Unless you live in California or watched The Simpsons religiously, you probably don't know about the late great Huell Howser. Huell was a Tennessee native but moved and fell in love with the Golden State like so many. He produced and hosted a show called California's Gold.
California's Gold mainly focuses on one destination or even a single landmark and his enthusiastic manner, walking around interviewing the person next to him, could make anything interesting, including paint drying. Seriously.
Cheerful and inquisitive, Huell would walk around with a handheld microphone and a single cameraman and shoot his TV shows for PBS. Huell created a cult following and if you watch his shows, most people he runs into are starstruck. The creator of The Simpsons, Matt Groening, even created a character named Huell Howser for the show, though voiced by a different actor.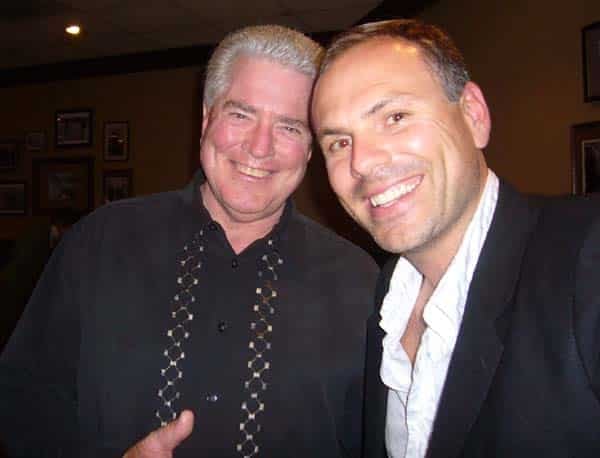 I was fortunate to meet Huell a couple of times and had lunch with him once at a convention in Palm Springs near where he lived. He was a larger-than-life man and a straight shooter. I remember asking him why he wasn't speaking at the L.A. Times Travel Show that year like we both did and he looked me in the eye and said, "You know why, Johnny? Because they sent me a form thank you later for last year's." He was old school and I appreciated that. FYI: As soon as I left the lunch, I called the conference organizers and told them. They quickly made amends so he was back on stage delighting attendees.
Sadly, according to Wikipedia, "On January 7, 2013, Howser died at his Palm Springs home, at the age of 67. He had been battling cancer for several years and his death certificate listed metastatic prostate cancer as the cause. Howser's body was cremated and his ashes were scattered at sea off the coast of Los Angeles County."
Fortunately, Huell's legacy and TV shows live on as they air every weeknight on KCET in Los Angeles and I'm sure elsewhere. Even though the shows are dated, Huell's hosting abilities make them interesting to watch, especially for travel enthusiasts.
I watched his 1995 show on a Warner Brother's VIP Tour last night and when I Googled his tour guide's name (because he was so full of knowledge), I discovered that anyone can watch Huell's shows. Thanks to Huell donating his entire life's collections to Chapman University in Orange County, they're available for free to anyone who logs on to blogs.chapman.edu/huell-howser-archives.
Happy viewing! I hope you enjoy watching as much as I do.