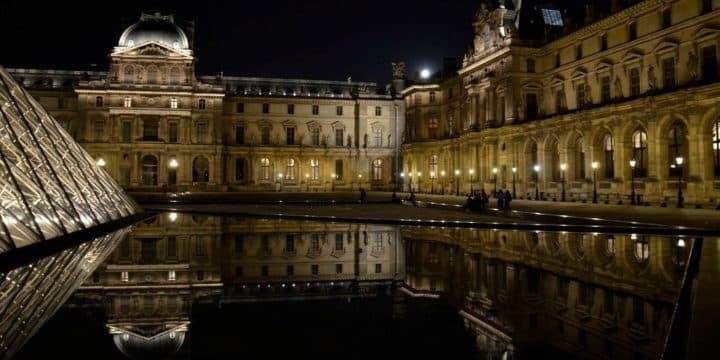 Are you itching to get out of town and country? I know, who isn't? If you're like me and playing it safe until someone comes up with a vaccine or a cure, then the next best thing to getting on an airplane right now is hopping onto your computer and traveling virtually. I know, it's sad in comparison, but desperate times call for desperate measures—and a travel junkie needs to get their travel fix some way or another, right?
With Google Maps, you can virtually walk the streets of hundreds of cities all over the world. You can tour pretty much anywhere, including your old neighborhood, with just your mouse. You can even virtually tour museums—which is perfect today as it's International Museum Day. Per a recent Lonely Planet post, here's a quick guide to using Google Maps to see the world in walking-tour-quality detail:
"Map view: This is the default view of Google Maps.
"Street view: To activate Street View, grab and drag the orange figure icon in the bottom right hand corner of the screen, and release when it is hovering over your desired map point. From here you will be able to move along streets by moving the cursor and clicking in the direction you wish to travel.
"Photo sphere: These are indicated by small blue dots that appear when you have clicked the orange figure icon. Drag and release onto the dots to get a 360° on-the-ground view of your surroundings."
In fact, Lonely Planet has even put together five walking tours for people to take on Google Maps, including of Havana, Cuba, and Split, Croatia. All five are pretty cool, but my personal favorite walk on Google Maps is a virtual tour of arguably the most famous museum in the world: the Louvre (I took the photo up top). I still remember my reaction the first time I laid eyes on it: It's that small!? Many more of the world's top museums are available for similar walks on this page. And of course, there's much more on Google Maps you can see yourself!
Have you taken walking tours on Google Maps?
Share your favorite spots and tips in the comments below!
---
Have your own tip? Email it to whitney@johnnyjet.com!
Want to see more tips? Click here for all 1,709!
Want even more travel tips? Sign up here for the Daily Travel Tip newsletter! Enter your email address and check "Daily Travel Tip" to receive Johnny's best tips in your inbox each day!
If you already subscribe to our weekly newsletter, you can sign up on the same page. Just fill in your email and check "Daily Travel Tip" on the same page. You'll receive an email with a link to update your JohnnyJet.com preferences. On that page, just click the Daily Travel Tip box and Update Profile.