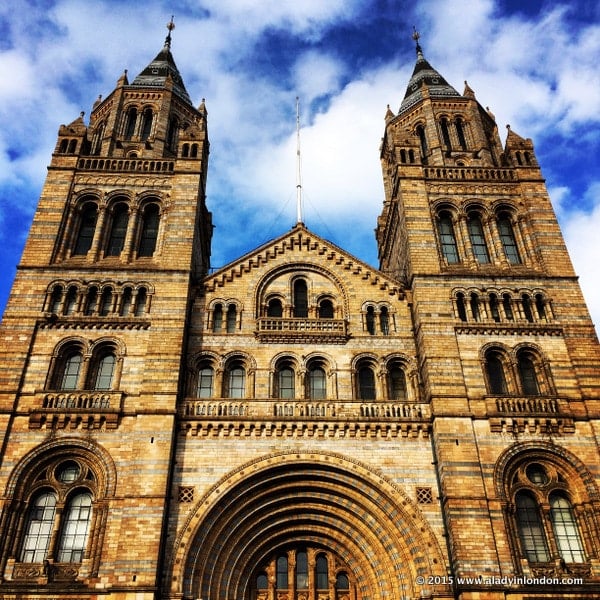 I'm an American expat based in West London, which isn't far from London Heathrow Airport (LHR). A lot of flights from the US to Europe, Africa, and the Middle East leave passengers with a layover in London, and it's easy to get out and explore the city on stopovers of five hours or more. If I had a long layover in London, at Heathrow, I would head straight to my neighborhood—South Kensington—to soak up the culture, food, and atmosphere of London without straying far from my connecting flight.
South Kensington is known for many things, from its famous museums to its French influence. There are lots of great restaurants, cafes, and pubs in the area, and Hyde Park—one of London's largest green spaces—borders the northern end of the neighborhood. Locals and visitors alike come to the area to visit the Natural History Museum, Science Museum, and Victoria & Albert Museum, all of which offer free entry and have world-class collections. There's also a large French population in South Ken—as Londoners call it for short—which means that there's no shortage of great bakeries and pastry shops. And that's to say nothing of the ambiance, which features a beautiful mix of historical buildings filled with great shops and boutiques.
Getting there
The easiest way to get to South Kensington from Heathrow is to take the Tube (officially called the London Underground). Conveniently, the tube runs straight from all five terminals at Heathrow to South Kensington station, which is right in the heart of the neighborhood by the museums. It's a 40-minute ride, and at £6 each way, it's the least expensive way to get from Heathrow to central London.
What to do
Once in South Kensington, the best thing to do is explore the museums. They're all pretty big, so you'll probably want to choose one or budget your time between the three (Natural History Museum, Science Museum, and Victoria & Albert Museum). You can also head to Hyde Park to stretch your legs and explore Kensington Palace Gardens and the Serpentine Gallery. If you like music, Royal Albert Hall is one of the best concert halls in the city. There's also great shopping where Fulham Road meets Pelham Street and Draycott Avenue. Just make sure your credit card has a high spending limit!
Where to eat
If you're hungry, there are great restaurants and cafes around South Kensington station. You'll be spoiled for choice when it comes to quality and variety, so to help you narrow down the options, here are a few of my favorites:
Nightlife
South Kensington is one of the best places to go out in London, and there are plenty of bars and pubs for every taste.
Grocery stores
Unlike many central London neighborhoods, South Kensington has a good variety of grocery stores, many of them on the bigger side. Over by the Gloucester Road tube station, there is a Waitrose, London's high-end supermarket, and down Cromwell Road is a huge Sainsbury's.
Where to stay (if your layover in London allows it)
Laundry
Almost all flats in London come with laundry facilities, so there isn't much in the way of laundromats in South Kensington. That said, Faiza Unique (46 Harrington Road, London SW7 3ND; +44 (0) 20 7581 3080) is an option near the station.
Manicure and pedicure
If you want perfect nails while you travel, a great option is The Nailberry Salon (19 Bute Street, London SW7 3EY; +44 (0)20 72253116). It's in the heart of South Kensington and offers manicures, pedicures, and a full range of services including eyelash extensions, waxing, threading, and tinting.
Shoe repair or polish
If you need your shoes repaired or polished, a good place to go is C L Shoe Repairing (61 Old Brompton Road London SW7 3JS; +44 (0)20 7581 5391). They do high-quality work, and will take on some jobs that others in the area can't. Another option is Timpson Ltd (8 Station Arcade, London SW7 2NA, +44 (0)20 7589 5857) in the tube station arcade.
Useful South Kensington resources
That's "my" South Kensington. I hope it will make your long layover in London a good one!