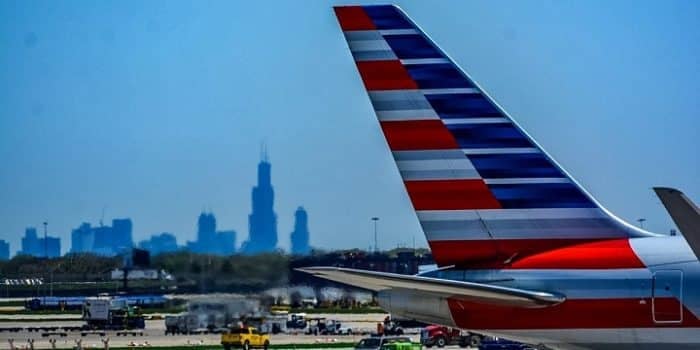 I just called American Airlines to check on my son's and my mother-in-law's miles since they both received emails that they were expiring soon. Well, my son's were supposed to expire next month and my mother-in-law's expired two months ago (she told me about it in June but I just got around to following up, sorry Ma!)
What's interesting is that the friendly agent said, "I don't see an expiration date for your son's miles. I need to put you on hold to call AAdvantage customer service to find out." Five minutes later, she came back with some positive news. It turns out that a couple of months ago, American Airlines implemented a change to their frequent flier policy. Now, all younger AAdvantage members' miles don't expire now until they turn 21; which really means  22 ½  because when they turn 21, the regular 18 month clock kicks in.
When I got off the phone, I did some digging on AA.com and sure enough, found this: "If you are under 21 years of age, you are not subject to the 18-month qualifying activity period. The account profile must contain a valid birth date to be excluded from the 18-month activity rule."
The agent then told me that my mother-in-law's miles are scheduled to expire in January 2021 so they must have extended them. Phew! When I asked if she could extend it since my mother-in-law probably won't be flying until the spring, she said no but she can pay $60 by calling an AA customer service agent.
Of course, she could buy something from the AAdvantage eShopping Portal, use the AAdvantage Dining program, donate at least 1,000 miles to a charity, purchase a newspaper using her miles, or sign up to Miles For Opinions to complete quick online surveys to earn miles.
I know figuring out some of these programs can be a challenge but you can't put in someone else's AAdvantage number and use your credit card.. They have to be in the same person's name.
Another option for my mother-in-law is to clean out her account by using her miles to purchase a ticket for the future or for someone else.
The trick is to have at least some kind of activity in your account. Of course, the easiest thing to do is get on a plane but obviously not during a pandemic.
Note: Delta and United have both eliminated expiration dates no matter how old (or young) you are.