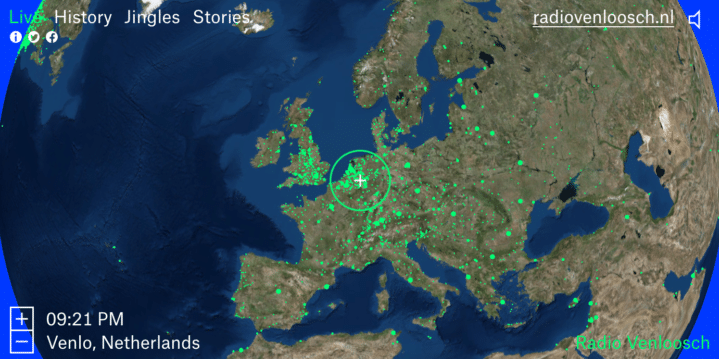 Here's a cool website that armchair travelers will really love. Radio Garden streams radio stations from all over the world, and I mean all over. Users can zoom in and out of the Google-powered map and click on the green dots to find and listen to a station. In remote places there are just a few, but in populated cities you will find multiple options. Jump around to get a taste.
I just checked out Bula FM in Suva, Fiji, a small one in Gladesville, Australia, and another in the Netherlands. It's so cool to hear the type of music they're playing and what the DJs have to say.
Radio Garden can also be a resource for travelers, who can listen to the local stations of places they're going to get a sense of place and/or good info or ideas. For example, I just learned from an Aussie DJ that Australia Day is coming up soon (January 26), which would be valuable info if I was traveling there since that would mean banks, stores and museums would be closed.
Check it out and let us know your favorite radio station below!
____________________________________________________________
Tried this tip? Let me know in the comments!
Have your own tip? Email it to whitney@johnnyjet.com!
Want to see more tips? Click here for all 851!
Want even more travel tips? Sign up here for the Daily Travel Tip newsletter! Just fill in your email address and check the Daily Travel Tip box—and you'll have Johnny's best tips, straight to your inbox each day!
If you already subscribe to our weekly newsletter, you can sign up on the same page. Just fill in your email and check the Daily Travel Tip box on the same page and you'll receive an email with a link to update your JohnnyJet.com preferences. On that page, just click the Daily Travel Tip box and Update Profile.