Last week I spoke at the Florida Governor's Conference on Tourism at the Boca Raton Resort & Club.  The entrance was so beautiful; when I pulled up, I snapped a photo, then posted it on my Facebook page, asking my friends and followers to guess the hotel. I was shocked to see that most of my well-traveled friends thought it was The Breakers in Palm Beach or even The Royal Hawaiian in Waikiki.  That's how pretty (and pink!) it was. The Boca Raton Resort is huge, with over 1,000 rooms, spread out across 356 acres. Wayne Huizenga bought it in 1997 and then he sold it to the Blackstone Group in 2004.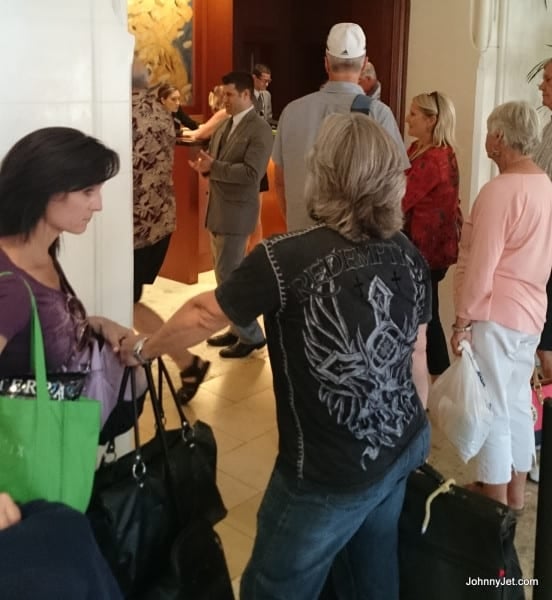 I must have arrived at a busy time (5pm on a Sunday) because there was a long line to check in. There was no special line for Hilton Honors elite members, which I was surprised about since the hotel is a Waldorf Astoria property, part of the Hilton Hotel Group. A bellman asked everyone in line if they wanted a bottle of water but me. None of them accepted but I would have since I was parched from the hour-long drive from Miami Airport.
The receptionist wasn't overly friendly and told me I was in one of their bungalows, which she made sound like a good thing. It would have been had I been there with family, and not for a conference, since it's situated good distance from the main building and the conference center.
To get to and from the resort's many buildings, there's a shuttle bus that comes around every 15 minutes. I like the fact that it works well and they have a live map showing exactly where the three vans are at any given time. But to get to my room, I jumped in my buddy's car and went straight to the bungalows. That was kind of a mistake since it wasn't easy to find and the two workers we asked weren't that friendly.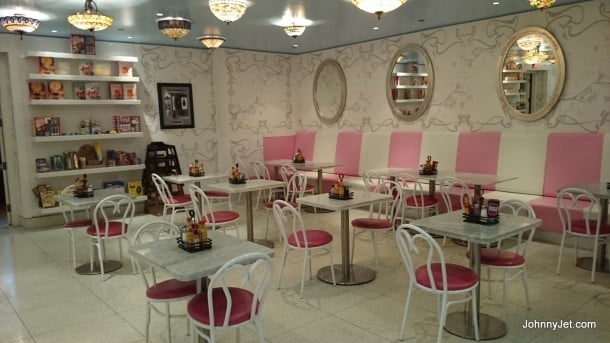 Although the shuttle system works surprisingly well, it's kind of annoying to have to take it to the main building or the Beach Club just to eat. Unless you want to cook, which I didn't since I don't even cook at home. The good news is that the resort has nine dining options including Japanese cuisine by Sushi Master Masaharu Morimoto and Serendipity, inspired by the New York icon Serendipity 3 (get the frozen hot chocolate).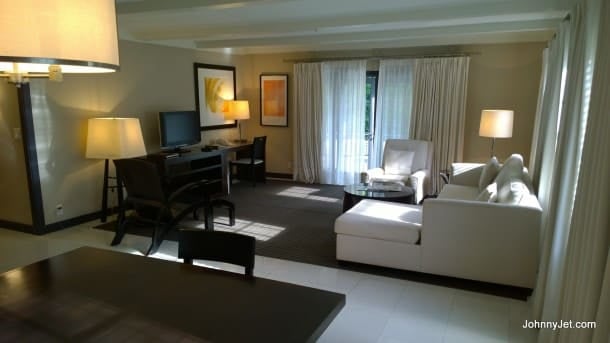 Inside the bungalows are beautiful suites with a full kitchen, living room, walk-in closet, bedroom and a bathroom with a separate bath and shower. They were recently renovated and they did a great job except I'm not a fan of the heavy comforter (my wife would have loved it). I also didn't like that they were constantly working outside on the lawn, which might have just been a Monday thing, but it disturbed the peace since I was trying to work. The only thing that wasn't new in my room (that I could tell) was my TV since it was fuzzy and the sound was distorted on several channels, including ESPN, making Monday Night Football difficult to watch.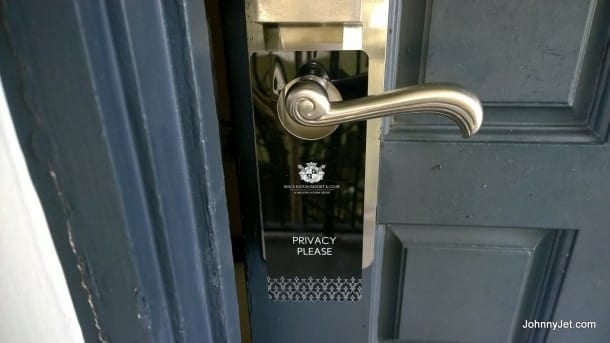 The one thing that really irked me about my stay is that I had a Do Not Disturb sign on my door and then housekeeping called to see if I wanted my room cleaned. I declined, saying that good hotels don't call when there's a Do Not Disturb sign up (except maybe after a few days to make sure the guests is still alive). Instead, they slide a note under the door, asking if you'd like housekeeping. A luxury hotel like the Boca Raton Resort should know better, don't you agree? Or am I being a ridiculous?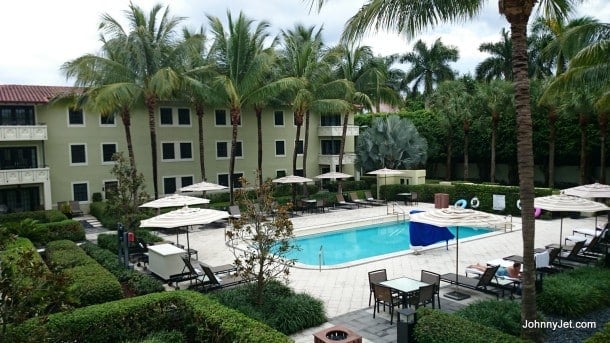 I was later told by a friend who was a former employee that the bungalows used to be called the Golf Villas and they only put guests in there when they were full. But I'm not sure if that's still the case because they are plush and remote. He also told me that a big portion of the resort revenue comes from the club, where members pay $55,000 just to join. That was in 2012 so I'm not sure of rates now.
Good To Know: Checkout is 11am. Late checkout is 12pm. Checkout for Gold Hilton Members is 1pm.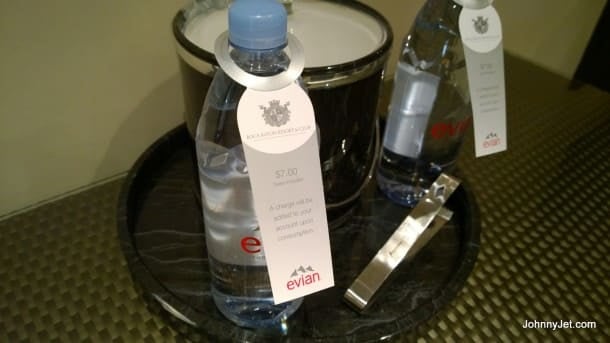 TIP: I recommend stopping at a grocery store before checking in to buy water since Florida's tap water is pretty much undrinkable. It tastes awful and inside the room, bottled Evian water is $7 a bottle, which is a total rip.


Although my room wasn't ideal for attending a conference, the venue was since the Mizner Center has 80,000 square feet of function space and they can accommodate groups between 15 and 2,000 people. The convention staff was also super-friendly and helpful.
According to their website, room rates begin at $199.