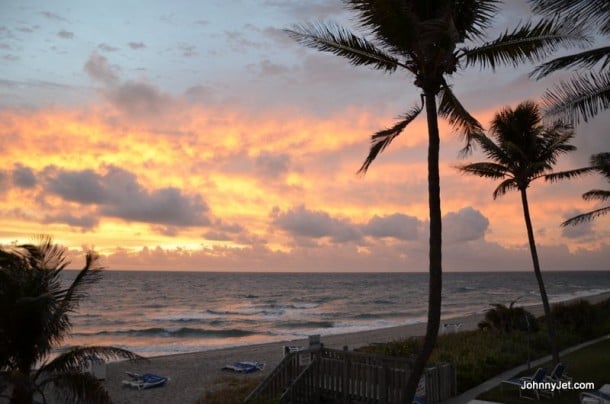 Last week, when I was sick as a dog in Panama and scheduled to fly to Toronto via Miami I chose to break my trip up at the last minute. Instead of having a long layover and being trapped in a tube with a fever I broke the trip up. I was planning on recovering at my sister's house in Delray Beach, but my brother-in-law didn't want me to get everyone sick. So my good buddy Kerry Morrissey from Ocean Properties offered to put me up in one of their hotels … The Holiday Inn Highland Beach.
I never even knew about this little slice of paradise and it's only a couple miles away from my sister's house. I've driven by there a bunch of times while cruising A1A and I probably didn't notice it since it's in a low 6-story building, the signs aren't overwhelming and it's the only hotel in Highland Beach.
The Holiday Inn Highland Beach has 115 guest rooms and suites, and it's ideal for both business and leisure travelers. Here are 10 reasons why: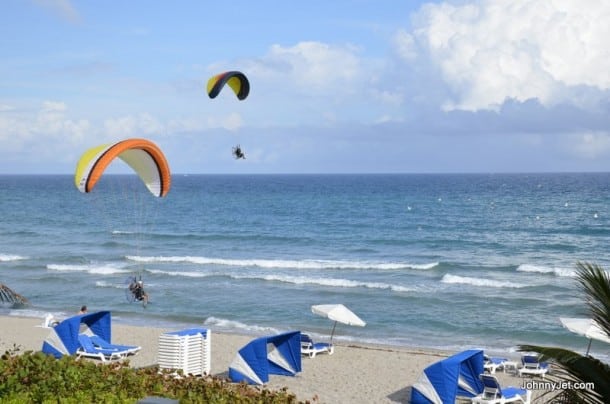 1. Location. It's just four miles north of Boca Raton and it's right on the beach. Actually, I was shocked how close my room was to the Atlantic Ocean, and when I had the balcony door open the waves were so loud it was difficult to hear the TV.
2. Room rates. You have to love a hotel where the rack room rates begin at $149.
3. Free Wi-Fi. Having free Wi-Fi is always a plus!
4. Latitudes Ocean Grille. The hotel restaurant is right on the water so the views are amazing and the food is solid. No wonder I saw a bunch of locals dining there.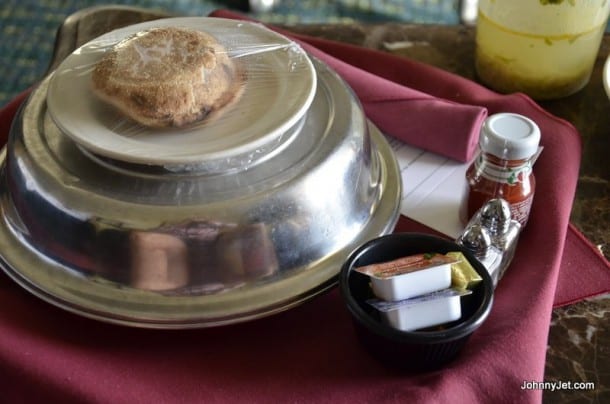 5. Room service. Since I was sick I ordered room service a bunch of times. I really appreciated how quick they were (10-15 minutes) and the food was good. The only thing I didn't like is that they were slow in picking up the trays in the hallway.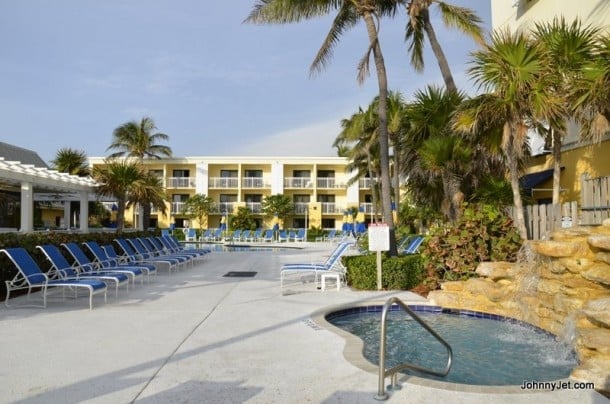 6. Outdoor pool and hot tub. I didn't take a dip or sit around it, but I did see a lot of others enjoying it which made me a bit jealous.
7. Bath and Body Works Toiletries. You wouldn't think a Holiday Inn would have decent bathroom amenities but they do. There's also a hamper which is a nice touch.
8. 24-hour fitness center. Again I didn't use it but I stopped by to feel guilty. There's also a business center but I didn't check out that space.
9. Free morning newspaper. It's nice to wake up and have USA Today at your door each morning.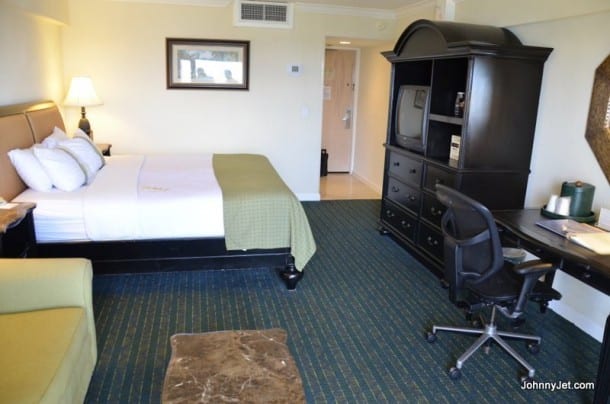 10. Free local phone calls. I used my cell phone to call my sister, but it's nice to know that I wouldn't get charged if I used the house phone.
The only thing I don't love about Holiday Inn's is that their pillows are bulky. At this property my balcony screen had a few holes (there weren't any bugs) so that needed fixing. And after leaving the door open all night my carpet would get damp – but that's a south Florida problem.
Have you stayed at the Holiday Inn Highland Beach? Let me know what you think of it! It has great reviews on TripAdvisor but I'm not sure how much I can trust it.