Then: Horsing around with Robin Williams
Before embarking on my first extended tour of Asia, I drove a horse-drawn carriage around midtown Manhattan. It was the mid-80s, and I worked the streets at night when it was still legal. On my way home after midnight, I'd often try my luck in front of the Hard Rock Cafe, their debut club in NYC (Hard Rock launched its first cafe ever in 1971 in London and the brand now has 176 cafes, 24 hotels and 11 casinos). In front of the exit of the original NYC landmark, which was still then on 57th St way before the tour-bus troops arrived, I'd sit atop my equestrian perch and greet the partiers as they exited and easily convince customers to join me for the ride home back to the stable on 11th Ave between 37th and 38th Sts (now a park opposite Javits Center). This was pre-regulated, lawless Manhattan, when rolling down 11th Ave late at night meant a sea of bikini and high-heel-clad hookers, hot dog vendors selling beer to their johns, and the occasional snaps of distant gunfire (back when it was still justly called Hell's Kitchen).
One summer night, Robin Williams, Paul Shaffer (Letterman) and John Cleese (Monty Python) emerged from the 57th Street Hard Rock Cafe, intending to step right into their waiting limo. Only Robin looked at me and the carriage, so I offered him a free ride. Shaffer and Cleese were already in the limo, but they'd have to wait 15 minutes until Robin was finished making me howl with laughter.
Robin walked up beside me and swore that he wanted to go but that the other guys wanted to go home. His eyes scanned the horse and carriage with magical wonder. As a consolation prize, I offered him the joint (a tip from a previous customer) from my shirt pocket—I'm not sure if he was in sober mode—and he also indecisively declined on that by lurching to and fro while exclaiming yes (loudly) and no (whispering). Then he began an odyssey of mock exits toward the limo, where he'd stroll slowly away while peering over his shoulder, open the limo door, and then come running back to the horse like a little kid. He jumped up and down, saying things like "Ohhhh, I want it. I want to go," while miming childlike desperation. He rocketed between conversations with me, my horse—and the joint—all the while clinging to different parts of the carriage.
With each of his comings and (fake) goings, his pals in the limo would lower the window and beg him to get in. He'd walk over to the limo, open the door only to slam it again, and then run back alongside my lofty seat on the carriage, and once again, beg to go on the ride or get the joint out of my pocket. It was classic Robin Williams playing should I stay or should I go with full flair. After 10 mock returns to the limo, and running back to the carriage each time with even more energy, he finally got into the limo. As it pulled away, he opened his window and parked his chin at the base like a puppy and gave me his best pouty expression. As the limo angled out of sight onto Broadway, he peered at me and my horse with his timeless funny-sad face…and slowly waved goodbye.
Now: A stay at the Hard Rock Hotel San Diego
This year, I tentatively waved hello to a Hard Rock experience in California, because I knew not what I was in for. I reveled in my visit to the Hard Rock Hotel San Diego…
AC/DC's "Back in Black" resurrected any concerns that ultra-hip San Diego can't look back with pride. How did this happen? Well, the Hard Rock Hotels & Casinos's recent launch of WAX—the latest component to the brand's "The Sound of Your Stay" in-room music amenity program—immediately took flight when I discovered an old-style Crosley record player and box of classic rock albums waiting next to my mini bar. The program is called WAX because the term "wax" is a slang for vinyl. I also enjoyed the option of having (at no charge) a badass electric guitar delivered to my room along with an amp and headphones so I could also rock out privately via their "Picks Program" where hotel guests can call down to the front desk and choose from an enticing menu of 20 Fender guitars, including Stratocasters, Telecasters and even basses to play during their stay. For rockers still in training, in-room video lessons are available to stream on your TV.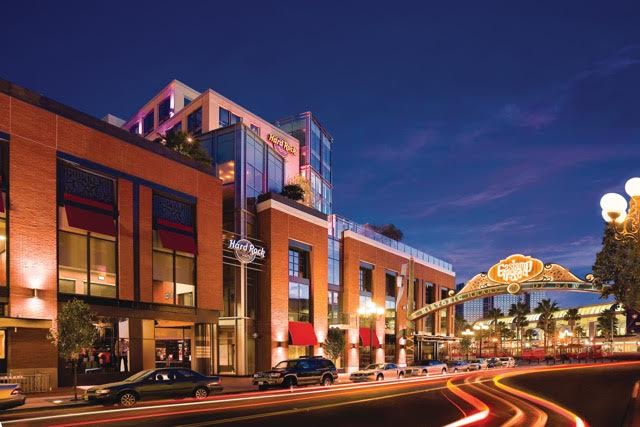 It takes a while to seep in, but everything rocks here, including the elevators and hallways. And just wait until you hit the lobby. The sense of this being the home museum of rock royalty hits you in waves. There's Stevie Ray Vaughn's guitar, a self-portrait of Jerry Garcia, a telegram from Elvis, handwritten set lists for Soundgarden and Deborah Harry concerts, and one of Janis Joplin's performance outfits. Also on the Wall of Fame are Jimi Hendrix's handwritten lyrics and a note from The Boss. And since the world has been rocking out since the 50s, Hard Rock remains a multigenerational brand and the world's largest curator of music memorabilia, containing more than 80,000 pieces.
Another stellar option is their live music venue, 207, on the ground floor of the hotel. Home to an expansive collection of the finest wines, beer and ultra-premium spirits, 207 is a nifty nighttime hangout. With thirst-quenchers from regions around the globe available, all travelers alike will find something to indulge in as they enjoy the city's best entertainment and DJs. For all those sunny San Diego days, the outside terrace is the picture-perfect spot to sip on some afternoon cocktails or catch a game on one of the flat screens.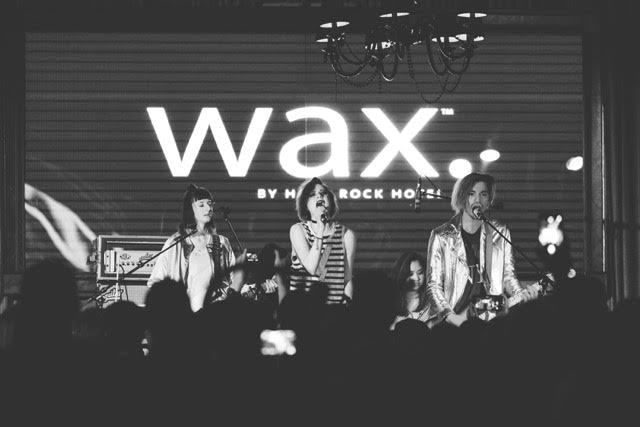 To kick off the launch of WAX, the newest element to Hard Rock's "Sound of Your Stay" music amenity, Hard Rock Hotel San Diego hosted a lively event at 207. Live performances by WAX brand ambassadors, Evan Rachel Wood, Zach Villa and their band, Rebel and a Basketcase, took place, as well as live vinyl scratch lessons from Scratch DJ Academy (details next). As a courteous New Yorker, I usually steer clear of celebrities, but this encounter landed in my lap.
Scratch DJ Academy is the world's leading DJ and music production learning center co-developed by Jam Master Jay of Run DMC. Scratch DJ Academy has locations in NYC, Miami, LA, Atlanta, Chicago, and Philadelphia along with dozens of satellite locations in hotels, resorts and cruise ships worldwide. To date, Scratch DJ Academy has taught over 500,000 people to DJ and produce music through its copyrighted curriculum and proven teaching methods. During the WAX launch event at Hard Rock Hotel San Diego, Hapa, the national brand director, headlined the event along with two additional DJs/instructors, helping teach event attendees how to scratch vinyl.
You'll need rations. Maryjane's, the Hard Rock Hotel San Diego causal kitchen hangout, is a large, made-from-scratch farm-to-table diner with green smoothies and burgers with authentic side salads. Aside from the mouth-watering chow, this rockin' diner is also one of San Diego's best kept music secrets providing diners with local acts in an unconventional, intimate setting.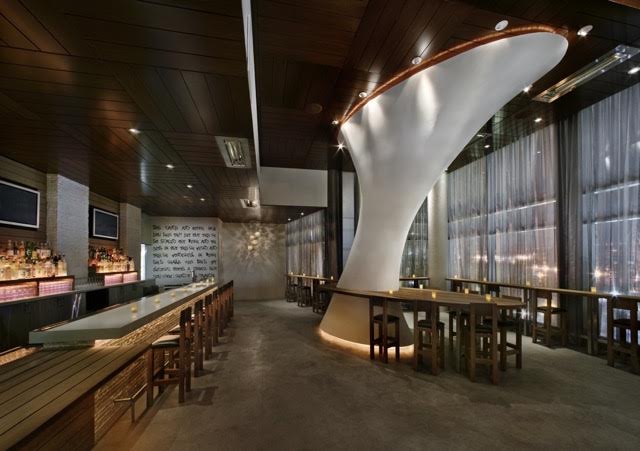 Take it up a notch? Within the hotel grounds you'll also find Nobu, an unparalleled sushi experience. Home to the world famous "Black Cod with Miso," Nobu puts exceptional flavor into each dish boasts and a bold and tasty twist on Japan's mild-mannered sensibilities. With a sophisticated yet lively environment, Nobu offers impeccable service and the most palatable dishes.
Up top, you'll discover Float, a rooftop bar/pool area that transports you further down the Californiacation line. A stylish oasis in the daylight transforms into fire pits and DJs as the sun sets ensuring a round-the-clock party. With private poolside cabanas and luxury lounge seating, there's something to satisfy every mood—no matter if the sun is high or low.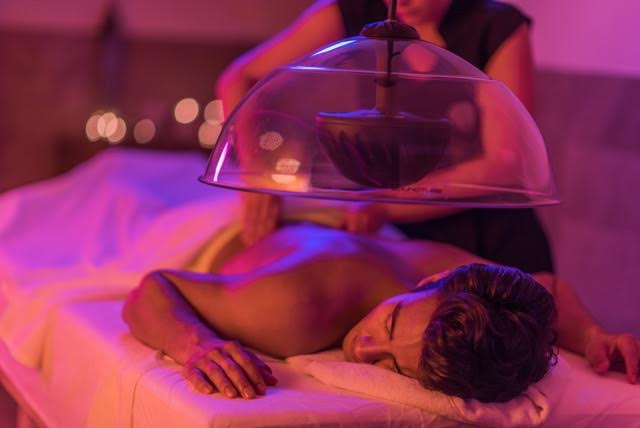 The property's Rock Star Suites will blow your mind. Rhythm & Motion spa treatments—the world's first fully immersive music-centric spa menu utilizing amplified vibrations, pressures and patterns, as the foundation of its treatments—are offered at the Rock Spa. The property's dynamic meeting space and business center can become whatever you want them to be.
The hotel is set on San Diego's Fifth Ave, which is way more my style than NYC's (shopping to me means planning trips and concerts). Take one of the hotel bikes and check out the down-to-earth version of a Fifth Ave. As you venture through 16-blocks of pedestrian friendly street ways you'll be enamored with the historic architecture and charming boutiques before you hit the boardwalk, a hub for outdoor entertainment and salty air. Equally exciting whether it's day or night, the Gaslamp Quarter is a great place for good eats, drinks and exploring.
San Diego's Puesto (at The Headquarters) is the place for modern tacos and a slice of how San Diego makes fun look easy. The second-floor ceiling of this hangout reveals their foray into industrial chic. And, oh yeah, even their damn airport is museum-quality gorgeous.
My long-time-coming revisit to the Hard Rock experience was a wake-up call. Life is short, as they say. Go long!
---
For more on the Hard Rock Hotel San Diego, visit hardrockhotelsd.com.