I was in Fort Lauderdale to speak at the Seatrade Conference which was taking place at the Broward County Convention Center. The organizers put me up at the B Ocean Hotel so I made reservations at my favorite south Florida Italian restaurant, Cafe Martorano, just 4.4 miles. But because Spring Break was in full force it took 33 minutes along A1A.
But the traffic was worth it for the amazing Italian food that Steve Martorano whips up. The restaurant is in a strip mall near the intercostal so the décor is nothing special except they play old gangster movies (The Godfather and Goodfellas were on while I was there) on a slew of TVs. But the food is phenomenal and expensive.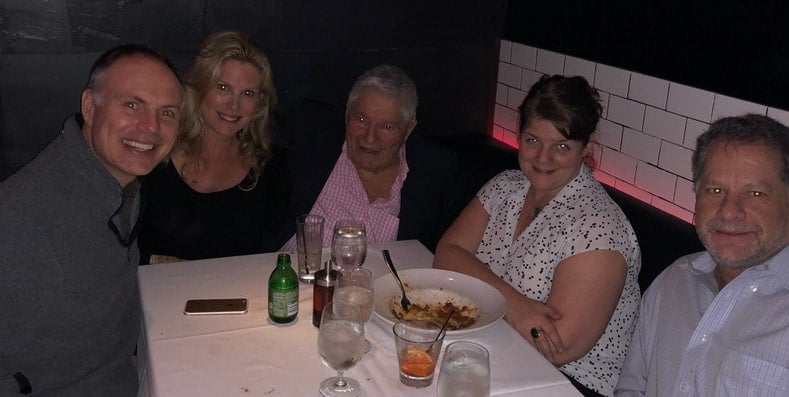 I went with my dad, sister and a couple of friends. My dad said his meatballs were the best he's ever had and that's saying something.
Don't forget to ask the waiter if you can get a pic with Steve since they will take you through the kitchen to where the big man is cooking. He's a nice guy and I liked the fact that instead of shaking our hands, he just fist bumped us.