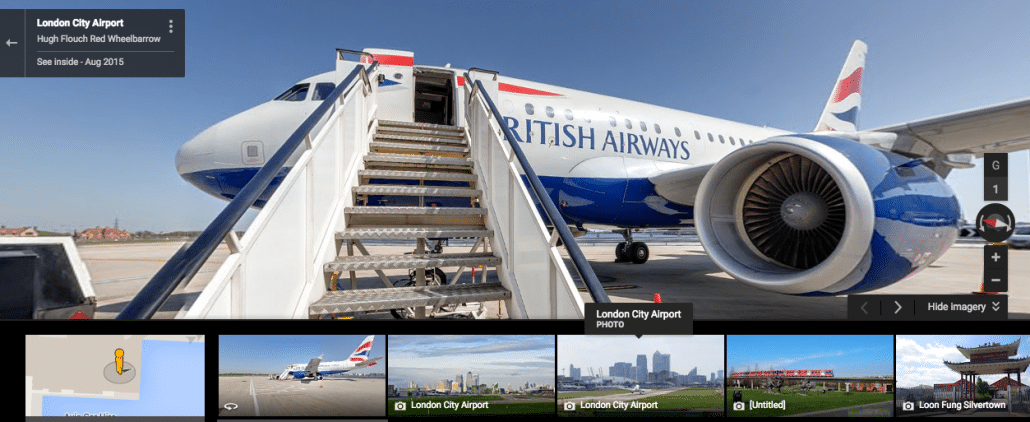 Ever wonder what it's like to fly in an ultra-exclusive private jet? Well, now you can find out. British Airways has allowed Google behind the doors of one of its A318 aircraft, giving Google users a 360-degree Street View inside the 32-seater—which serves New York twice daily with exclusive business class-only service.
Users will see the business class seats set in a 2×2 configuration with fully lie-flat seats. This marks, perhaps not surprisingly, the first time that the airline has allowed Google Maps' Street View photography.
The new maps/views will also allow travelers going through London City Airport to navigate their way around the airport with the Street View function. They can explore the best places to eat, duty-free, the BA private lounge, check-in, and more.
Thank you, Google and British Airways. This makes dreaming about flying in the A318 much easier!
What do you think of this new twist on Google Street View—or the British Airways A318? Let us know in the comments below.