October is here and so is Halloween when some people believe the "spirits" are more accessible. I visited Colorado and found 14 things to do in Haunted Colorado: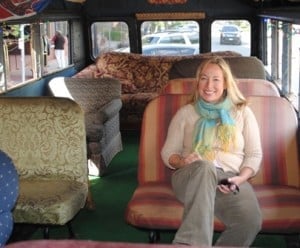 1. Visit, and, if you are brave enough, stay in Onaledge Bed and Breakfast  in Manitou Springs, home of 26 hot springs and known as the hippy Mayberry. Paranormal researchers rent out this original Arts and Crafts house where batteries die easily, and things really do go bump in the night.
Guests enter through an intricately carved heavy door into the dark and handsome living room. A knight's armor behind the front door reminds one of a Vincent Price or Three Stooges movie! There are copper fireplaces throughout, and all of the eight rooms are well appointed with antiques.
Check out the freaky antique photographs with pictures that have changed over time, including two that now have ghostly images. Red Crags, another B & B next door, is a former Victorian Era sanitarium and has less paranormal activity than Onaledge.
Sleep (if you can) in the Crawford room at Onaledge, with lovely king bed and warm orange tones. I personally had the experience of being "visited," while other guests have left in the middle of the night! I felt something lie down on the bed next to me and when I hid under the covers, "something" blew a cool stream of air down my arm that was outside of the duvet! Yikes!
The seven "known" spirits  – "Penny", the prankster ghost, Shirley, the curly haired child, a Grandfather who smokes a pipe alongside his Grandson, a courting Victorian era couple seen in the gazebo, and a former caretaker that people have seen in bib overalls named – "Stew." Guests have smelled pipe smoke and seen all seven "spirits." Penny leaves pennies and Shirley shows up in guest's photos. $150 a night includes gourmet breakfast and no charge for ghosts.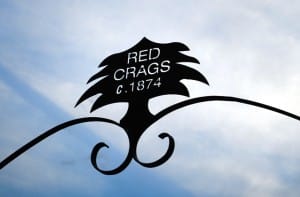 2.  Join 15,000 enthusiasts and watch the Emma Crawford Coffin Races. In remembrance of Emma Crawford who was buried one mile up on nearby Red Mountain in 1891 (her dying wish). Her coffin came down the mountain in 1912 after being disturbed and moved by the Pacific Railroad.
Locals come and honor her memory every year, on the Saturday before Halloween in downtown Manitou Springs. This year on October 27th, fifty teams will race, two by two, down Main Street in home-made coffin go-carts.  Each coffin go-cart has four pallbearers and one Emma.
3. Stay at The Oxford Hotel  in downtown Denver, near the Union train station. Room 320 was the scene of a murder in 1898.  When Mrs. Florence Montague caught her husband sleeping with another woman, she shot and killed him and then herself.  Single male visitors have reported odd things happening to them while they try to sleep in room 320. Covers are ripped off and their arms are pulled.
Besides, the haunting, the Oxford is the most historic hotel in Denver, built in 1891 and has the only working hotel fireplace in Denver. Celebrities stay there all the time. Check out the beautiful turn-of-the-century paintings in the lobby, especially the large one on the left wall as you enter. It was donated by a renown Western painter – John Fery in lieu of room and board.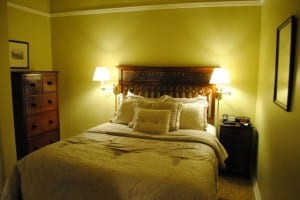 4. Have a cocktail in another haunted part of the hotel –The Oxford Hotel's Cruise Room,  which opened the day Prohibition was appealed in 1933. Sightings of a man wearing an old post office uniform and muttering "the children, I have to get the gifts to the children," have been reported by staff bartenders.
After the man orders a beer, he drinks it and then leaves, and when the bartender picks up his empty beer, it is actually completely full. Research revealed the story of a postal worker who went missing on his way to Central City, 35 miles away back in the 1930's. Town folk assumed he sold the gifts and pocketed the cash, but his decomposed body was found the following spring alongside the undelivered Christmas gifts! Was his last stop at The Cruise Bar on that fateful night?!
5. Replenish your spirits at nearby Linger,  in LoHi, and housed in the former Olinger Mortuary! The black humor coincides with the most creative menu based on street food from around the world. Their rooftop bar is open year round and the place to be in Denver. I tried the watermelon Caprese salad with pepita mint pesto and Chioga heirloom beet salad. The imaginative combination of foods along with the philosophy of Chef Owner Justin Cucci to use 75% organic and 100% sustainable foods makes this one of Denver's hottest new restaurants.
6. Stop in Boulder  at The Bouldrerado Hotel  and gaze at the incredible stained glass ceiling in the lobby, or take a historic tour of the Boulder's first luxury hotel built in 1909 . Have a drink in the lively Catacombs Bar, on the ground floor and Boulder's most popular drinking establishment.
7. Take the 90 minute Banjo Billy Haunted Bus Tour  from the Boulderado Hotel and learn of the haunted history of Boulder while bus tour guide/owner John entertains you. Sitting on comfortable lounge chairs or maybe even the "death couch" in the back, savor a local beer (on private tours) and his historical anecdotes.
Drive by Tom's Tavern, a former mortuary, the 1876 Montgomery House with resident ghost Walter, and the haunted Mackey Auditorium at The University of Boulder. Brewery and history tours are also available. Private bus tours are a "hoot"!
8. Stay in room 217 at iconic The Stanley Hotel in Estes Park, where true events inspired Stephen King's "The Shining" and (possibly) "Pet Cemetery." Room 407 is also haunted with "Billy" a child prankster.
I stayed in the Lodge  next door, which has much less paranormal activity and an amazing breakfast included for Lodge guests only.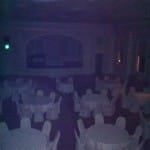 9. Do a Stanley Hotel Ghost Tour (get an advanced reservation)  in the haunted ballroom. Meet spirits Lucy, Edward and Paul, who communicate through divining rods and spooky EMF vocal recorders. Take tons of flash photos and see orbs appear in your shots (spirits!).  Most "activity" takes place between 2 and 4 am- "the witching hours." I did the Ghost Tour which leaves at 8 and returns you at 10, but the more involved Ghost Hunt ends at 1 am.
10. Have a reading with Madame Vera, the Stanley Hotel's Resident Psychic.  Her dark eyes indicate that she is seeing much more than you do, but her comical style puts visitors at ease. She said she would NEVER do the ghost hunt! But she has done the ghost tour and loves it! She said the spirits at the Stanley are positive and elegant, like the incredible turn-of-the-century hotel.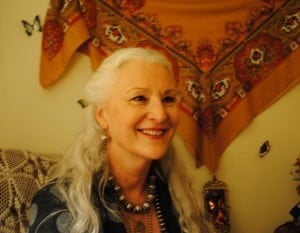 11. Participate in The Shining Ball and Murder Mystery Dinner at The Stanley Hotel On Friday, October 26th.
12.  Go to the vibrant town of Fort Collins and book yourself into a "non-haunted" classic 1923 hotel – The Armstrong , completely revitalized in 2004. Enjoy classic cocktails in the ground floor at retro Ace Gillett's  and live jazz with rotating guest artists 4 nights a week.
13. Do the late night Fort Collins Ghost Tour on foot amongst the 30,000 college students and hear the spooky past of the town, or ride "comfortably" in the hearse tour. Visit past Fort Collin's brothels, morgues and a Civil War graveyard.
14. Check out some local spirits, the un-ghostly kind. Colorado is home to 139 breweries, we only had time to sample a smattering: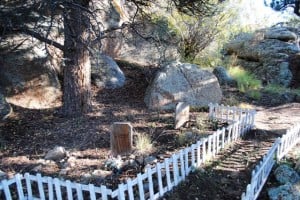 Take a beer tour at and find out why everyone loves Fat Tire Amber Ale at New Belgium Brewing, Fort Collins.
Have a meal at Colorado Mountain Brewery, Colorado Springs – A hopping place with refreshing hoppy beer, great burgers and lots of TV's.
Check out CooperSmith's Pub and Brewing in old town Fort Collins with 147 different types of beer and an innovative pub menu in a renovated brick building.
With all this talk of spirits that have died, ironically, Colorado's logo is "Come to life." The scenic beauty, climate and the "energy" is invigorating and inspiring. I can't wait to go back.