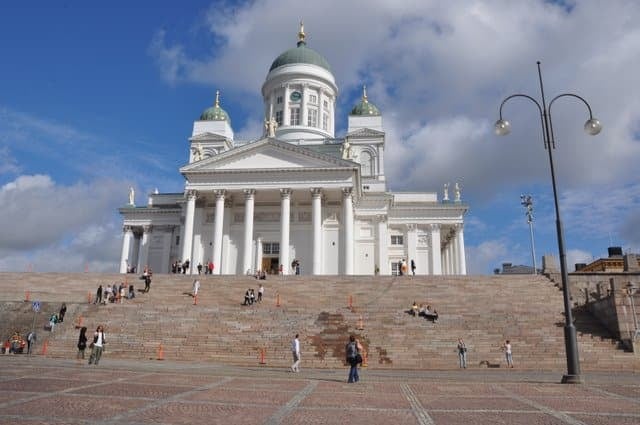 Launching a new program for travelers who wish to enjoy some extra time in Finland, Finnair recently announced that passengers flying to or from Helsinki will have the opportunity to arrange a stopover—from five hours to five days—to further enjoy the country.
The airline encourages customers to book their stopover through the new website, stopover.finnair.com, which also features a robust list of activity suggestions for how to make the most of a Helsinki stopover. The program will officially begin in May.
The announcement was made by Finnair's Head of Travel Products on April 5 at a press conference at the airline's headquarters in Helsinki. "A stopover is a great way experience two destinations in one flight," he said. "We believe this program is an ideal match for travelers' growing interest towards Finland."
For customers who wish to plan a specific Finland activity in advance, there are plenty of choices. They will have the opportunity to select among a wide array of tours through the new StopOver Finland project, which is spearheaded by Visit Finland and operated in cooperation with Primera Holidays. For example, guests can simply enjoy museums, restaurants and shops in the country's capital, or perhaps soak in the country's natural beauty through a cruise though the city's archipelago or visit a national park.
For customers flying Finnair out of the US, the stopover option is included in some fares without a fee. For certain destinations, though, there is a fee—ranging from $70-90 US—associated with the stopover, depending on the specific flights and length of time. In any case, when exploring online at stopover.finnair.com, your total fare plus additional stopover fees are available to view before you book.
---
For more information, visit stopover.finnair.com.