Looking for the perfect Father's Day gift for the special Dad in your life? I've rounded up 10 ideas that Dad is sure to love!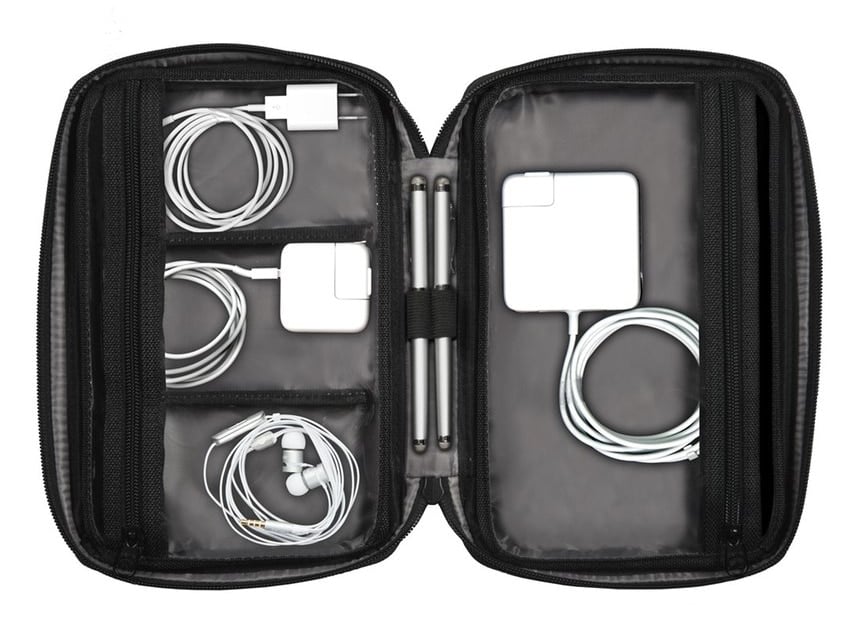 1. Skits Tech Case, Nordstrom, $69
Cables, cords and chargers are a nuisance when you're traveling so help Dad stay totally organized. This tech case from Skits is compact and easy to pack but will hold all of the loose cords and wires that Dad needs to stay connected when he's on the road. This case comes in a variety of colours and has a zip closure to keep everything neatly tucked inside.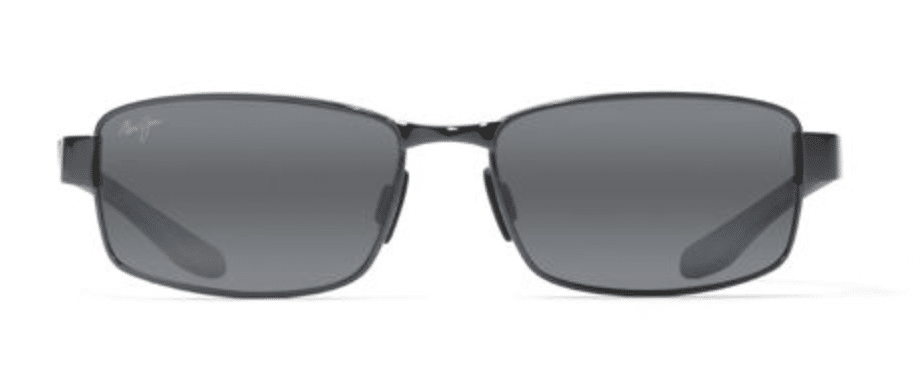 2. Maui Jim sunglasses, Maui Jim, $299
Is it about time Dad got hip and got a real pair of sunglasses? These Maui Jims in 'Kona Winds' will instantly turn him into Mr. Cool. This mid-size frame straddles traditional and contemporary design, making it an easy style for Dad to wear. Looks aside, Maui Jim lenses are lightweight and scratch and impact-resistant. Plus, their color-infused lens technology means that glare and harmful UV rays are eliminated almost entirely and the color he'll see through the lens is sharp and crisp with boosted color.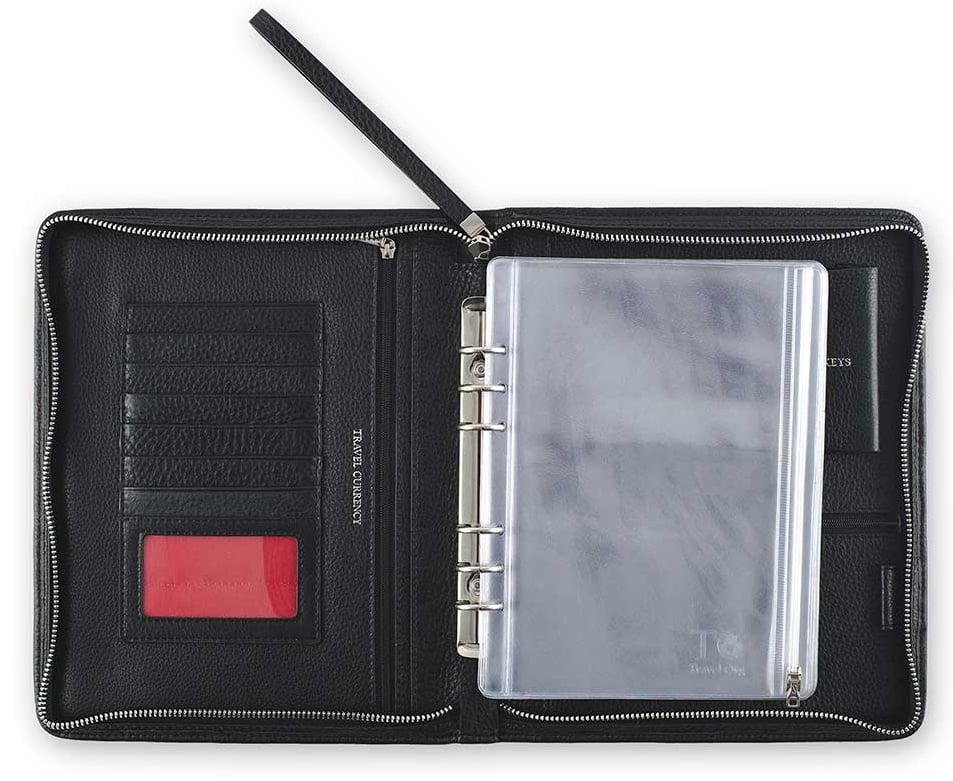 3. The Travel Org, The Travel Org, $275
If Dad needs help staying organized when he travels, the Travel Org is just what he needs. This handy leather organizer will keep all his important stuff in one place: local and foreign currency, passport, boarding passes, itineraries, ID and more. So instead of rummaging through his bag, his wallet and his suitcase looking for something, he'll have peace of mind knowing that everything he needs is safely and securely stored in one convenient place.
4. Brooklyn Watch, The Fifth CO, $150
A watch is an essential and Dad will love the classic stylings of The Fifth watches. With a minimal but timeless approach to design, this watch will look great with everything – from casual weekend looks to formal wear. This piece will truly stand the test of time and we love the reasonable price point. And every time he looks at it, he'll remember you!
5. Auto-Switch Voltage Converter Kit, TravelSmith, $43.99
Not having the right converter when you're traveling is always stressful. With so many gadgets and gizmos that need to be charged, having power is pretty critical. Make sure Dad's always prepared with this handy voltage converter kit. The 50/2000-watt auto-switch will automatically switch voltages and also includes a set of international adapters. To get a head start, I partnered with TravelSmith to find the ultimate practical travel gifts; use the promo code JOHNNY for 15% off and free shipping on orders of at least $50!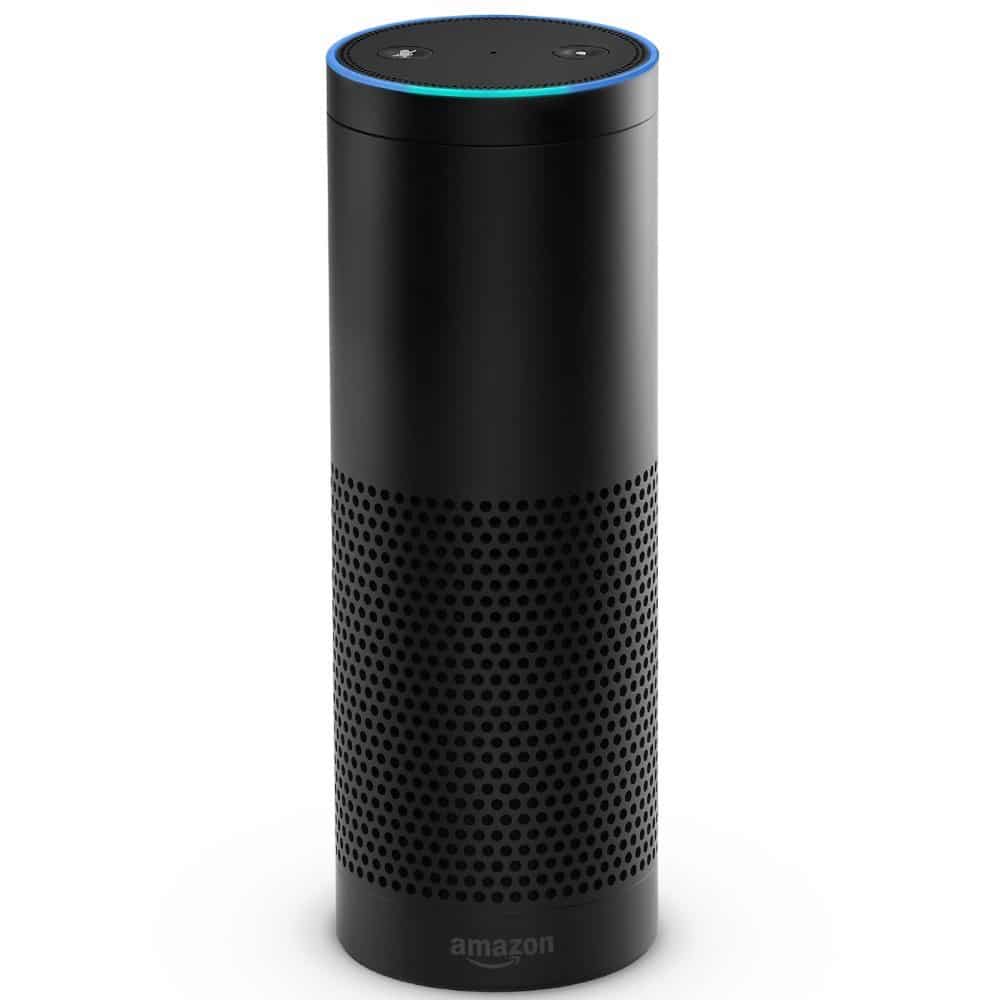 6. Amazon Echo, Amazon, $179.99
Dad is going to love this hands-free, voice-controlled speaker. The Amazon Echo is about to come his new best friend, who can do everything from play music for him, answer questions, provide traffic, news and weather reports as well as order pizza and Uber! This sleek-looking device is a helpful assistant that can also order products directly from Amazon for him and make grocery and shopping lists … all from the sound of his voice.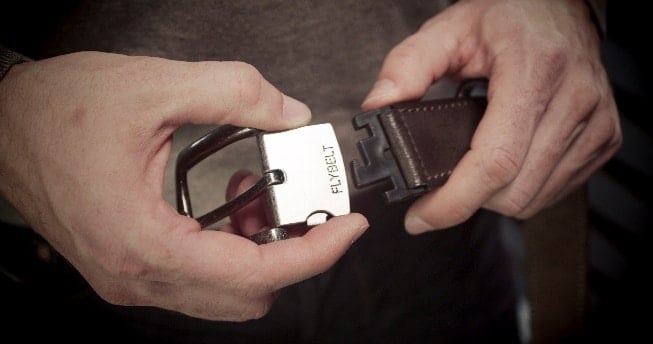 7. Flybelt, Flybelt.com, prices vary
Security lines at airports, while necessary, aren't exactly fun. And if you don't have TSA PreCheck and you have to take off your belt and shoes and remove your liquids and laptop from your bag, it's even less fun. Help make travel a little easier for Dad by giving him this Flybelt for Father's Day. Such a genius concept! The belt buckle detaches from the leather belt so he won't need to take his entire belt off. Brilliant!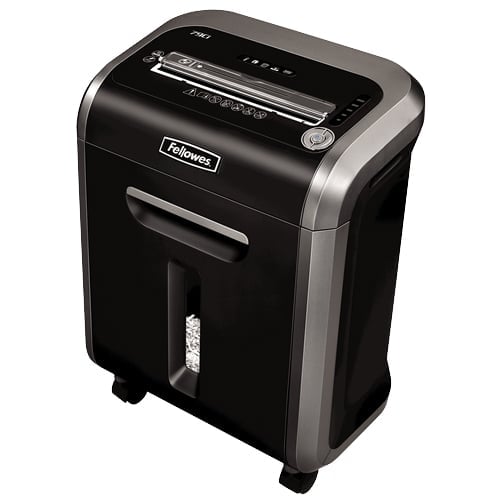 8. Powershred® 79Ci 100% Jam Proof Cross-Cut Shredder
Does Dad like to keep a never-ending trail of paperwork? If he's got lots of old travel documents and other papers that he needs to get rid of, help him do it safely and securely with a shredder from Fellowes. This jam-proof, cross-cut shredder eliminates paper jams (one of the worst problems with most shredders), making the job easier and less time-consuming. It can shred up to 16 sheets of paper per pass!

9. YI 1080p Home Camera, Amazon, $129.95
Turning your house into a smart home has never been easier. The Yi 1080p Home Camera is an easy way for Dad to monitor what's going on at home, even when he's not there. This sleek and unobtrusive camera will provide peace of mind when he's traveling or even when he's just out running errands. Complete with night vision, two-way audio and motion detection (along with many other features), this camera is perfect for the guy who takes safety and security seriously. He just needs to download the corresponding app to be able to make sure his home and his loved ones are safe.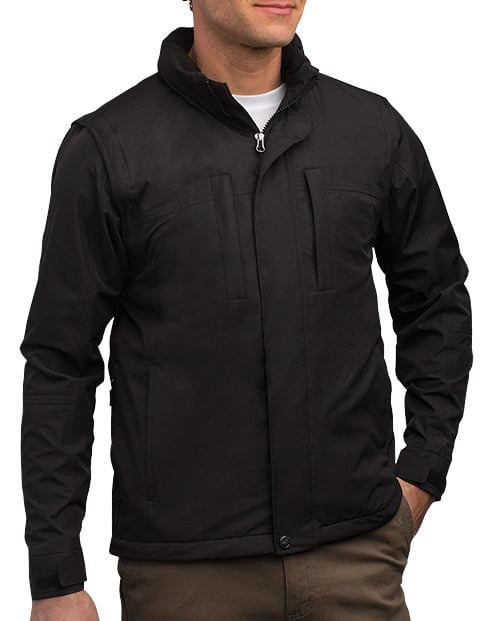 10. SeV Revolution Jacket, Scottevest, $190
I've been a fan of Scottevest products for a really long time so it's no surprise that I think you should get one of their amazing jackets for Dad this Father's Day. The SeV Revolution jacket comes with 26 pockets so that he can easily travel with all of his favorite gadgets on his person instead of packed away in his luggage. These jackets basically act as a piece of carry-on luggage since you can carry so much stuff in the expertly designed pockets. Dad will not only look great in this jacket but he'll feel a bit like James Bond.