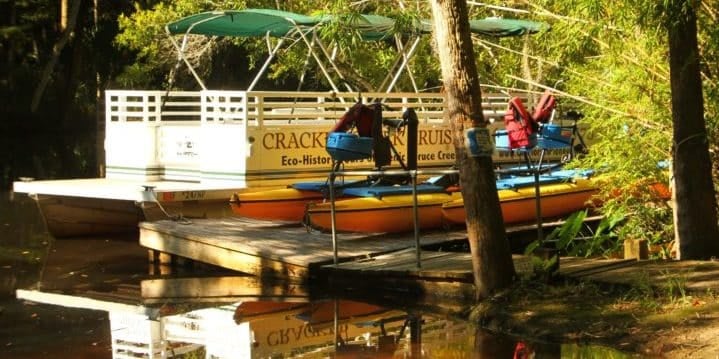 This is the first post in Dave Zuchowski's three-part series on southeastern Florida by car.
For two months I looked forward to my driving tour of southeastern Florida that started in Daytona Beach and included stops in Miami and Miami Beach, Key Largo and, finally, Key West. But on September 27, the day I left home, I heard reports of a new hurricane named Matthew brewing in the Caribbean. Not good news!
Each day of my visit, I listened to Matthew's progress as it got closer and closer to the Florida mainland. The weather prognosticators had pegged the hurricane's probable route north but left room for possible variations that included places I planned to visit. On day ten of my odyssey, as I flew out of Key West for home with clear skies and warm temperatures, Matthew hit near Florida's east coast. As luck would have it, I'd missed its wrath and arrived home safe and sound.
Miami and the Florida Keys had largely escaped the hurricane's devastation, and a week after I returned home, I discovered that Daytona had already repaired much of the hurricane's damages. Plans were still underway to go ahead with Biketoberfest, Daytona's annual weekend festival of motorcycle rallies and shows, live music, and rides along A1A.
The Daytona Beach Area CVB reports that this year's event drew lower numbers (one estimate pegs the 2016 Biketoberfest visitors at 50,000), but it also helped get the word out that Daytona had recovered from the ill effects of Matthew.
If you think that 50,000 bikers is a lot, keep in mind that Daytona's annual Bike Week, scheduled in 2017 for March 10-19, draws an estimated 500,000 bikes.
Old timers may recall Daytona Beach as a spring break destination for college kids in the 1970s and 80s, but since the 90s, the seaside town has started to focus on the family market. Capitalizing on its outdoor and beach recreation, museums, historic lighthouse, eclectic dining scene, fishing, hiking and biking trails, river cruises and cultural offerings, Daytona is also conveniently located an hour's drive away from the Kennedy Space Center, the parks at Orlando and historic St. Augustine.
Daytona International Speedway.
A tradition of racing
Synonymous with Daytona Beach since it first opened in 1959, the Daytona International Speedway is home to the Daytona 500, billed as NASCAR's most prestigious race. If you drive north out of town along A1A, you'll find the Streamline Hotel on the left. In the hotel's Ebony Bar, Bill France, Jr. started talks on the formation of NASCAR with interested parties in December 1947.
Over the years the Speedway has been remodeled four times, most recently in a $400 million project completed in this past January. Now seven-stories tall, the behemoth motorsports stadium sports 147,000 seats that overlook the 2.5 mile oval, highly banked track.
Even if you miss one of the racing events (there are more than 250 each year, including 11 NASCAR competitions), you can still take a 30-minute guided tour of the "World Center of Racing" by tram. The experience takes in the 31-degree banks, turns 3 and 4, and ends at the Gatorade Victory Lane podium where you can have your photo taken standing in the footsteps of the winners.
The tours include access to the Motorsports Hall of Fame of America, which opened this summer with impressive holdings like Sir Malcolm Campbell's Bluebird land-speed record car, Dale Earnhardt's stock car (Earnhardt's Daytona's driver with the most wins) and Denny Hamlin's 2016 Daytona 500-winning car. And, if you purchase the "VIP All Access Tour," you can also explore the Archives, a treasure trove of racing history, boasting an impressive collection of motorsports photography, trophies, artifacts, and other memorabilia that dates to the early 1900s.
Coming in 2017, One Daytona is a $150 million development with premier retail, dining, entertainment, and hotels connected to the Speedway by two pedestrian walkways.
For a look at earlier Daytona racing history, have lunch or dinner at Racing's North Turn, a restaurant located on the exact site of the north turn of the 20-mile long track once located on the town's sandy beachfront. Racing first began here two cars at a time in 1936 and continued until World War Two. Resuming in 1948, the races continued until the opening of the Speedway in 1958.
The restaurant, located in Ponce Inlet, specializes in seafood, which can be had outdoors if you choose overlooking the ocean and is noted for its extensive collection of old racing photos and memorabilia.
Rehabbing sea turtles and more
Nearby, the Marine Science Center may specialize in sea turtle and bird rehab, but the entertaining educational facility also holds an artificial reef aquarium, a sting ray and shark touch tank, and exhibits on marine life. I especially enjoyed watching the rehab work going on in the facility through large plate-glass windows over looking the "hospital."
On the day of my visit, staff were preparing Rio, a 270 pound loggerhead sea turtle, for release on a nearby beach. Rio was found malnourished and dehydrated on a Florida beach trying to nest in early July. After nearly three months of rehab, she was taken to the beach, where I joined a crowd of over 100 to see her lumber her way back to her home in the ocean amid cheers and encouragement from the crowd.
Climbing Florida's tallest lighthouse
Rebounding from the enthusiasm of the crowd, I headed over to the nearby Ponce de Leon Inlet Lighthouse, Florida's tallest at 175 feet. After walking through the lighthouse keepers' residences, now maintained as museums, catching a film on the structure's history, and finally exploring the lens exhibit building—which houses one of the finest collections of restored Fresnel lenses in the world—I climbed the 206 steps to the top. The view from the outside landing is dizzying but well worth the climb.
A pontoon boat ride
After all the excitement and exercise earlier in the day, the relaxing ride aboard the pontoon boat at Cracker Creek was a welcome change of pace. Listening to our guide talk about the area's ecology and history as we meandered through the natural, pristine black water cypress swamp and brackish coastal marsh, we passed the 1898 rustic hunting and fishing retreat of James Gamble, co-founder of Procter & Gamble. Both self-guided and guided educational tours of the house and grounds are available for a nominal fee.
You might think the word cracker in the Cracker Creek case is an allusion to the pejorative word for a Southern redneck. Quite the contrary. It derives from the fact that the Spanish explorers left behind supplies including cattle, which grew to large numbers over the years. To herd them, local cowhands cracked their whips to drive them in the direction they wanted them to go. At the end of the pontoon ride, a guide gives a whip-handling demo that includes a cracking sound as loud as a firecracker.
A much different world just miles from Daytona
If outdoor recreation is your bag, you might want to head west to De Leon Springs State Park and the adjacent lake Woodruff National Wildlife Refuge. Just a few miles inland from the beach, you'll find yourself in a much different world full of wading birds, alligators, manatees, tress that flourish in wet conditions, and acre after acre of cordgrass and sawgrass marsh. Besides a series of hiking trails, the park and refuge offer fishing boating and bird watching. You can also trek to "Old Methuselah," a huge 500-year-old bald cypress tree.
Exploring the food scene
For those who put an emphasis on healthy dining experiences, try the vegan and vegetarian-friendly Dancing Avocado Kitchen in historic downtown Daytona Beach for breakfast or lunch. According to the owners, it's a place where "herbivore[s] and carnivore[s] eat together in harmony."
Those with a taste for sophisticated dining might like to try The Cellar Restaurant, housed in the basement of the former 1907 seasonal home of President Warren G. Harding. The decor is elegant and romantic, the menu is upscale Italian, the cuisine is prepared by a Culinary Institute of America grad, and the wine list has a wide geographical representation and comes with prices for every pocketbook—everything from a $28 bottle of Pino & Toi, Faustus Maculan, (Veneto) to a $1,350 bottle of 1995 Chateau Margaux, Grand Cru from Bordeaux.
For a bit of sophisticated whimsy, a stunning Art Deco decor and food to die for, the 31 Supper Club in Ormund Beach takes its name from the year it represents—the era of the speakeasy.
Dance to the music of a guy who really knows his way around a piano keyboard and enjoy an exotic cocktail concocted by international mixologist, Melisa Lapido. Her pisco cocktail is exceeded in pizzazz only by her "Smoke on the Water, a.k.a. Tommygun"—a blend of triple berry compote, Meyer Lemon Bitters, lime juice, flower water, and mezcal silver topped with real smoke added to the glass by burning Earl Grey tea and rose hips. 301 Supper Club will leave you satiated on many different levels.
In part two: Miami and Miami Beach.
---
For more information on Daytona Beach, call 1-800-544-0415 or visit DaytonaBeach.com.