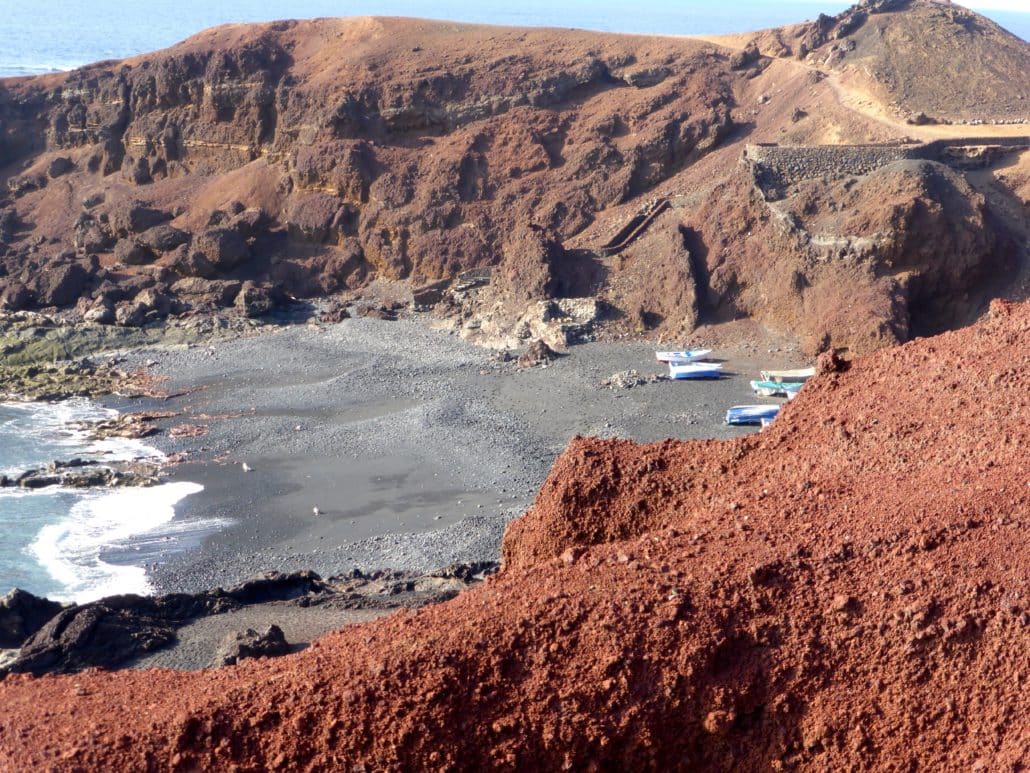 "Be sure and pack the following: slip-resistant shoes for cave walking, boots for hiking, formal attire for dinner, a fleece jacket for the mountains, a casual dress for wine tasting, shorts for camel riding, oh and a bathing suit," my Spanish friend Ana texted.
My empty suitcase seemed to mock me as I grumbled, "I thought I was just going to the beach!" The Canary Islands do have beaches (thanks to imported sand!) but as the Spanish tourism board site knows, there are far more intriguing activities than sun-worshipping.
The history alone is mind-boggling: Geographically part of Africa, this archipelago is governed by Spain but locals prefer to be called Canarians rather than Spaniards, and many believe they are living on the former home of Atlantis! Each island has a unique personality to match its unique landscape so by all means visit Tenerife, the largest and most popular island—but don't stop there!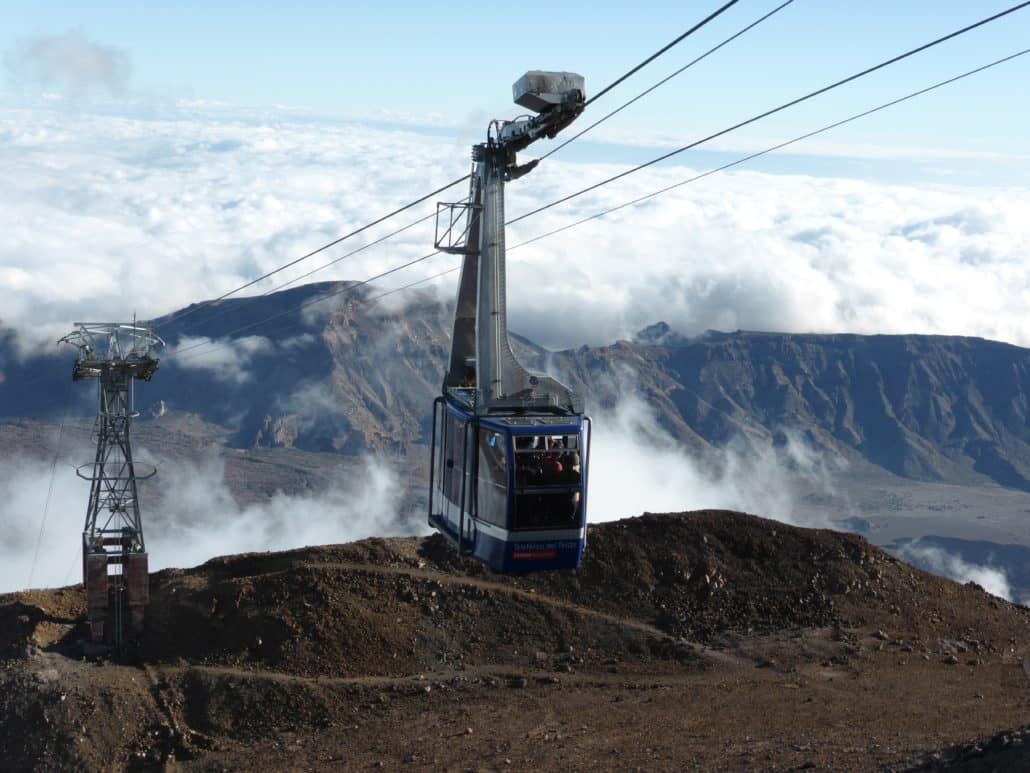 Tenerife
At first look, Tenerife resembles Hawaii. Bright tropical flowers on green mountains protecting sandy beaches lined with palm trees. But turn toward town and the Spanish influence is clear; clothes hang out to dry on filigree balconies adorning buildings painted in primary colors, Hola! echoes off the cobblestone streets, and the smell of spicy red and green mojo sauce lures hungry tourists into tiled roof restaurants.
The jewel of the capital, Santa Cruz, is a concert hall designed by famed Spanish architect Santiago Calatrava. Overlooking the sea, many say the white building with a dramatic arc resembles a ship while others liken it to a rogue wave. For spectacular natural beauty, ride a lurching gondola to the clouds. The swinging cars land on Mount Teide, the highest peak in Spain, where you can choose from several hiking paths. The views from the top of this volcano come with a price, piercing winds, so follow Ana's packing list and bring a coat.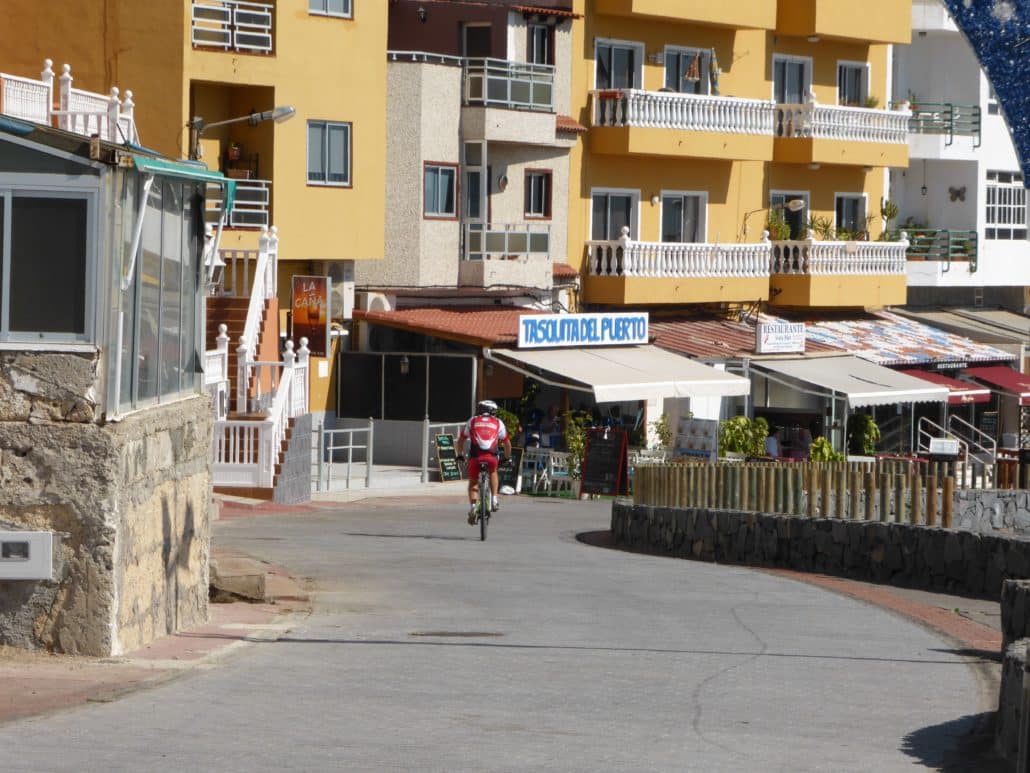 The only problem with Tenerife is that too many visitors make the mistake of never leaving their resorts.
Where to stay: Iberostar Gran Hotel Mencey in Santa Cruz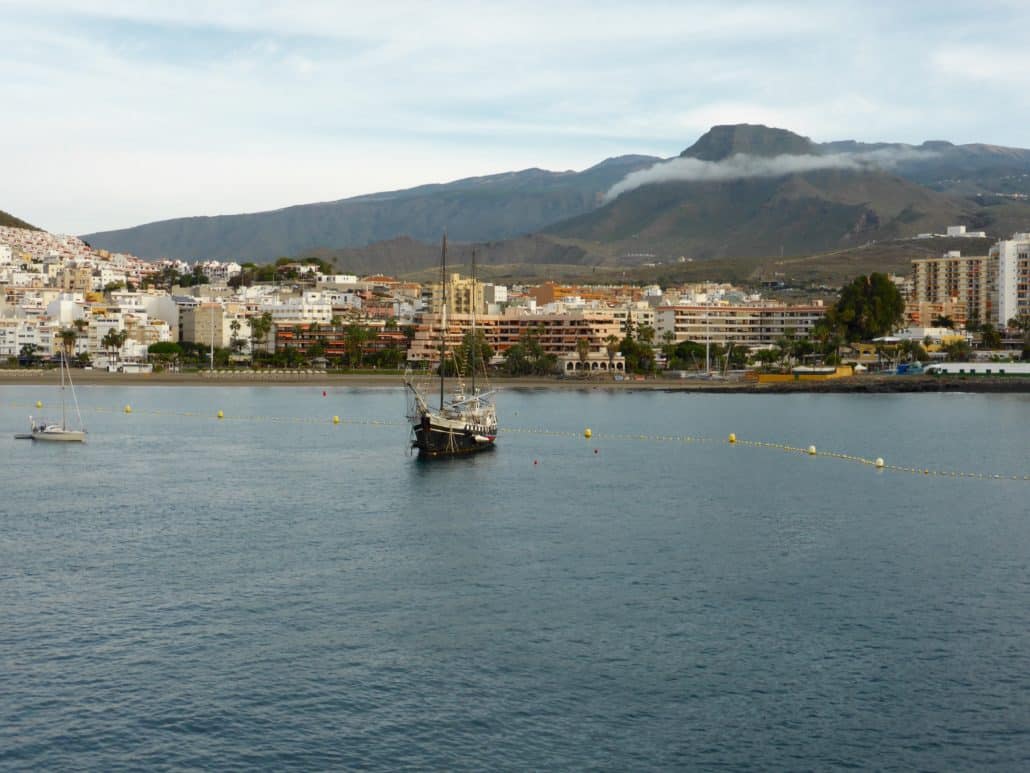 La Gomera
"People are tired of the all-inclusive experience," my guide Roberto assured me. "They want to explore the Islands." La Gomera, one of the smallest Canary islands, is well known among hikers and I silently thanked Ana for insisting I pack boots.
Through the morning fog, I walked the ancient network of trails or Caminos Reales (Royal Roads) in the Garajonay National Park. Listen closely and you may hear lilting messages. Locals used to communicate across the ravines by whistling. Today schools require learning this vanishing language so you may get lucky and hear some students practicing.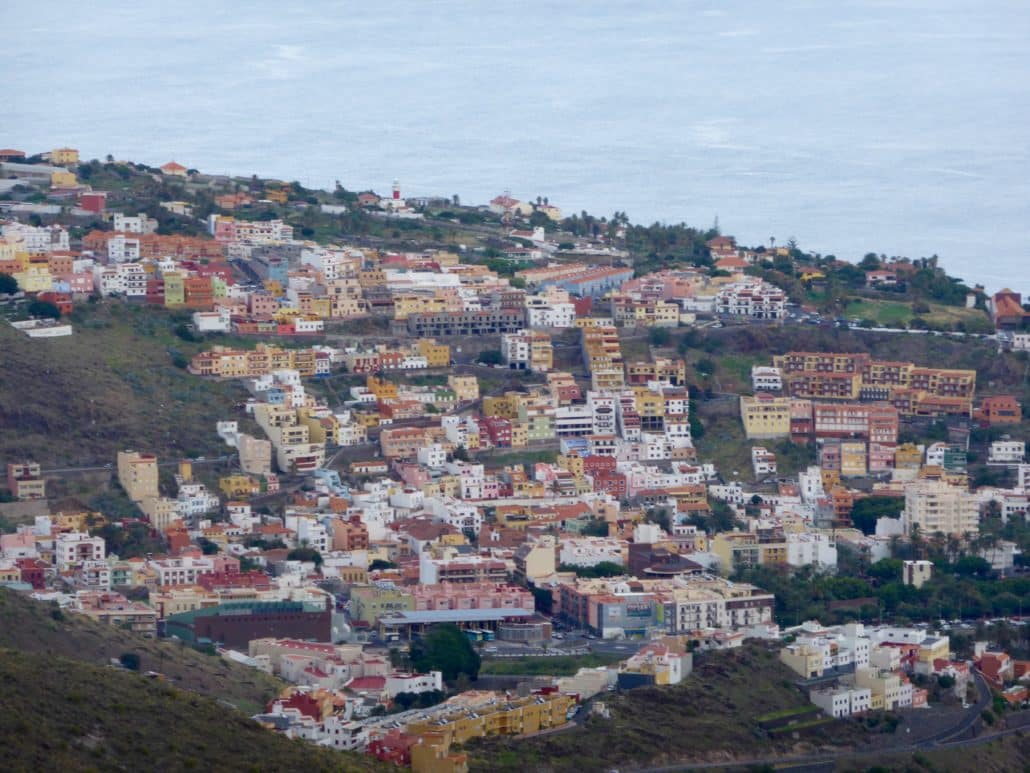 I broke for lunch at Cesar Manrique, named after the architect who designed the building, a well-known artist from Lanzarote (see below) whose influence is felt through the islands. I'm afraid my lubina (sea bass) and wrinkled potatoes got cold while I stared at the riveting view. The restaurant, clinging to a cliff, overlooks a road unfurling like a ribbon between terraced hillsides.
Each evening in the small capital of San Sebastian, locals and tourists alike gather in the town square by the sea to people-watch. Over a glass of local white wine, I met English visitors who made La Gomera their home base while sailing the archipelago tracing the steps of Christopher Columbus. The explorer stopped frequently in the Canaries on his to the New World and rumor has it his love for a beautiful widow, Beatriz de Bobadilla, the Island's ruler, was the reason for extending his visits.
Where to stay: Hotel Torre del Conde. In San Sebastian
Gran Canaria
Gran Canaria lives up to its name…it's so grand that city planners import sand from the Sahara to create miles of dunes rolling toward the sea in Maspalomas.
Walking through Vegueta, the historic quarter, it's easy to imagine the wealthy founders entertaining Columbus in mansions with peach, ochre, seafoam, and pink facades. Massive wooden front doors enclose courtyards where palm trees provide shade. Settled in the 15th century, this was considered the edge of the Earth, before Columbus stopped by on his way to the New World. While he waited for ship repairs he stayed in a palace now named Casa de Colón, or Christopher Columbus House. Today it's a museum that gives you an idea of the ships' harsh conditions.
For a healthy lunch and a chance to talk to friendly locals visit Mercado de Vegueta, the oldest food market in the Canaries. Shutterbugs will be thrilled by the psychedelic colors of the tropical fruit displays while adventurous eaters can indulge in specialties including eel and dogfish. I left my meal up to the Michelin award-wining chef at the iconic Bull Hotel Reina Isabel.
Sipping an aperitif on the terrace in my little black dress, I was entertained by observing the other guests, professional sailors, socialites, and businessmen.
Where to stay: Hotel Santa Catalina.
Lanzarote
Volcanic eruptions have created an eerie landscape on Lanzarote. Movie directors love the miles of black lava, caverns, caves, and craters. In 1965 Raquel Welch was here to film One Million Years B.C. and recently Opie (Ron Howard) himself was here directing The Heart of the Sea. 
Get your Flintstone fix touring the Jameos del Agua cave. Guides lead you through a maze of narrow passages, hidden corridors, naturally formed stairs, underground lakes, and stalactites—a Scrabble word if I ever heard one. There's a surprise at the end of the tour and I can tell you what it is but then I'd have to kill you.
In the evening the cave transforms into a nightclub. Before ushering me into the grotto restaurant the maître d' said, "Turn away from the sun so you can adjust to the dark." My non-slip shoes came in handy creeping along the uneven wet rocky ledge with only a rope stanchion preventing a fall into a diner's bowl of mussels. After a four-course dinner served on tables wobbling from the uneven rock floor, live music began reverberating off the walls. It was easy to imagine earlier islanders, hiding from pirates, making music in this natural auditorium to pass the time.
Local artist César Manrique, who created the cave's subtle illumination, liked grottos so much that he lived in one! His honeycomb home, a tunnel of connecting caves painted in vibrant colors, is now a tourist attraction.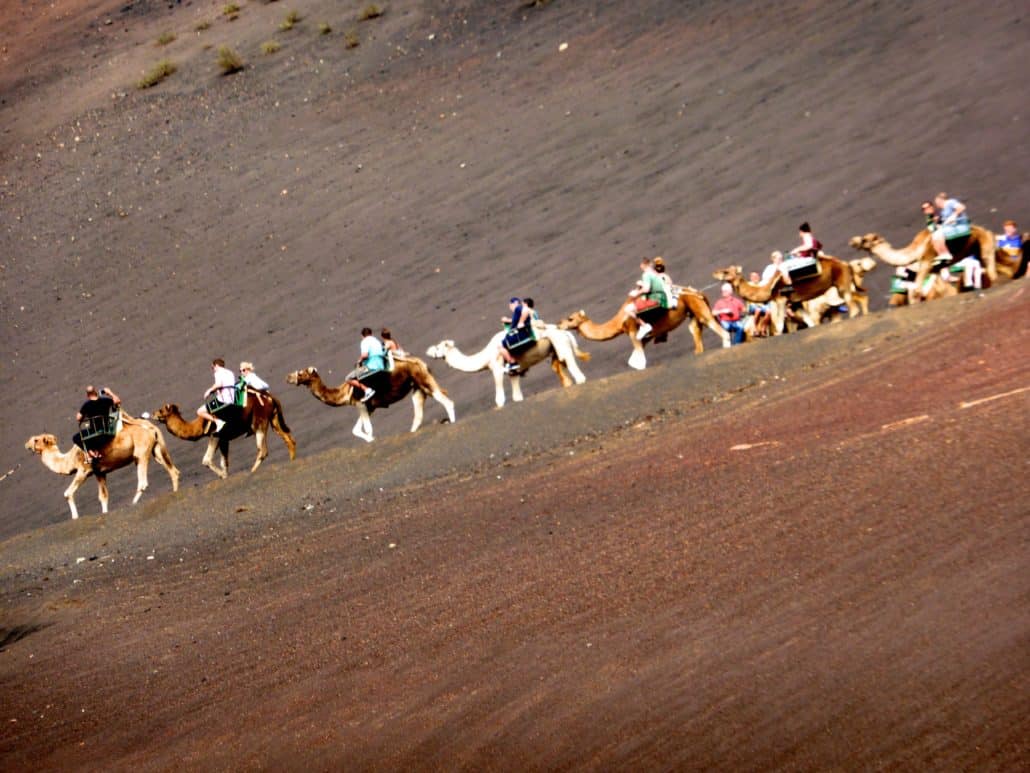 If caves are not exotic enough for you, how does camel riding sound? Timanfaya National Park offers luxurious rides in cushioned wooden chairs hanging off the side of these majestic animals. The scariest part is making sure you don't fall out when the camel stands up and sits down but those spindly legs are surprisingly strong. The ride itself felt like I was rocking in a sailboat on a calm day.
Where to stay: Club La Santa.
---
The Canary Islands are full of surprises but the biggest quandary is why most Americans aren't aware of this tropical paradise. Tourism officials say there are few US visitors even though taxes are about half of mainland Spain's. Between the hiking, the architecture tours and museums you might find, like me, that you never unpack that swimsuit!
---
For more on these and all of the Canary Islands, visit spain.info. For more on Tenerife, read Ian Livingston's Food & Moonscapes in Tenerife, Canary Islands.
Save