Who: Calling all fellow jet-setters…
What: Here at JohnnyJet.com, one of our top priorities is to provide our readers with the most relevant travel tips, breaking travel deals, and insightful stories from around the world.
How: Please share with us your opinions about the content on our website and newsletter by filling out the survey shown below. As a travel junkie, is there anything in particular you want to see more often? What could you do without? We look forward to your feedback and are enthusiastic to cater to our audience.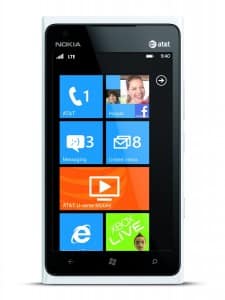 Why: Once you fill out the survey, you'll immediately be entered in a raffle for a chance to win the very travel-friendly Nokia Lumia 900 Windows Phone (valued at $449.99). This award-winning smartphone is 4G LT fast and unbelievably easy to manuever. Its sleek design and 4.3′ AMOLED large, clearblack screen makes it compatible for both indoor and outdoor use. The 8 MP front-facing camera with Carl Zeiss optics is perfect for any travel guru looking to document and share their experiences through high quality photographs, self-portraits, and video chat.
Its "Live Tiles" feature, specific to Windows Phone, allows you to "pin" important information to your phone's start screen for immediate, at-a-glance access. We here at Johnny Jet highly recommend the summer travel apps, from My Trips, which allows you to view detailed flight, lodging, and car rental information, to AccuWeather.com, where with a just simple pin of your destination you can receive weather information instantly and many more.
In addition, our friends over at Microsoft, will provide 30 days of free service to the winner (valued around $97).
When: The last day/time to enter will be on Monday, July 16th at 11:59 pm PT. The winner of the raffle will be announced next Wednesday, July 18th and be contacted by a JohnnyJet.com representative.
More info on Windows Phones: Facebook, Twitter