Ever wish you knew the inside scoop before visiting a new destination? Now you can! We've reached out to our favorite locals and tour guides from all over the world for their insider tips. In the City Insider Q&A, they'll let you in on the spots that should be on your must-see and do list!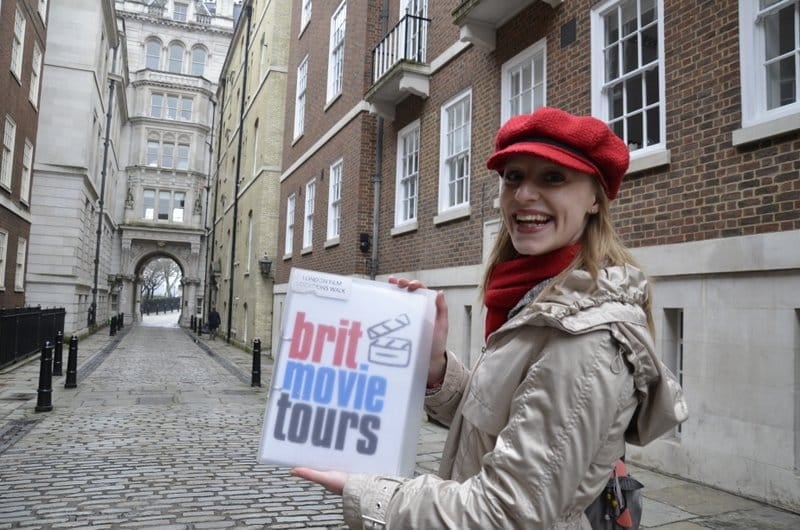 Name: Val Blackburn
Occupation: Tour Guide
City: London
Website: BritMovieTours.com
Twitter: @britmovietours
Facebook: BritMovieTours
YouTube: BritMovieTours's channel
Short Bio: Hi I'm Val. I've been a London tour guide for a few years and like to tell people that I have one of the best jobs imaginable: I'm paid to talk about things that I'm interested in. I love being able to chat with a diverse array of people and share little known secrets about London. The best way to describe me is as a talkative, enthusiastic nerd (in his Father-of-the-Bride speech Dad said that if there had been an Olympic event in talking, I would have found a place on team GB!). My main passions are history, literature and films, so you can see why working for a company that specializes in TV and film location tours keeps me happy.
Best way to get to/from airport: On the fastest train with the least amount of changes.
Best way to get to/from train station: The underground. As much as Londoners like to complain about it, it's by far the best way to get around London.
Favorite 5-star hotel: The Rookery. This is a 4-star hotel, but trust me on this.
5 places visitors must see:
Best local newspaper/recommended reading (for finding out what's going on about town): Time Out London
Favorite fine dining restaurant: Roast (Borough Market)
Favorite casual restaurant: La Lanterna, SE1 2BH
Best place to get a coffee: Monmouth Coffee, Borough Market or Covent Garden
Favorite bar/lounge: The Angel Pub, Rotherhithe, SE16 4NB (go upstairs or onto the balcony and you'll see why)
Best music venue/place to see live music: Shoreditch area.
Favorite museum: Wallace Collection
Most popular local food: Fish 'n' chips—eaten with fingers out of the paper
Best "locals only" spot: Postman's Park, Little Britain, EC1
To live like a local, you must have this experience: Buy an Oyster card.
Local/native fruit or dish to try: Jellied eels (once is enough!)
Most popular local drink: London Pride (beer)/Pimm's with fruit (only in summer)
Movies/TV shows filmed in your city: Bridget Jones's Diary
; James Bond
; Harry Potter
; Sherlock Holmes
; and many more!
Best souvenirs to buy/ goods to bring home: An umbrella (you'll probably use it whilst you're here)
Biggest tourist trap/places to avoid and when: Leicester Square—most of the time; Oxford Circus/Oxford Street—Saturdays
Best smartphone app(s) for your city: Tube Buddy
Best travel tip: Instead of walking down the main, busy street, use the side streets (as long as it's safe/not night). They aren't crowded and that's when you find most of London's secret spots and hidden gems.