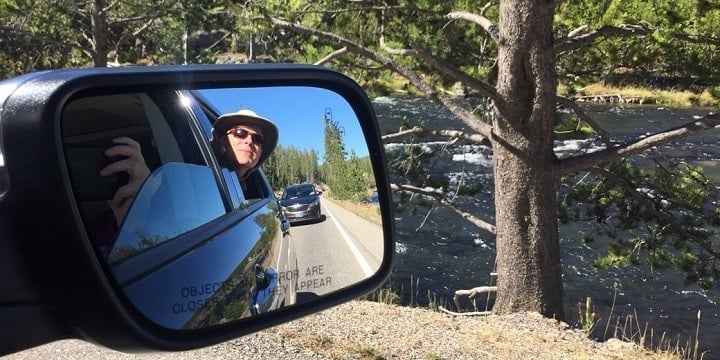 Find the best deals for car insurance in your area and answers to frequently asked questions about auto insurance.
Compare Affordable Car Insurance Rates
Car Insurance Rates by State
Use this table to skip to auto insurance guides for your home state.
Car Insurance Information
Elsewhere on the site, we cover car rental insurance and travel insurance. In this section, we review and provide guides for car insurance and other types of auto insurance. These guides include useful information related to auto insurance laws, rates, and companies around the nation.
To help organize the articles and guides, we have broken the insurance offerings down by state and city. Why did we do this? Rates and quotes can vary from zip code to zip code, so we try to provide as much detail as we can. 
However, before you review our regional guides, it might be beneficial to understand the basics of car insurance. With so many car insurance companies out there, shopping for low rates can feel daunting. Once you know how auto insurance works, you will be much better equipped to find the cheapest insurance premiums on the market.
The Basics of Car Insurance
In principle, car insurance is quite simple. Like any kind of insurance (health, home, etc), car insurance provides a financial safety net for the policyholder in the event of unforeseen damages or expenditures. That said, health insurance is a little different because, at one point or another, we all know that we will accumulate medical expenses. 
Alternatively, with auto or home insurance, you purchase policies just in case you need them later on. In most cases, you will need auto insurance, as most people get into auto accidents, or have their vehicle damaged as a result of weather, theft, or other forces beyond their control. If and when this happens, you will need to make what is known as an "insurance claim."
What is a car insurance claim?
A car insurance claim is simply a request to your car insurance provider for compensation. For the duration of an insurance policy's lifespan, the policyholder pays a set premium per month (or year) to their insurance provider. When damages occur that are covered under the insurance policy, the policyholder can make a claim. Then, the insurance provider determines whether or not the claim meets the requirements outlined in the policy. If it does, the insurance provider then determines how much compensation to pay to the policyholder.
The type of damages covered by an insurance provider will depend on the kind of auto insurance policy. Here are a few of the most common policies:
Liability Insurance – Covers the cost of property damage or personal injury to others.
Collision Insurance – Covers the cost of repairs to your vehicle in the event of a collision.
Comprehensive Insurance – Covers the cost of damages caused by things other than vehicles, like animals, weather, or vandalism.
Uninsured/Underinsured Motorist Insurance – Covers the cost of damages in the event that another driver does not have adequate insurance or funds to pay for the damages.
So, what happens if you have auto insurance and get in an accident? What steps, if any, will you need to take? In the event of an accident, you will need to file a claim with your insurance provider. While every company has a slightly different process for filing a claim, you should generally follow these steps to ensure that everything goes smoothly:
Call the police

– whenever you get in an accident, you should always call the police. This ensures that there is an official report of the incident.
Take pictures

– Photographic evidence can go a long way in determining who is at fault and the extent of the damages. Take your own pictures to ensure that no stone is left unturned.
Do NOT admit fault

– You should never admit fault, as this will automatically signal to the insurance companies that you should be the one to pay.
Exchange information with other drivers

– You will need to get the contact information (name, phone number, and email) of the other driver, as well as their insurance information. You may need it later when you file the claim with the insurance company.
File your claim

– Once you follow the steps outlined above, you will need to inform your insurance provider of the incident and file an official claim. This will get the process started so that you don't have to pay for damages out-of-pocket. You can either do this by phone or online (depending on the provider).
Stand your ground – Often, insurance companies will try to pressure claimants to accept low settlements or abandon claims entirely. You should always stand your ground so that you can get what is owed to you.
Get everything in writing

– Whenever you communicate with the police, insurance providers, or other drivers involved in an accident, you should try to get everything in writing. The more physical evidence you have, the more likely that you can reach a positive outcome in any dispute.
We recommend that you consult the National Association of Insurance Commissioners website for additional resources and information on filing a claim.
How much car insurance do you need?
The kind of car insurance offered will depend on your state or city of residence. Almost every state requires drivers to acquire at least some form of liability insurance. State laws define the type of insurance needed (liability, comprehensive, etc), as well as how much insurance you must obtain. 
In most locations, liability insurance is mandatory. This type of insurance can be broken down into three categories: personal injury per person, personal injury per accident, and property damage. The majority of states require a certain level of coverage for all three. 
For example, the state of California requires drivers to obtain minimum coverage up to $15,000 for personal injury (per person), $30,000 for personal injury (per accident), and $5,000 for property damage. Typically, each state's liability insurance requirements are presented as three numbers: 15/30/5. These numbers represent the maximum amount (in thousands of dollars) that your insurance provider will pay when you are liable for damages in the event of a collision. 
While state minimums do provide some financial protection, it is recommended that you acquire more than the minimum coverage. Naturally, this will result in higher insurance premiums, but it could end up saving you thousands of dollars down the road.
What is Minimum Auto Liability Insurance?
The word "minimum" in "Minimum Auto Liability Insurance" simply refers to the lowest dollar amount of liability coverage that drivers must obtain. This amount varies by state. However, there still may be some confusion about what exactly liability insurance covers, and why it is often a requirement.
In essence, liability insurance provides a safety net for third-party drivers involved in a collision. For example, let's say that you get in a fender bender with another vehicle. Your car doesn't have a scratch on it, but the other vehicle needs to have its rear fender replaced. If you have liability insurance, the other driver can rest easy knowing that your insurance provider will likely pay for the damages. Needless to say, the same protections apply to you when you get in an accident and incur expenses as a result; if the other driver has the necessary liability insurance coverage, some or all of your expenses will be paid by their insurance provider.
However, auto liability insurance can cover much more than just physical damage to vehicles. Here are a few of the most common expenses that auto liability insurance covers:
Vehicle Damage

– This can range from a scratch on the paint to a completely totaled vehicle. In some cases, it is less expensive or simply necessary to replace a damaged vehicle, in which case your liability insurance can pay for some or all of the costs.

Physical Injuries – When someone gets in a collision with another person or vehicle, there is always a chance that someone could get hurt. These injuries will lead to medical expenses. Liability insurance helps pay for the medical expenses of other drivers involved when you get in an accident. If one or more of the injured parties is incapacitated and unable to perform work, liability insurance can also compensate them for loss of income.
Death – In more severe cases, a collision may result in the death of one or more involved parties. This will result in costs related to the funeral and burial of the involved parties.
Legal Fees – If a collision results in a lawsuit or similar legal proceeding. When this happens, liability insurance can cover some or all of the policyholder's legal fees.
Property Damage – Sometimes, auto collisions result in damage to property other than vehicles, such as land or structures. Liability insurance can cover the costs of repair whenever a policyholder causes damage to the property of a third party.
So, while auto liability insurance can help pay some costs for the policyholder (like legal fees), it is generally seen as protection for other drivers. For example, if you hit another car while driving and do not have liability insurance, you would have to pay the cost of damages out-of-pocket, which may not always be feasible. This puts both you and the other driver in an expensive and compromising situation.
For this reason, most states set a minimum for auto liability insurance. It helps create a social contract among drivers and ensures that vehicle owners do not need to pay for expensive repairs, medical bills, or legal fees on their own. However, many of the costs can be very high, and the minimum level of coverage is often not enough to pay for everything. Additionally, liability insurance does not pay for damages to the policy holder's vehicle. For this, you will need to acquire comprehensive or collision insurance.
Minimum, Comprehensive, and Collision Insurance
While some drivers choose to obtain only the minimum required insurance for financial reasons, this is a risky choice, as minimum insurance cannot cover the cost of significant damages, medical bills, or high legal fees. As a result, many drivers choose to obtain comprehensive and/or collision insurance. But what exactly is the difference? How do these insurance types improve upon minimum auto liability insurance?
Comprehensive Car Insurance
Comprehensive car insurance covers damages to a policyholder's own vehicle that are unrelated to a collision. While the exact damages that are covered under an individual policy will vary between different insurance providers, comprehensive car insurance generally covers the following types of damage:
Car accidents that do not involve other vehicles (for example, if you hit a deer with your car)

Certain weather events like rainstorms, wind, hail, floods, and earthquakes
Rocks and other hard objects that hit your car (for example, falling limbs)
Damage to your windows or windshield that is unrelated to a collision
Vandalism
Theft
Fire
Not every policy will cover all of these damages, and the amount that your insurance provider pays toward the damages will also vary. In any case, it is a good idea to obtain some form of comprehensive insurance, as vehicle damage is often unrelated to a car crash. Animals alone cause more than 26,000 accidents per year.
Collision Insurance
Collision insurance generally covers damages to a policyholder's vehicle in the event of a collision with another vehicle or object (like a wall or tree). While it is pretty easy to see how comprehensive and collision insurance differ, there are some important distinctions that are far less obvious. For example, if a tree limb falls and causes damage to your car, this would likely be covered by a comprehensive car insurance policy, but not a collision policy. Alternatively, if you are driving and run into a tree, causing damage to your car, this would likely be covered by a collision insurance policy, not a comprehensive policy.
As you can see, liability insurance, comprehensive insurance, and collision insurance are all very important for very different reasons. Liability insurance generally protects other drivers, while comprehensive and collision insurance help protect you from the cost of damages. While it is certainly a good idea to get all three types of insurance (and possibly other kinds like Uninsured Motorist Insurance or PIP insurance), you don't want to pay for more insurance than you need. But how much does car insurance actually cost?
How Much Does Car Insurance Cost?
A lot of factors go into your car insurance premium. Depending on your insurance provider, you will either need to pay a set amount per month or per year. In either case, the amount you pay can change over time. Here are a few criteria that insurance providers use to set your car insurance rates:
Location

– Generally, if you live, commute, or work in an urban area, your rates will be higher, as accidents are more prevalent in densely-populated regions. However, other location-based factors are important, too, like adverse weather conditions and reports of vandalism.
Age

– Statistically, younger drivers get in more accidents. This means that the younger you are, the more you will need to pay in insurance premiums.
Gender

– Men are more likely than women to get in accidents, so your gender could impact your auto rates as well.
Marital Status

– Typically, married couples take fewer risks than their single counterparts, and this holds true for driving. Married couples get in fewer accidents, and therefore pose a smaller risk for insurance providers.
Driving Experience

– While this metric is similar to age, it is still slightly different. Usually, the older you are, the longer you have been driving, but that is not always true. Nonetheless, people who have held a driver's license for longer are more experienced, and therefore pay lower premiums.
Driving Record

– A driver's record is one of the most important factors that insurance providers consider. If you have a history of frequent speeding tickets, DUIs, or other infractions, you will have to pay more.
Claims Record

– It is also important to consider how many claims you have made to insurance providers in the past (if any). At-fault claims will cause your premiums to rise, while not-at-fault collisions will generally have no impact on your rates.
Credit History

– Your credit is a good indicator of how financially responsible you are, but the research also shows that people with low credit tend to file more claims, making them a greater risk for insurance providers.
Previous Insurance Coverage

– If you have maintained auto insurance without any gaps, your new insurance provider will see this as a good sign. However, if you went for several years, months, or even days without any insurance, you will be seen as high-risk.
Vehicle Type

– Certain cars are driven differently, which means that certain cars are more prone to accidents. Some cars are also more prone to theft or vandalism.
Use of Vehicle

– When you exclusively use your vehicle for personal use, you are less likely to get in an accident. However, if you take long business trips or frequently drive for your work, you increase your chances of a collision. 
Annual Mileage

– How much you drive directly impacts your chances of getting in an accident. No matter how you use your vehicle (personal or business use), if you put a lot of mileage on your car, you are more likely to file a claim with your insurance provider.
Number of Policies

– Finally, the type of insurance you want/need will help determine your rates. The more policies you have (liability, comprehensive, uninsured motorist, etc.), the more you will need to pay.
As of the latest data, the average car insurance rate is a little over $1,600 per year or about $135 per month. This rate is for standard liability and collision insurance. The average rate for the minimum required car insurance is a little more than $900 per year or about $76 per month. However, as previously stated, we recommend that drivers acquire more than their state minimum.
More General Car Insurance Topics
Geico vs Progressive Auto Insurance
Agreed Value vs Stated Value Insurance
The Most Expensive States and Cities for Car Insurance Premiums
Cheapest States for Car Insurance Premiums
Finding the Best Car Insurance Rates
Thankfully, you can still find low insurance premiums without sacrificing quality coverage. How much you pay will depend on a variety of factors, including your location, age, vehicle, driving history, and policy type. However, it will also depend on your insurance provider. Here are a few insurance providers with some of the lowest rates in the nation:
| | |
| --- | --- |
| Insurance Provider | Average Annual Rate (Nationally) |
| Erie | $1,440 |
| State Farm | $1,562 |
| Geico | $1,834 |
| Nationwide | $1,910 |
| Travelers | $1,914 |
| Progressive | $2,246 |
However, insurance rates can even vary by zip code, so you will need to shop around to find the best rates in your area. That's where we come in. Below you will find a number of guides we've compiled at the state and city level. 
If you can't find your state or city, don't worry! We will be adding new states and cities to the guide every week. Additionally, be sure to check out the Car Insurance FAQs section for answers to common car insurance questions.
Alabama
Alaska
Arizona
Arkansas
California
Colorado
Connecticut
Delaware
Florida
Georgia
Hawaii
Idaho
Illinois
Indiana
Iowa
Kansas
Kentucky
Louisiana
Maine
Maryland
Massachusetts
Michigan
Minnesota
Mississippi
Missouri
Montana
Nebraska
Nevada
New Hampshire
New Jersey
New Mexico
New York
North Carolina
North Dakota
Ohio
Oklahoma
Oregon
Pennsylvania
Rhode Island
South Carolina
South Dakota
Tennessee
Texas
Utah
Vermont
Virginia
Washington (State)
West Virginia
Wisconsin
Wyoming