This post contains references to products from one or more of our advertisers. We may receive compensation when you click on links to those products. For an explanation of our Advertising Disclosure, visit this page.
Capital One has some exciting midsummer travel news for Venture and Spark credit card members. Travelers will soon be able to relax at a new Capital One lounge and also take advantage of limited-time 1:1 airline mile transfers.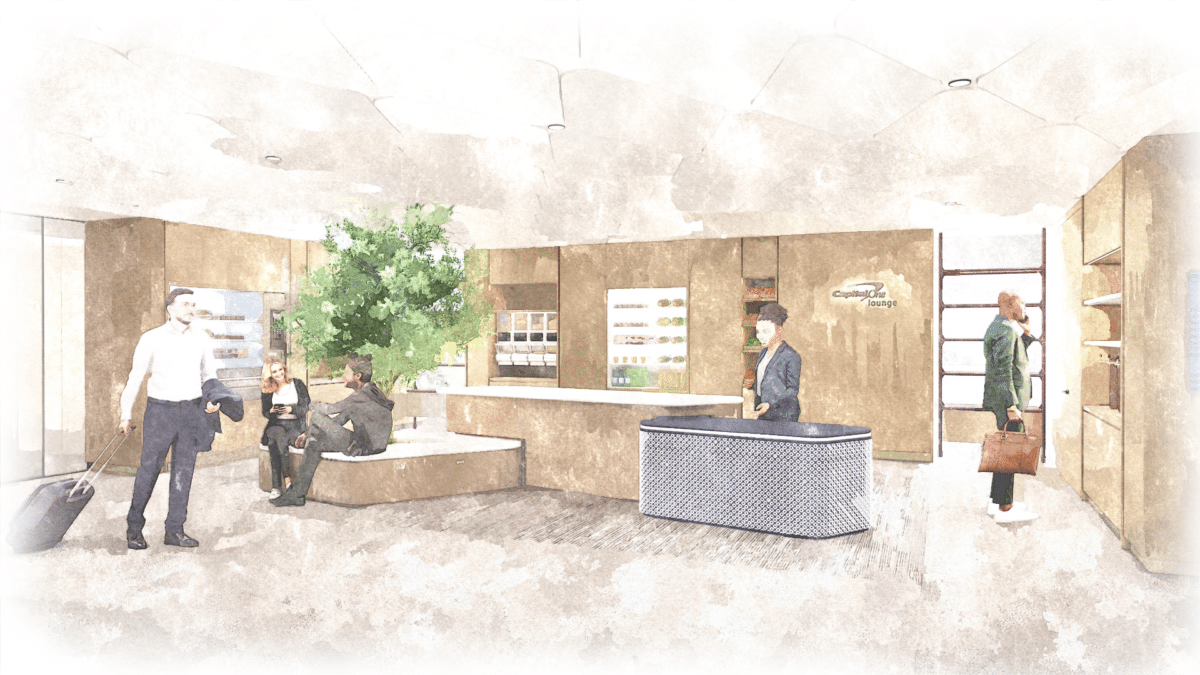 Capital One Lounge at Denver International Airport
The third location of the brand-new Capital One lounge portfolio is at Denver International Airport (DEN).
This lounge opens in 2022 in partnership with the Plaza Premium Group. Flyers can find respite in the 11,200 square feet enclave in Concourse A on the mezzanine.
Additionally, guests can enjoy these amenities:
Premium in-lounge food and beverage experiences
A ready-to-eat food station with curated snacks
Fully-stocked bar
Relaxation rooms with eye covers, blankets, and other luxury amenities
Shower suites with complimentary towels and custom toiletries
Family-friendly settings with kid-sized tables and chairs
Secure lockers for carry-ons and personal items
Additional Capital One Lounge Locations
The first two locations are at Dallas-Ft. Worth (opening in Fall 2021) and Dulles International (opening in mid-2022).
Depending on their card, eligible Capital One credit cardholders will receive special entry pricing for these locations.
Related: 5 Best Premium Credit Cards for Airport Lounges
1:1 Capital One Miles Transfers
There are 15+ Capital One travel partners that Venture and Spark members can transfer their Capital One miles to. However, only a few of the partners offer 1:1 mile transfers.
Additionally, international travel is becoming easier this summer. These mile transfers can make it easier to book an overseas flight. You may also be able to book a partner flight on a domestic alliance partner.
Related: How to Redeem Capital One Miles for Maximum Value
Summary
In conclusion, the new Capital One lounge and 1:1 transfer promotion can be great news to jump-start your travel. If you have a Capital One travel credit card or are thinking about getting one, these benefits can help you maximize travel rewards as you plan future trips. As we start to see more travel, we will likely see more perks and exclusive benefits for cardholders to enjoy.
Related Articles: