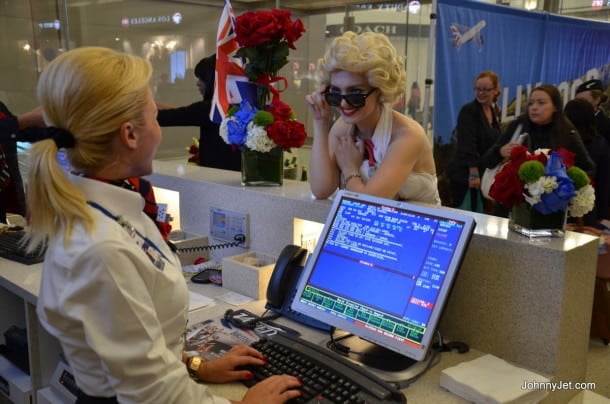 On September 24, British Airways (BA) launched their inaugural A380 (the largest commercial jetliner today) service between Los Angeles and London Heathrow, and I was extremely fortunate to have been an invited guest on that flight—and even luckier to sit up front in one of their First class open suites. Below are some of the plane's features and a photo gallery from the first flight, which began at and includes photos of LAX's brand-spanking new Tom Bradley International Terminal, which reopened on September 18.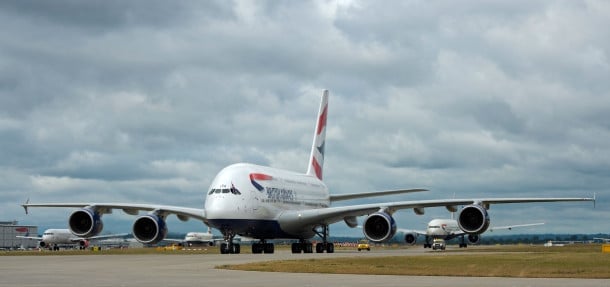 If you asked me what my favorite aircraft was, my answer has been Boeing's 747-400 for the past 20 years. It's just an incredible bird—but unfortunately, like everything, it has aged and is now outdated. Now my answer is the 777-300 and A380 (though I haven't flown the new 747-800 yet). So when British Airways announced they were replacing some of their 747-400 planes with A380s I was excited.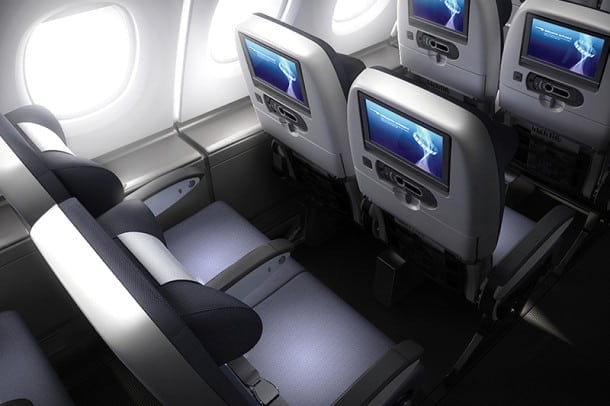 British Airways has twelve Airbus A380s on order and the first two have already been delivered—and are currently flying what British Airways is billing "The Red Carpet Route – LAX-LHR."  The next planes will be operating between London and Hong Kong starting October 22, 2013, and between London and Johannesburg starting February 12, 2014. BA has configured their A380s with four classes of service: First, Club World (Business), World Traveler Plus (Premium Economy), and World Traveler (Economy). Below are the seating details as I found them on SeatGuru.com.                                          
                                        Pitch     Width      Seating details   
First                                     78           21               14 open suites
Club World                       73           25           97  flat bed seats
World Traveller Plus   38           18.5       55 standard seats
World Traveller             31           17.5       303 standard seats
British Airways' A380 can carry 469 passengers and 23 crew members. First class is at the front of the main deck and has 14 open suites. There are 44 Club World (Business class) seats on the main deck with a 2-4-2 seating configuration and there are also 53 seats on the upper deck with a 2-3-2 seating configuration. The 303 World Traveller (Economy class) are split between both the main and upper decks. However, the 55 Premium Economy seats (World Traveller Plus) are on the upper deck. Every seat comes equipped with on-demand audio and video systems that have enough programming to keep anyone busy for the ten-hour flight (our flight was only 9:29 thanks to strong tailwinds.) British Airways has three flights a day between Los Angeles and London, but only one of them is on the A380, five days a week. But the schedule rotates, since so make sure you check the aircraft before booking a flight! I was on BA268, which departs LAX at 9:30pm (21:30) and arrives LHR the next day at 15:45 (3:45pm)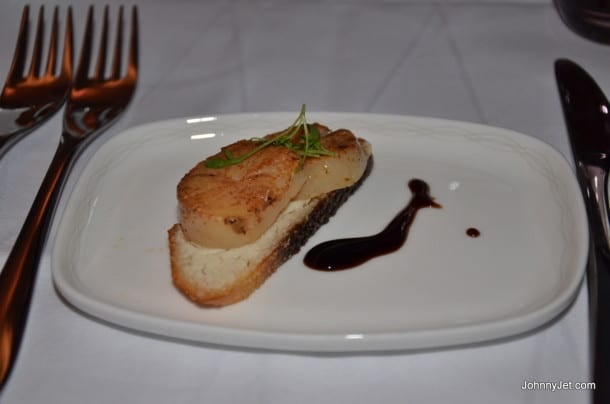 When I was handed the First class menu, I realized why our hosts were putting us up at The Langham London, one of London's top hotels. It's because British Airways has teamed up with that hotel's chefs to create a scrumptious First and Business class menu that includes dishes like filet of beef with parsley crust. First class passengers can order the Langham's five-course tasting menu, or just à la carte.
And since The Langham London is known as the birthplace of afternoon tea (they've been serving it since 1865), British Airways is also offering a range of sandwiches, artisanal pastries, warm homemade scones and a variety of treats that you can find at the hotel's Palm Court.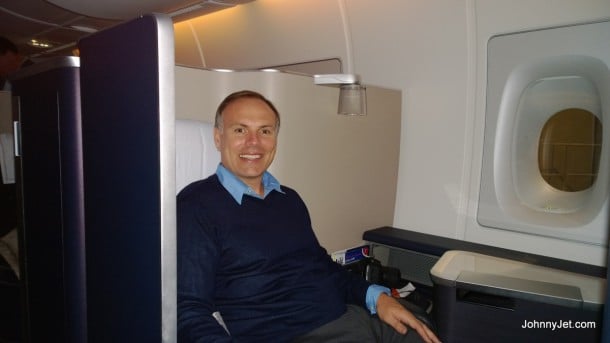 Obviously, I didn't get to experience all four classes of service but I plan to soon. It's also difficult to turndown a First class ticket. I can fly economy anytime, but it's not every day that you get to see what's it like on the other side of the curtain. So here's what it's like to fly up front on "The Red Carpet Route," where the walkup fare is a whopping $21,000 roundtrip. Related: Luxurious Tom Bradley International Terminal Opens at LAX