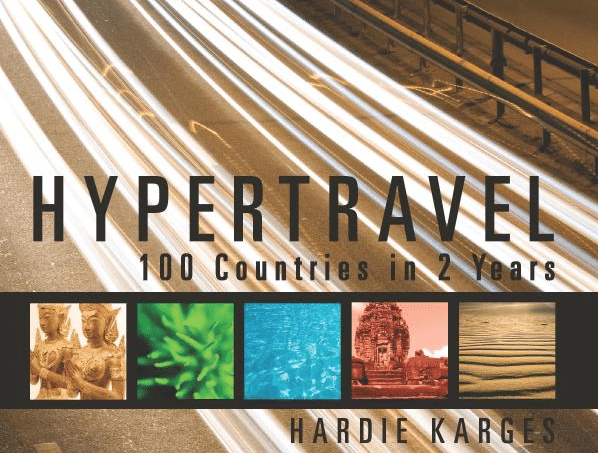 JRR Tolkien once wrote, "Not all those who wander are lost". This idea is embodied in Hardie Karges's book, Hypertravel.
It's not a traditional travel book or guide. Hypertravel is more of a memoir, one man's experience as he visits multiple countries across the globe, in about two years.  If you like travel blogs you might enjoy Hypertravel, as it is very blog-esq in style and very much a personal reflection on travel.
For excerpts, author bio, and more, click on the link below.
http://www.amazon.com/Hypertravel-100-Countries-2-Years/dp/1467919284