If you've ever thought about trying Blue Apron before, now's the time. Order your first week and get  3 FREE MEALS! Just click here … and enjoy!
Life before our new baby Jack was hectic already with constant travel and now it's a new level of hectic … but we couldn't be happier about it and the joy he brings to our lives. Everyone told us to get ready for a big change but how is it possible that we barely have time to get out of the house for groceries? So now, more than ever, I can appreciate services that save us time, make life easier and help us stay healthy, all while enjoying time together with a home-cooked meal.
I recently came across Blue Apron, the delivery service that sends you farm-fresh ingredients in the exact proportions you need to make a meal. How genius. One thing we can't stand is wasting food but with Blue Apron, you only get the amount you need to make the meal. Even when Natalie and I are able to travel more, we are home for such a short amount of time, it's hard to keep perishable ingredients fresh in the refrigerator. This service definitely seems worth it and here's why.
Benefits of Blue Apron
No grocery runs, just open your door
You can save time by not having to make that extra trip out to the grocery store; farm-fresh ingredients are delivered right to your doorstep. This leaves us with more time to enjoy time with Jack and also gives us more quality time together, as a couple.
Quick meal preparation
All meals Blue Apron sends can be prepared in 40 minutes or less and have between 500-700 calories per person.
Fresh ingredients
Even if you aren't home, the refrigerated boxes that Blue Apron delivers are packed with ice packs and insulated liners to ensure your ingredients will stay fresh for the full delivery day. They also have a freshness guarantee if by chance an ingredient isn't how you would like it.
Exposure to new recipes
Each box of ingredients comes with a step-by-step recipe to guide you in preparing a meal. Recipes are for experienced cooks as well as beginners.
No more wasting food
Since Blue Apron delivers just the amount of food you'll need for your recipe and number of people, there's no food wasted.
Food sourced from family-run farms
Blue Apron works with hundreds of family-run farms and artisans to source their ingredients.
Great selection of meals
Blue Apron chooses meals based on what's in season and offers a large selection of recipes. They are always adding new dishes to their menu every week.
Wine pairings
They even have an option to get wine that pairs perfectly with your meal, which alleviates the need to worry about picking the right bottle of wine.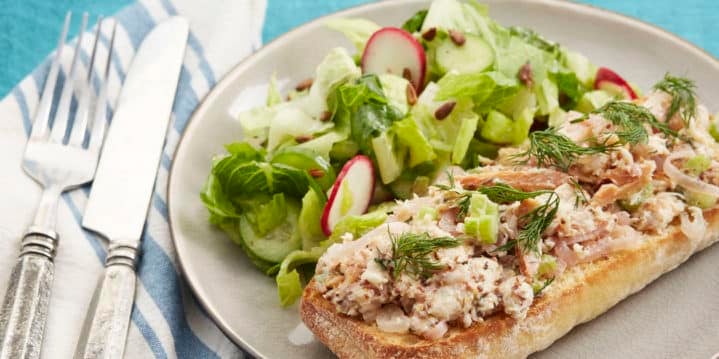 Pricing Details
Blue Apron offers two different types of plans to fit your lifestyle – the Two-Person Plan or the Family Plan.
The Two-Person Plan will send you a delivery once a week, each with three meals for two. Each week, the culinary team creates six new recipes for this plan, and you will be sent a curated menu of three recipes based on your dietary preferences. The price for this plan is $9.99 per person per meal. So that will be a weekly total of $59.93 (shipping is free).
The Family Plan will feed a family of four and with this plan you can opt to receive one or two deliveries per week, each delivery consisting of two meals to be served family-style.The price for this plan is $8.74 per person per meal. So, for example, ordering two recipes per week that serve four would be a weekly total of $69.92.
Blue Apron ships to most of the country, shipping is always free and you can cancel at any time. Check out more on Blue Apron at blueapron.com. Want to try it for yourself? Purchase one week and you'll get a discount of 3 free meals on your first purchase. Simply click here to receive the discount!
This is a sponsored post but all opinions expressed within are my own.
Save