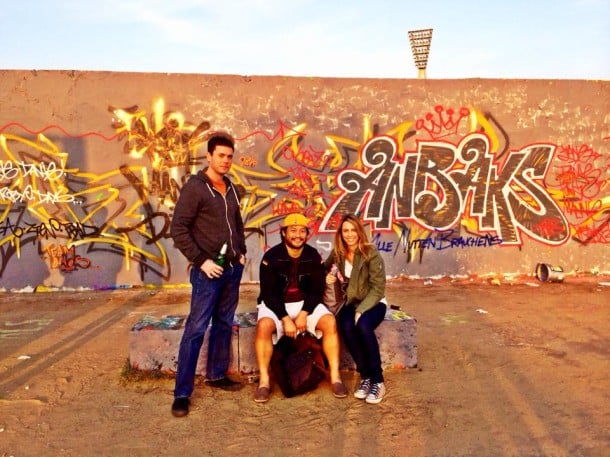 This is the second part in Melissa Curtin's series on travel surprises in Europe. Last week, it was Copenhagen. Next up in the series, next week: Prague!
There are so many things you don't think about before you embark on a trip—especially things that you take for granted in the good 'ol USA. Some of the surprises I list below are really cautionary tales that I wish someone had either told me or that I that I wish I'd thought about before I left. Other surprises listed are part of an attempt to share with you some of the travel experiences I didn't expect, and that you too may want to experience. Life enriches us with surprises, but sometimes it's good to try to read ahead and attempt some travel planning!
1. Berlin's food is spectacular. We stayed in this hip Brooklyn-like area called Prenzlauerberg where every imaginable restaurant can be found. Our memorable meals included homemade Italian pasta, Turkish, Indonesian, Indian, currywurst, huge slices of cake and pie at Mr. Minsch, and unique German food medleys we don't have in LA. I credit the food excellence to the diverse range of quality and knowledgeable people making the food—like the real Turkish man, the real Italian man, etc. For a fun night out, head to the packed White Trash Fast Food, which had incredible live music and mind-bending drinks. I only wish I'd had more time to try the endless restaurants that were near this place.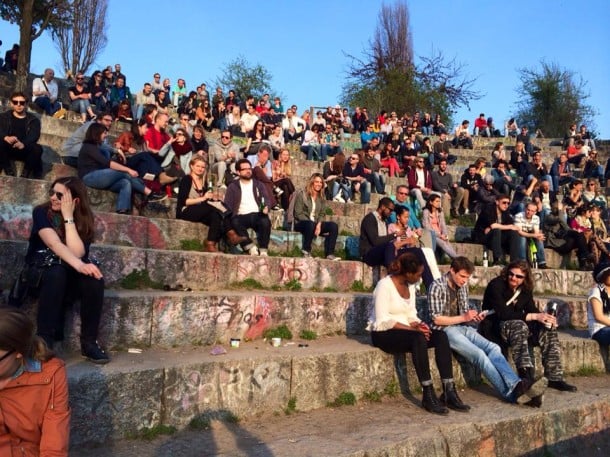 2. Do explore the graffiti all over the city, and make sure to visit the market at Mauerpark on Sunday to get an authentic Berlin experience. Thousands of people hang out, listen to live music and walk around this massive market full of cool finds. There's also more graffiti to view and live entertainment, like some crazy fire-eating performers. Part of the Berlin Wall is also here. It's a chance to sample numerous food bites, as well as pick up some neat souvenirs like edgy tees, Lego belts, necklaces, and jean purses.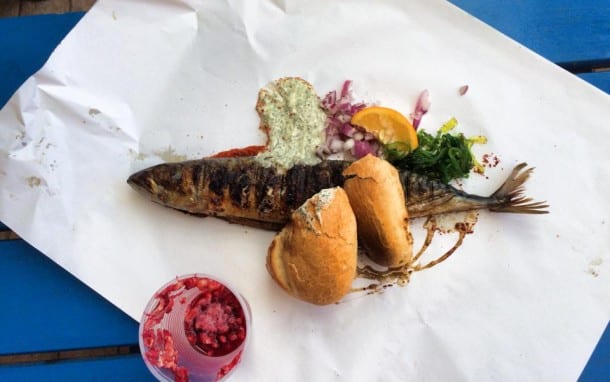 We loved the fish being grilled right in front of our eyes, the cheese and onion wiener strudel, the fresh squeezed orange and pomegranate juice, the long pastry-dough filled with spinach and cheese called Börek, and waffles dipped in chocolate on a stick.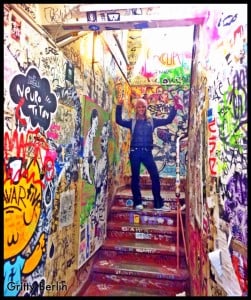 3. Berlin clubs are not fancy, but dark and gritty. You dress down. No pretension or you won't get in. Most clubs are hardcore, with concrete walls, people hooking up in little side-cubicles, blaring heart-stomping music, pulsating lights, and to me, a quite scary experience! We went out at midnight one night and waited in line for several hours to get into the hottest underground techno club called Berghain, but you mustn't talk in line or use your cell, or even look too cool by not being too pretty or fancy. Then, you may have a chance to get in and see what Berlin youth is all about. The clubs are intense. Many start at 3 am and go until Monday morning.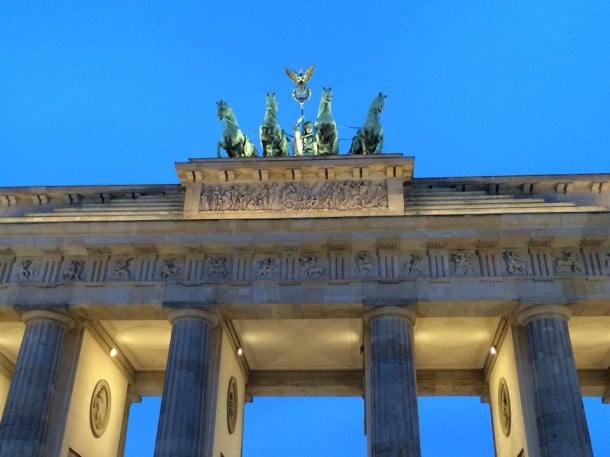 4. Besides all the major tourist sites in Berlin recounting the terrible atrocities the Jews endured, there are also numerous small plaques and historical boards around the city commemorating the Jews and sharing their personal stories. I found it touching and heart-wrenching to learn about the horrible crimes committed against the Jews, like how their shops were shut down, how they were dragged out of their homes in the night and tortured at nearby cells (early concentration camps), as well as what became of their homes and offices. As you meander the city, you'll learn the tales of the past. 
5. The Holocaust Memorial in the center of Berlin consists of slanting ground and hundreds of uneven massive concrete blocks in different sizes. The Memorial to the Murdered Jews of Europe honors and remembers up to six million Jewish victims of the Holocaust. Since I lived in DC for many years and often frequented the Vietnams Veteran Memorial and the Korean War Memorial, I found it shocking that women were posing sexily on top of the large concrete blocks at this monument, that kids were jumping from one concrete block to another, and that many were standing on top of the blocks to take photos. I felt like it was sacrilegious. It was a gray, cold and eerie day when I was there.