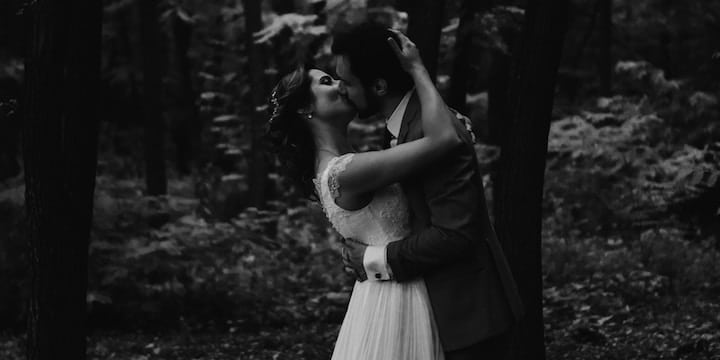 Thinking of getting married overseas? According to a new study from Allianz, more than a third (37.2%) of Americans find the choice to have a destination wedding selfish.
So what's that mean? First, Allianz determined what those surveyed qualified as a "destination wedding." About a quarter (24%) defined it as one 100+ miles from the couple's home, while 13.8% said it must be 200+ miles. Nearly half (45.6%) insisted a destination wedding requires a plane ride, and another 16.5% said it must be in a foreign country (relative to the couple's home).
Independent of their definitions of the term, nearly half (42.4%) of the people surveyed indicated that if invited to a destination wedding, they might not attend due to the associated travel costs. Another 28.7% believed that the cost of travel would affect their decision to attend the wedding while also noting that they would be willing to spend more than usual to see a friend or family member get married. The rest said either that their decision to attend would not be determined by cost (19.5%) or that they would budget and limit spending in order to ensure they could attend (9.4%).
As for gifts, 66% said that the bride and groom should not expect a gift from guests beyond the cost of their of their travel.
"Weddings can be expensive occasions, for both the guests and the couple. Our survey indicates that Americans are hesitant about attending these destination affairs, though willing to spend more to celebrate their close friends and family," said Daniel Durazo, director of communications at Allianz Global Assistance USA. "Traveling for a wedding, bachelor or bachelorette party can be stressful, so it's a great idea to protect your investment with a travel insurance policy in case of the unexpected, like delayed or lost baggage, flight delays or cancellations, illness and other covered events."
Disclaimer: Johnny Jet works as an ambassador for Allianz Global Assistance (AGA Service Company) and receives financial compensation.
---
For more information about Allianz Global, visit AllianzTravelInsurance.com.