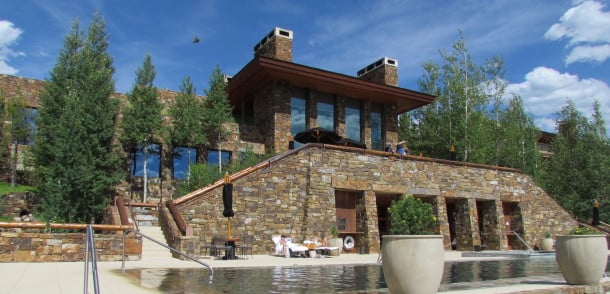 Aman Resorts have a strong following among wealthy and discerning clientele. Their devotees are so passionate that they know the precise number of the 28 properties they have visited. Fellow aficionados will ask you, "What is your number?" as if it were a secret handshake. They'll then announce their own number almost as a competitive sport. (My number is two but I hope to increase it.)
Aman guests self-describe themselves as Amanjunkies—so what is it about these properties that has created such a loyal and dedicated following among usually demanding guests? I had to discover for myself. So, I endured the hardship and visited Amanyara, in Turks and Caicos, and Amangani, in Wyoming's Grand Tetons, to investigate what's so alluring about Aman Resorts. Here, in six points, is what I found: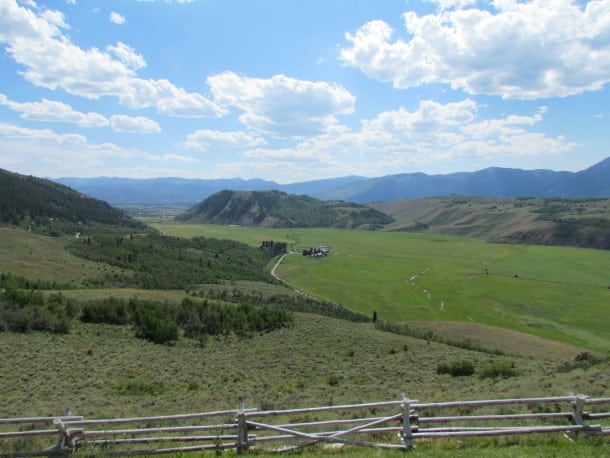 1. The properties are built in harmony with the landscape
Each resort is unique but not necessarily centrally located. An Aman resort may be tucked away to maximize privacy or to ensure the perfect natural vantage point. Each property is either in a distinct setting or its vistas are specially curated.
The Turks and Caicos property Amanyara has its own secluded beach. It's 20 minutes from the airport via the scenic route and 10 minutes by the backroads. An early morning departure from New York means you're on the beach by 1 pm. And somehow, the planes coming in and out provide zero disruption to the resort's guests despite it being near the airport. Aman has magically even been able to eliminate overhead aircraft noise.
The panoramic landscape of the Tetons behind the Amangani in Jackson Hole, Wyoming, looks like a postcard. Hawks swoop and elk with resplendent antlers romp in the fields as if they were in their own playground.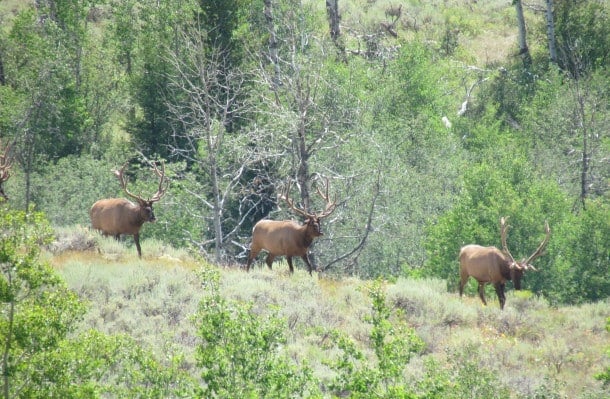 2. There are a limited number of guests
Aman properties are exclusive and intimate without being isolating. This ensures guests a high level of privacy—especially for celebrity clients. Guests don't need to rise early to reserve a chaise. A lounge chair is always awaiting your arrival at the beach or pool.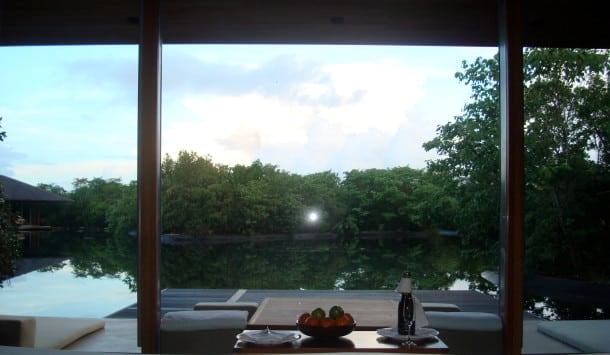 3. Large and spacious rooms are the standard
It's the sheer simplicity of the room that is transformative at Aman. Even the "entry level" rooms with spacious bathrooms are far from basic. It's impossible not to relax in this tranquil setting.
4. The hotel anticipates your needs
There may be properties in select countries that have this echelon of service. There is, however, no other collection of resorts that offers this level of consistency globally. The staff-to-guest ratio varies by property but averages about three staff to every one guest. This enables the staff to provide very, extremely personalized service. As a solo traveler, I was shocked when the Amanyara General Manager asked me to join him for dinner as his guest.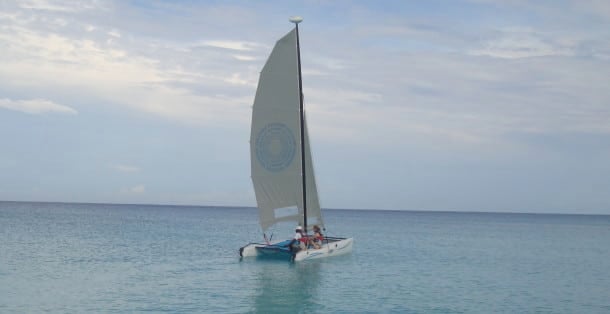 It's the unexpected touches that distinguish Aman properties. When I visited Amanyara, a drink was delivered to my room moments after I arrived. The water sports, an informal cocktail party to meet other guests, a minibar minus alcohol, an in-house screening room with an Apple TV with of course fresh-popped popcorn for rainy days—all were included. Little snacks including mini-milkshakes to ward off the heat were brought beachside throughout the day. The perspiration was even wiped off my sunglasses. A staff member stood on the beach with a scented towel as I stepped off a Hobie Cat. And there was no need to worry that I didn't know how to sail since an instructor accompanied me gratis.
A friend I met there was starving as we drove to Amangani from the airport. No problem. The driver had a menu. We made our selection, he called in the order and our perfectly prepared meal awaited our arrival. A BMW was available to use at no charge to drive to Idaho for its famous huckleberry shake.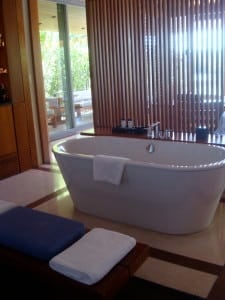 5. The pricing ensures exclusivity
The big caveat with the properties is that this level of service does not come cheap. The room rates are costly and the cost of food, off-premise transfers and excursions are notoriously expensive. The pricing is a common remark on TripAdvisor reviews. Some properties offer rates that include food at certain times of the year, which helps overcome this issue. Aman properties, however, are for people who want to be pampered and not bargain-hunters. Aman has plenty of repeat customers who are willing to pay dearly for this degree of indulgence.
6. Special unexpected touches are the norm
The experience is simple and clean. Each property has its own special touches that are unique to the property. At Amanyara, flip-flops were in my room, as were full-size individual sunscreen and after-sun products at the beach. Both properties I visited had signature bags that matched the destination for my use during and after my stay. At Amanyara, it was the perfect packable beach bag, and at Amangani, it was a backpack for hikes. Aman makes it easy to bring carry-on luggage for a long weekend.
A luggage tag is affixed to your suitcase upon departure like Paddington Bear to ensure the luggage's safe arrival at its destination and your return visit to another Aman Resort. These are highly coveted status symbols among fellow in-the-know junkies.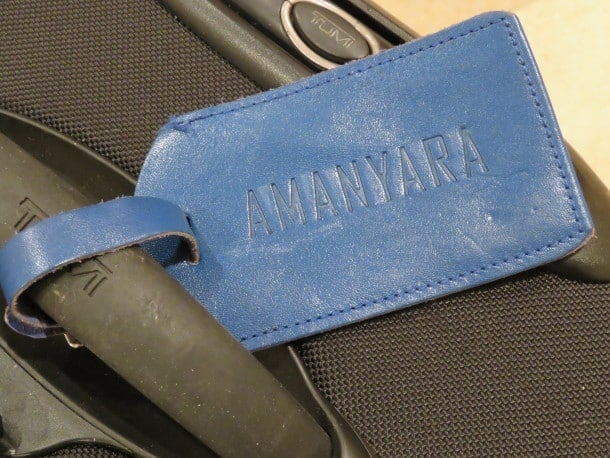 The problem with visiting an Aman Resort is that the bar has been forever raised. Hence why so many travelers become "Amanjunkies" returning again and again to stay at other Aman Resorts.