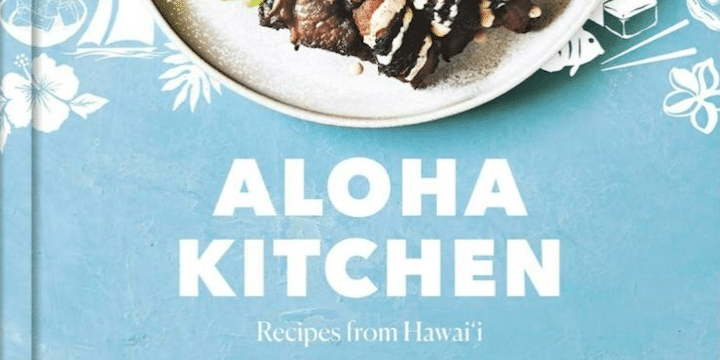 If you asked my wife what my favorite place to go on vacation with my family is, she'd answer…Hawaii! I love Hawaii, and I've been fortunate to have been dozens of times (here's how to spend a perfect morning in Waikiki). I love the Hawaiian way of life, hospitality, views, weather, smells, history—and of course food.
When I'm not in Hawaii I miss all these things, so I was thrilled when I found "Aloha Kitchen: Recipes from Hawai'i," a beautiful Hawaiian cookbook named one of the best cookbooks of the year by NPR and Library Journal. This book, from Maui native and food blogger Alana Kysar, includes 85 "fresh and sunny recipes. Per Amazon, it "reflects the major cultures that have influenced local Hawaiʻi food over time: native Hawaiian, Chinese, Japanese, Portuguese, Korean, Filipino, and Western."
Nothing can replace the real thing, so if you haven't been to Hawaii, I hope you soon get the chance. In the meantime, this Hawaiian cookbook might be the next best thing.

"Aloha Kitchen: Recipes from Hawai'i" ($18.89 on Amazon)
Here's the book's description direct from Amazon:
"In Aloha Kitchen, Alana Kysar takes you into the homes, restaurants, and farms of Hawaiʻi, exploring the cultural and agricultural influences that have made dishes like plate lunch and poke crave-worthy culinary sensations with locals and mainlanders alike. Interweaving regional history, local knowledge, and the aloha spirit, Kysar introduces local Hawaiʻi staples like saimin, loco moco, shave ice, and shoyu chicken, tracing their geographic origin and history on the islands. As a Maui native, Kysar's roots inform deep insights on Hawaiʻi's multiethnic culture and food history. In Aloha Kitchen, she shares recipes that Hawaiʻi locals have made their own, blending cultural influences to arrive at the rich tradition of local Hawaiʻi cuisine. With transporting photography, accessible recipes, and engaging writing, Kysar paints an intimate and enlightening portrait of Hawaiʻi and its cultural heritage."