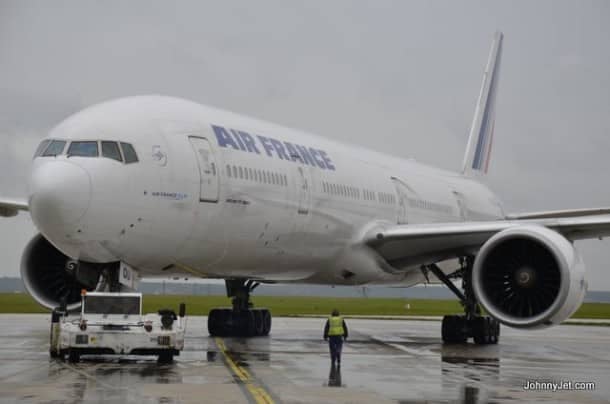 Today Air France and KLM Royal Dutch Airlines are operating their first inflight connectivity flights with Wi-Fi on board. The new service allows customers to remain connected by being able to send text messages and e-mails and surf the internet during their flight. They also offer a specially designed inflight website where they offer a broad range of free and up to date services including live television news and sports channels, relevant airline and destination information.
Online Access In partnership with Panasonic Avionics, Air France and KLM will conduct a trial phase throughout the rest of 2013 on two Boeing 777-300s. During that time, customers can connect to the internet using their Wi-Fi enabled smartphones, laptops or tablets at a fixed rate and use their mobile phones for text messages or email, no matter what travel class they are in. The two Wi-Fi equipped aircraft will operate on several long-haul destinations during the trial.
Fares During the pilot phase we will offer hourly and full-flight fees: EUR 10.95 per hour or EUR 19.95 for the full flight, applicable for all classes. Travelers can pay for their internet access by credit card. Mobile phone usage (for text and data) will be billed to the phone users according to their own roaming agreements. Access to the inflight website will be free of charge.
Wireless service — whether the on-board portal or satellite internet — will commence once the flight has reached 20,000 feet.
The two connected long-haul flights are:
Air France flight AF012 to New York leaves Paris-Charles de Gaulle at 10.35, arrives at New York- JFK at 12.35
KLM flight KL757 to Panama leaves Amsterdam-Schiphol at 13.05, arrives in Panama at 16.50.