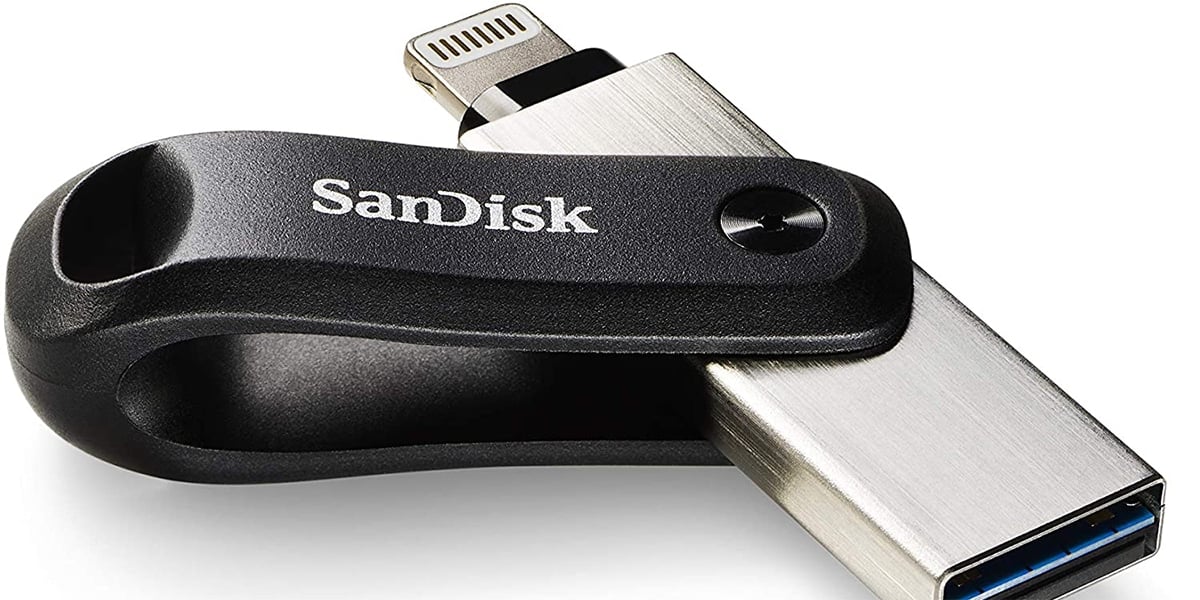 This post contains references to products from one or more of our advertisers. We may receive compensation when you click on links to those products. For an explanation of our Advertising Disclosure, visit this page.
My sister and countless others I know seem to always have their iPhones at or near capacity, so much so that they can't take another photo. My sister's phone is almost always so full that on at least one occasion, she has asked a celebrity on her flight if she could use their phone to take their pic and if they could send it to her!
Well, there's a simple solution for those who feel they aren't that tech savvy, are always on the go or don't want to bring their laptop on vacations. The SanDisk iXpand Flash Drive Go for iPhone and iPad (currently on sale) comes in different sizes (64GB, 128GB, 256GB) and is the same size as a thumb drive or a stick of lip balm.
All you have to do is stick the flash drive into your phone charger port and it will back up all your photos and videos. It's also password protected, which makes it safer and a great solution for leisure travelers who don't want to lug their expensive, bulky and heavy laptop computers.
Prices range from $39.99 – $64.99. Buy it here on Amazon.