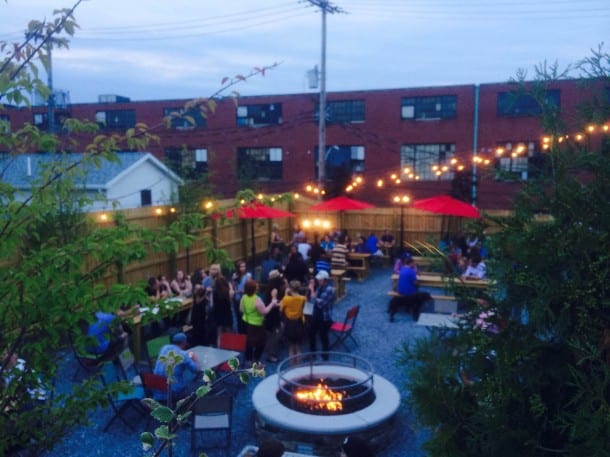 If you thought you knew the Buffalo/Niagara Falls area, well think again. New York state's second largest metropolitan area has been undergoing somewhat of a renaissance that's given it a new urban vibe in both its downtown core and throughout its system of outdoor parks and growing-in-stature art galleries. Plus, 3.1 million Canadians cross the border each year to shop, dine and visit Buffalo's attractions. Let's explore seven things that you probably did not know about Buffalo!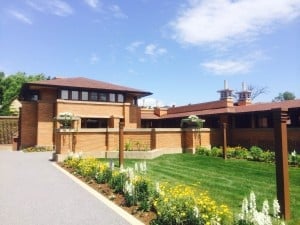 1. Frank Lloyd Wright's Martin House Complex
This former estate, now museum, is one of the city's most popular attractions. It draws architecture and history buffs from around the world to study one of Wright's design masterpieces, a prime example of Prairie House architecture with its rectangular lines and shapes, low roof and lines of windows. It was a residence for many years before falling into disrepair. Later refurbished, it's now on display for design aficionados to tour and study the angles, styles and thought processes of one of the world's most celebrated architects. The house is now on the National Register of Historic Places.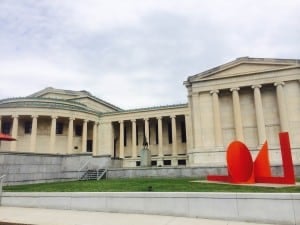 2. Albright-Knox Art Gallery
This contemporary art museum is a complete surprise. The depth of its collection and eclectic work on display could have you exploring it for hours. Luckily, there's an upscale cafe in the garden courtyard and a quick-serve cafe on the patio if you end up spending more time than you thought here.
Even if modern art isn't your thing, there are plenty of pieces you'll recognize including work by Vincent Van Gogh, Frida Kahlo, Salvador Dali, and Andy Warhol.
Not everyone can fully understand and appreciate some pieces of art, but there are lounge chairs for visitors to take a moment to ponder as they wish. That's not something you see in many museums. This is one that may require some extra thought. Even the entrance way to the museum has unique art sculptures, such as this gigantic piece composed of metallic canoes glued together in creative fashion.
Across the street from the Albright-Knox is another impressive art collection at the Burchfield Penney Art Center. Numerous traveling exhibitions appear here, but there's also a strong showing of art from western New York artists.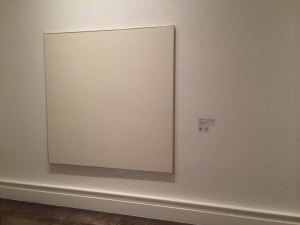 3. Public parks
Buffalo has numerous public parks spread across the city with gardens and farmer's markets often popping up throughout. The city's park system is the oldest coordinated system of parks in the country and was originally designed by Frederick Law Olmsted. As you're strolling past beautiful homes and the Niagara River, it's hard to believe the thriving downtown area is just a short drive away.
4. A resurgent downtown
Buffalo's downtown has seen a recent boom with dozens of new restaurants, bars, and cafes opening up. This resurgence is helping the area boost downtown residential living and grow the opportunity for meetings and events in the heart of town. Unlike many other cities, Buffalo has a large number of historic 19th and 20th century architecture. New businesses are restoring these older buildings and breathing new life into their glamorous facades. For those interested in exploring the well-known buildings downtown, Visit Buffalo Niagara puts on a regular walking tour. If you have a car, be sure to ask directions to the city's zoo, which is the third-largest in the country.
5. The culinary scene
Perhaps most surprising is the depth of variety that comes with dining in Buffalo. There are all kinds of international options that can be found around town. A large Burmese immigrant population lives in the area. After leaving Myanmar, they've settled in Buffalo where they regularly host festivals and prepare delicious South Asian cuisine. One unique venue for international cuisine is the West Side Bazaar, an opportunity for small businesses to get their feet on the ground for a low-cost of entry. Options include Burmese, Ethiopian, Japanese, South Sudanese, and Thai, among others. What's special about this place is that it allows budding businesses a chance at developing a presence in the community. More traditional restaurants and cafes in the Allentown neighborhood get most of the buzz around town for their Bohemian vibe and high-quality menu choices.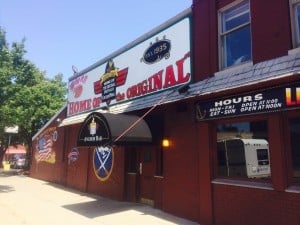 Of course, no visit to Buffalo would be complete without a stop at Anchor Bar, the original home of the Buffalo wing (actually a chicken wing, but named after the city). The story goes that bar owner Teressa Bellissimo was charged with rustling up a late-night snack for her son and his friends. All she had left were the wings of the chicken she would use for stock, but decided to deep fry them and add her secret sauce. Voila, Buffalo wings were born!
Anchor Bar doesn't only sell wings, but also other Buffalo favorites including the "beef on weck" sandwich, made with roast beef on a coarsely salted kummelweck roll. This is a western New York sandwich akin to Philadelphia's cheesesteak sandwich.
6. Nightlife
When the sun sets, there are plenty of bars and restaurants to light up the evening, especially considering Buffalo has as many as 100,000 college students during the academic year to keep things lively. One of the newest in Buffalo is Resurgence Brewery, which restored an old brewery into a hip bar and outdoor lounge.
Most popular are the craft beer flights that let visitors sample some of the homemade brews, like local Loganberry IPA or Sponge Candy Stout, before selecting their favorite. Light bar munchies are also on offer.
7. Niagara Falls
Niagara Falls State Park is only a 25-minute drive from downtown Buffalo and is perhaps the area's most visited attraction. The falls actually straddle the US-Canadian border, but many of the better views of the falls are from the US side. The number of international travelers will surely surprise you; it seems as if more than half are from elsewhere. It's in the top 25 most visited attractions in the United States by international travelers.
There's plenty to see and do within the park, from picnic areas to numerous angles from which to view the falls. Most people will make a beeline to the ticket counter for the Maid of the Mist boat excursion that takes you directly to the bottom of the falls. Don't worry, ponchos are included, but hold onto them for later as there are other places within the park where you can approach the falls and will get wet.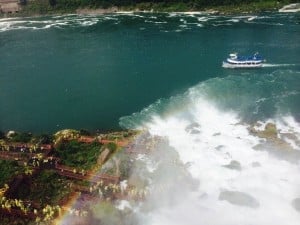 There are plenty of places to get unique views of the falls.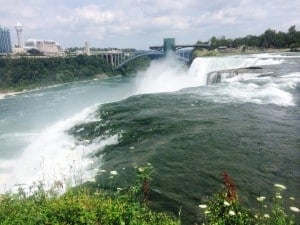 Plan extra time to take the walk to the Cave of the Winds excursion, which includes a series of walkways and boardwalks that essentially puts you at the base of the falls. Bring your camera, but be sure to have it tied to your arm.
Buffalo is a great destination for families, vacationing couples (even honeymooners!) and business travelers. With something for everyone and a resurgence of energy that's fueling its local economy, Buffalo—and Niagara Falls—should be on your bucket list. Don't let Canadian and overseas travelers have all the fun!