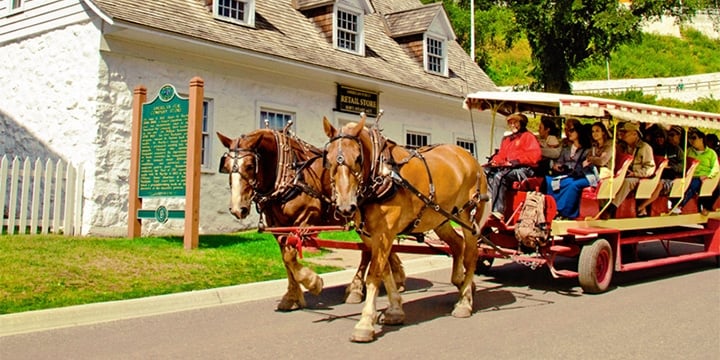 When you think of travel, you typically think of packing your bags and hopping on a plane. Once you land, cars and sometimes trains are probably the most common ways of getting around. But if you have a sense of adventure, there are so many more unique modes of transportation to try around the world. So forget the typical planes, trains and automobiles you're used to! On these Vantage Travel excursions, you'll experience something far more exciting.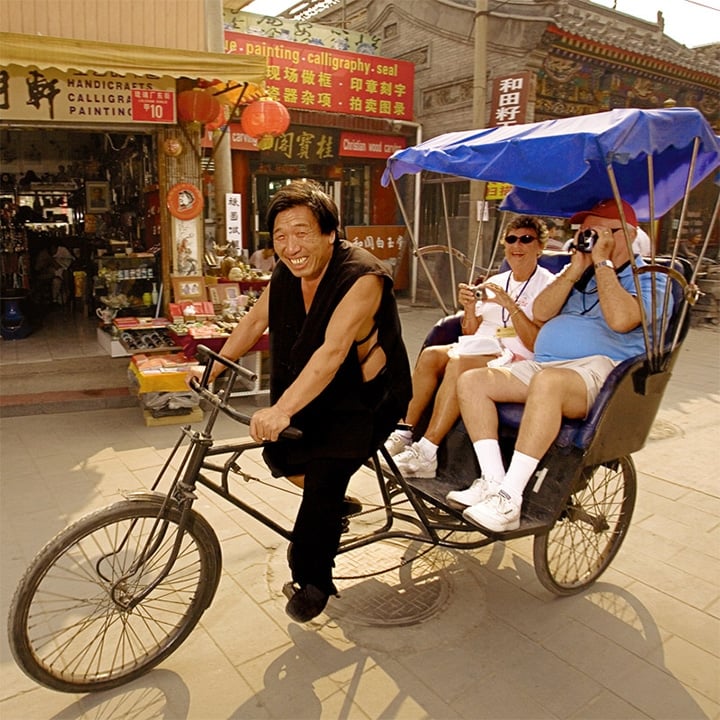 1. Around the World: The Ultimate Journey
On Vantage Travel's 'Around the World: The Ultimate Journey' trip, you'll have many exciting adventures as you travel from the U.S. to Indonesia, Singapore, Malaysia, Thailand, Dubai, South Africa, Kruger National Park, Argentina, Iguassu Falls, Brazil, Peru and Machu Picchu. This itinerary had 20 incredible Cultural Discoveries to share with guests. But one experience you won't soon forget is your trishaw ride in Singapore. This unique way of getting around gives passengers a unique perspective of Bugis Street, one of Singapore's most popular destinations for visitors.
2. The Douro: Portugal's River of Gold & Spain
If having authentic experiences when you travel is important to you, you'll love this idea! On Vantage Travel's 'The Douro: Portugal's River of Gold & Spain' itinerary, guests have the opportunity to take a ride in a wicker toboggan while in Madeira Portugal. This was once a common mode of transportation in the area and is a wonderful local experience to enjoy.
3. America's Great Lakes
America's Great Lakes trip is a small ship journey that will take passengers from Toronto to Niagara Falls, Cleveland, Detroit, Windsor, Lake Huron, Parry Sound, Manitoulin Island , Mackinac Island, Lake Michigan and Chicago. As you travel through Mackinac Island in Michigan, you'll have the chance to experience a horse-drawn carriage ride. A totally romantic excursion a deux or a fun family experience!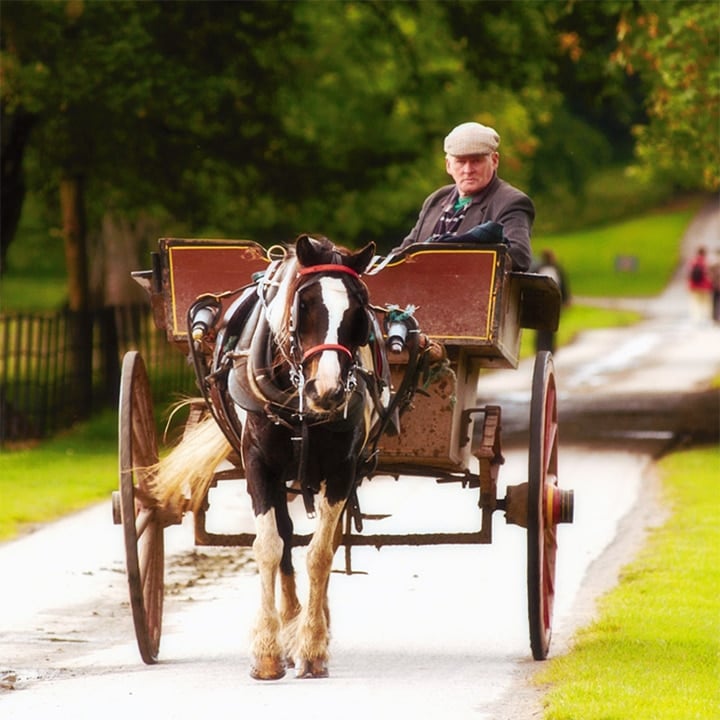 4. Ireland: A Deluxe Journey to the Emerald Isle
You know that Ireland's lush landscape is incredible no matter how you see it but on Vantage Travel's 13-day journey to Killarney, you'll get to take a jaunting car ride, a popular mode of transportation in 19th-century Ireland. A jaunting car (a two-wheeled carriage pulled by a single horse), will take travelers on a beautiful tour of the area to see things like the Iveragh Peninsula and Killarney National Park.
5. Timeless India: A Magical Adventure
India is full of new experiences, especially for first-time visitors. From the sights and sounds to the tastes and smells, India is a rich and unforgettable experience. Want to add another experience you'll never forget to the list? A rickshaw ride in the city of Udaipur will take you on a tour around one of the city's majestic palaces, all from the comfort of a rickshaw, accompanied by an expert guide.
6. Majestic Canadian Rockies by Train, Seaplane & Ferry
This itinerary takes passengers on a journey through Canada's Rocky Mountains, from Vancouver to Quesnal, Jasper National Park, Kelowna, Victoria and Seattle. On this trip, you'll enjoy train and ferry rides but perhaps best of all is the seaplane ride you'll take on day five of this eight-day trip. You'll board a seaplane in Vancouver and take a short but sweet flight to Victoria. We've got our fingers crossed for a whale sighting!
WIN A RIVER CRUISE
Ready to hop on a river cruise? You could win a free deluxe river cruise for you and a friend with a value of up to $10,000! You'll enjoy the rivers, culture and cuisine of Europe on an unforgettable trip. Click here for full sweepstakes details, terms and conditions. Good luck!
This is a sponsored post but all opinions expressed within are my own.