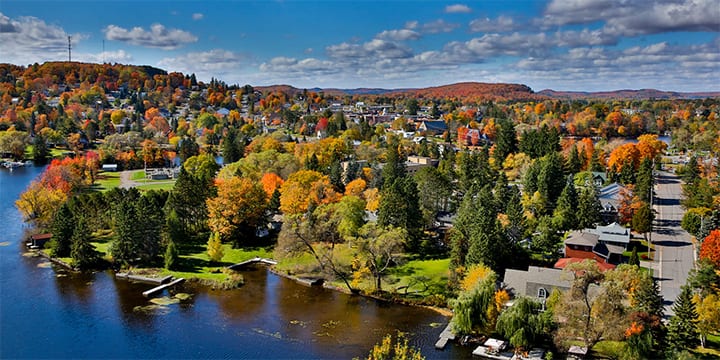 This article was written and produced in partnership with Marriott. All opinions expressed within are my own.
For travelers, 2020 is the year of the road trip. And if you're in Canada, there are plenty of places to explore where you can safely social distance and still get your travel fix. NOTE: While Canada's borders are currently closed to American travelers (with some exceptions), Canada and the U.S. review their border closure agreement every 30 days, so that could change.
I have lived most of my life in Ontario. I was born in Ottawa and growing up, I lived in many small, rural communities. I spent most of my adult life in Toronto, Canada's largest city, where I attended university and began my career. To say that Ontario is special to me is an understatement. So, if you're planning an Ontario road trip, either from Toronto or Ottawa, here are some stops to consider along the way.
ROAD TRIPS FROM TORONTO
The Niagara Region
About a 90-minute drive from Toronto is Canada's beautiful Niagara Region, which is most well-known for Niagara Falls and Niagara-on-the-Lake and for good reason: Neither will disappoint. Niagara-on-the-Lake is home to more than 40 wineries, which means visitors can expect gorgeous landscapes of vineyards and orchards. In the Old Town, you'll be charmed by the antique shops, boutiques and bistros. And your visit to this region won't be complete without popping into the historic Prince of Wales hotel for High Tea. Drive about 20 minutes from Niagara-on-the-Lake and you'll get to the world famous Niagara Falls. It's a huge tourist attraction to be sure, but whether you've never seen the falls in person before, are showing them to your kids for the first time, or visiting yourself for the umpteenth time, they will truly take your breath away.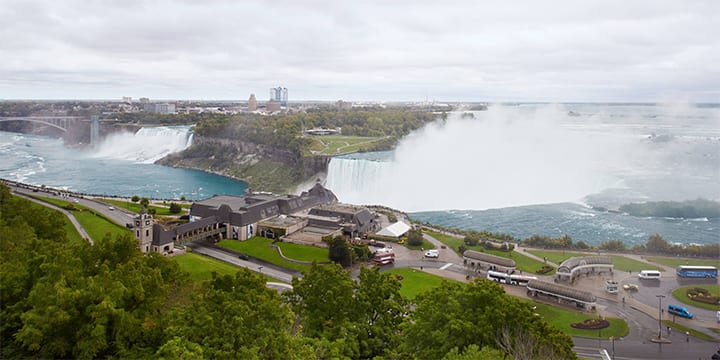 Where to stay:
When you're not taking in the breathtaking views of Niagara Falls, you might want to just hang out at the Niagara Falls Marriott Fallsview Hotel & Spa. Each room offers a beautiful view and on property is a casino, a spa and lots of dining options. Or how about room service with a sweeping view of one of the world's most spectacular waterfalls? NOTE: Certain hotel facilities and amenities may be closed due to COVID-19 so be sure to check in advance.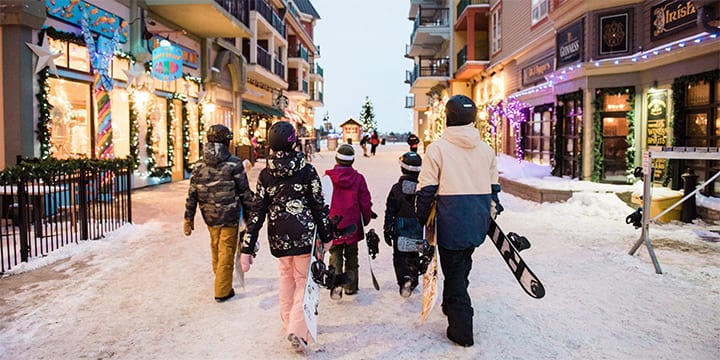 Blue Mountain
About a two and a half hour drive northwest from Toronto is Blue Mountain, a popular ski resort that makes you feel like you're much farther from the big city than you actually are. Blue Mountain is a beautiful spot – so beautiful, in fact, that for the past 10 years or so, my girlfriends and I have spent our annual Girls Weekend there, enjoying the scenery, the quaint restaurants and the boutique shopping. The drive up there during the fall months is spectacular, perfect for taking in the changing colors of the leaves. If you're not a skier, you can enjoy the golf course and the putting green and everyone, regardless of the time of year, will enjoy the Scandinave Spa, which, along with all the spa treatments you'd expect, also has outdoor Scandinavian baths, situated in a forest.
Where to stay:
The Westin Trillium House, Blue Mountain is situated in the heart of the action at Blue Mountain and is the perfect place to call home while you're visiting. It's right inside the pedestrians-only village so it's ideally situated near shopping and restaurants. Inside the rooms and suites, guests will find a kitchenette, a fireplace to warm up those chilly evenings and views of Georgian Bay or the Niagara Escarpment.
Ottawa
As I mentioned above, I was born in Ottawa, which makes Canada's capital city very special to me. It's the second largest city in Ontario so it makes sense that if you're looking for a road trip destination from Toronto then you might want to head four and a half hours east to Ottawa. Just as you might expect from a capital city, it's home to a number of museums and galleries showcasing the nation's history. Some must-visits include the National Gallery of Canada, which presents the country's national art collection and the Canadian Museum of History. ByWard Market is one of the largest and oldest public markets in Canada and the number one attraction in Ottawa, bringing together locals and tourists. There, you'll find food stalls and shops selling Canadian favorites like cheeses, maple syrups and, of course, Beaver Tails. Once your stomach is satiated, enjoy the street art, crafts and clothing by local artisans and the vibrant nightlife that comes alive after dark.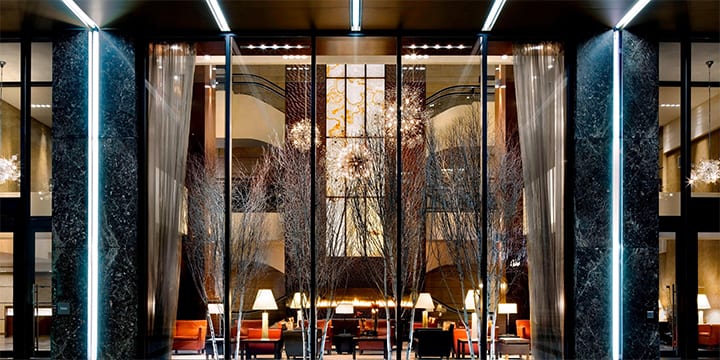 Where to stay:
The Westin Ottawa is a modern property, located in the city's business district, across from the famed Rideau Canal (designated a UNESCO World Heritage Site). It's also near to the Canadian Children's Museum and the Canada Science and Technology Museum. Want to explore the city by bike? You can rent a BMW bicycle for up to 4 hours for $10 and the proceeds benefit Ottawa's local children's hospital. When you're not exploring the city, you'll enjoy the hotel's amenities including an indoor saltwater pool. The Shore Club, the hotel restaurant, is a surf and turf steakhouse that's popular with locals as well as visitors. When you're ready to call it a night, you'll sleep well in Westin's signature Heavenly Bed.
ROAD TRIPS FROM OTTAWA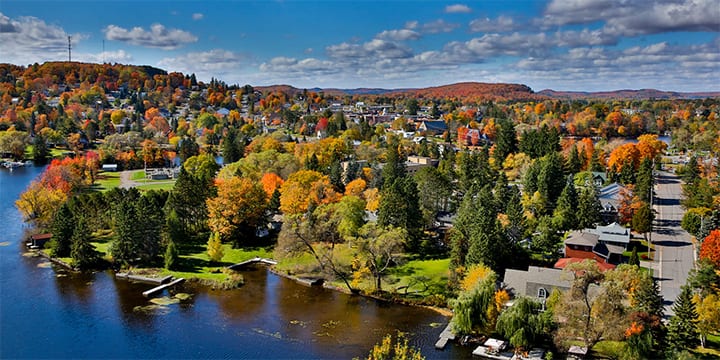 Muskoka
About a five-hour drive west from Ottawa is the Township of Muskoka Lakes, Canada's cottage country playground. The area is home to 80 lakes but the three big ones are Muskoka, Rosseau and Joseph. If you're looking for a getaway that brings you back to nature, then the Muskoka region won't disappoint. Besides all the natural beauty (think preserved parks and beaches with pristine waters), visitors will also enjoy lots of local culture, events and festivals. Depending on when you go, you can attend the Bala Cranberry Festival, the Port Carling Winterfest or visit the Muskoka Lakes Museum, which provides a glimpse into the lives of early settlers.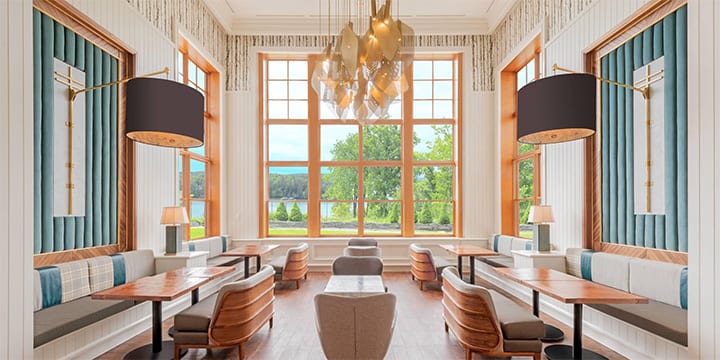 Where to stay:
The JW Marriott Rosseau Muskoka Resort & Spa is a luxury hotel situated on a granite bluff overlooking beautiful Lake Rosseau. With direct access to the lake, guests can swim, kayak, canoe or take a stand-up paddleboard out on to the lake's waters. The hotel's rooms and suites offer cottage chic accommodations and you're sure to love the fireplace, perfect for keeping cozy when the sun goes down and the night air gets chilly. With a spa and lots of dining options on property, you'll have everything you need close at hand. But when you want to get out, the village of Port Carling is just a 15-minute drive away for shopping, dining and local flavor.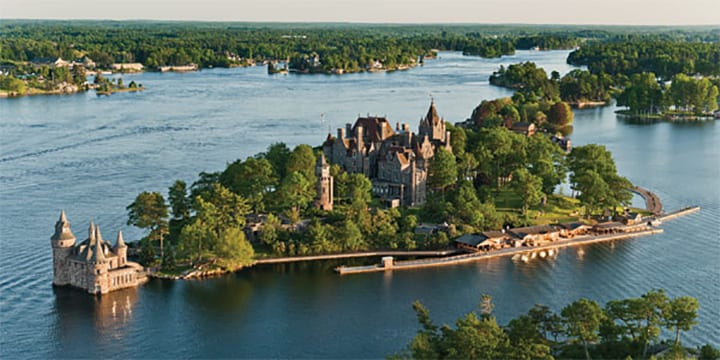 1000 Islands
Drive about two hours from Ottawa and you'll find yourself in the outdoor paradise of the 1000 Islands. It's situated on the border between New York and Ontario and is an archipelago that's actually comprised of 1,864 scattered islands. This stunning destination will take your breath away with its incredible views and there are lots of boat tours to choose from to take it all in. Of course, there's lots of fishing, paddling, diving and swimming but you can also learn about the region's maritime heritage at the local museums, check out the real-life castles and lighthouses and enjoy a round of golf.
Where to stay:
Delta Hotels by Marriott Kingston Waterfront is located in downtown Kingston and when you're not out on the water exploring the islands, offers close proximity to lots of land attractions like Fort Henry, Kingston City Hall and Bellevue House, where Canada's first Prime Minister lived from 1848-1849. The hotel itself offers guests modern conveniences and the restaurant AquaTerra dishes up locally sourced foods, wine and craft beer. In fact, it has been honored as one of Canada's top 100 restaurants by OpenTable. The view of the marina (pictured above) is one you won't tire of quickly.
Toronto
Toronto was the place I called home for the longest part of my life and I can say it is well worth the four and a half hour drive from Ottawa. The city is vibrant and bustling, offering travelers everything they could possibly want, from rich culture and world-class theatre to one of the most diverse food scenes rivalling any other in the world. Toronto has lots of museums and markets to explore, it's home to the Toronto International Film Festival and one of my favorite places to spend a leisurely day is at the historic, pedestrians-only Distillery District, which has shopping, dining, adorable cafes and great galleries to explore. Shop along Mink Mile or head to trendy Queen Street West. And don't forget to take the kids to Ripley's Aquarium of Canada, located at the base of the CN Tower.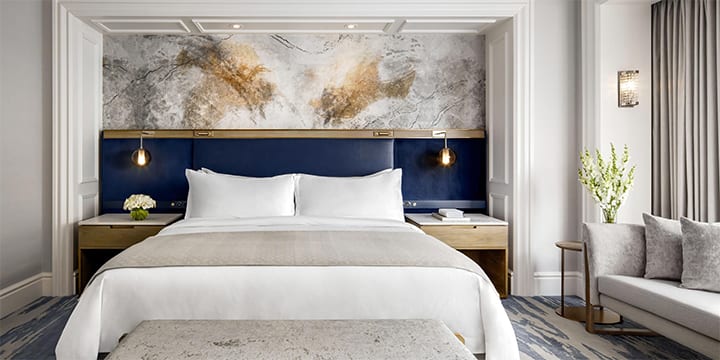 Where to stay:
The newly named St. Regis Toronto is located right in the heart of downtown Toronto, meaning it's perfectly situated within walking distance of all the best the city has to offer – from shopping and dining to theatre, museums and more. The hotels soars 65 stories above the city and the gorgeous interiors mean you may never want to leave. From the impressive lobby that greets you when you enter and the truly gorgeous guest rooms to the butler service, the spa and the infinity edge saltwater lap pool on the hotel's 31st floor, this hotel works overtime to give you a luxury experience in the heart of the province's capital.