As the largest city in New England after the Boston and Worcester metro areas, Providence, Rhode Island seems to fly under the radar giving way to its neighbor to the north. While nearby Newport is spectacular any time of year, don't give this edgy metropolis a pass just yet. In fact, GQ magazine just rated this city one of the coolest in America. Let's find out why:
1. College town
Home to Brown University, this youthful city brims with trendy bars, cafes and shops that cater to an international student demographic. As with any college town, cultural events boom here, from art exhibitions and guest lecturers to theater performances and carefully curated museums. It's also the state capital, which gives the downtown core an energy that just keeps going with business people, students and government staffers. The town-gown relationship between Brown and Providence is exceptional.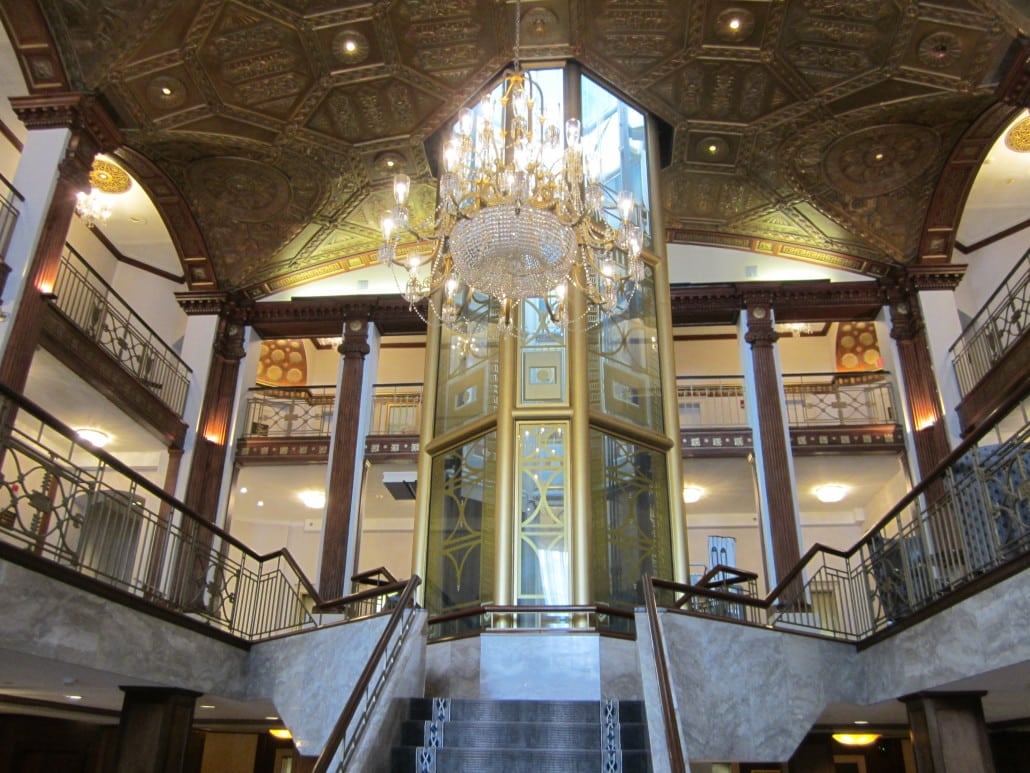 2. Hotels for every budget
Dominating the downtown skyline is the historic, but recently renovated, Providence Biltmore hotel, now a part of Hilton's Curio Collection of unique, historic properties. Its storied past includes welcoming dignitaries and celebrities, and it continues today to be a hive of activity for social functions and corporate events. The city's main convention center is down the street, and the hotel's downtown location puts it within blocks of shopping, dining and entertainment.
Trendsetters will find the Dean Hotel a few blocks away to be appealing for its bespoke décor and vintage artwork. Its academic theme and rooms of varying sizes (including some with bunk beds) mean that it can work for budget-focused guests or those with more money to spend. Other, downtown options include Courtyard by Marriott and Omni, among others.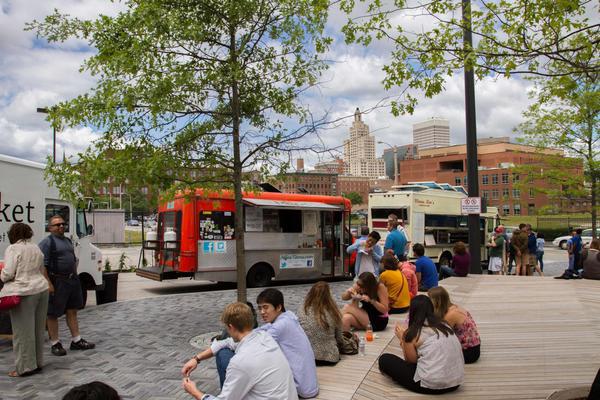 3. Dining galore
Like in most major cities, there is a plethora of dining options, but what sets Providence apart is that, for a city of its size, the sheer number of international eateries is impressive. For example, Vanuatu Coffee Roasters serves the Pacific island's aromatic coffee, and is the only US importer of the coffee bean. Ken's Ramen on Washington Street serves up piping hot bowls of Japanese ramen noodles with all the accoutrements. Rosalina serves Italian, Sura prepares Korean barbecue and Veggie Fun caters to the vegetarian crowd with its pan-Asian menu.
Tipplers will find solace in the Trinity Brewhouse, which is the largest brewery in the state. And for dessert, Providence is no stranger to the cupcake trend. Organic, homemade cupcakes are worth the wait in line at City Girl Cupcake. According to Travel + Leisure, Providence ranks highly among 35 domestic cities for its culinary scene, even bringing in the #1 score when it comes to pizza and burgers. Locals head to Greater Kennedy Plaza and Grant's Block to select from a wide variety of food trucks.
4. An artsy side
Providence has a definite artsy side, demonstrated by its numerous museums and outdoor sculptures. The RISD Museum (Rhode Island School of Design) is home to more than 91,000 objects of "international significance" and features artistic and design-focused appeal. Its gift shop is made up of a variety of items designed by the school's own students and teachers. At the Providence Performing Arts Center, everything from Broadway-style shows to orchestra concerts takes place in this 1928 grand dame that once served as a movie theater.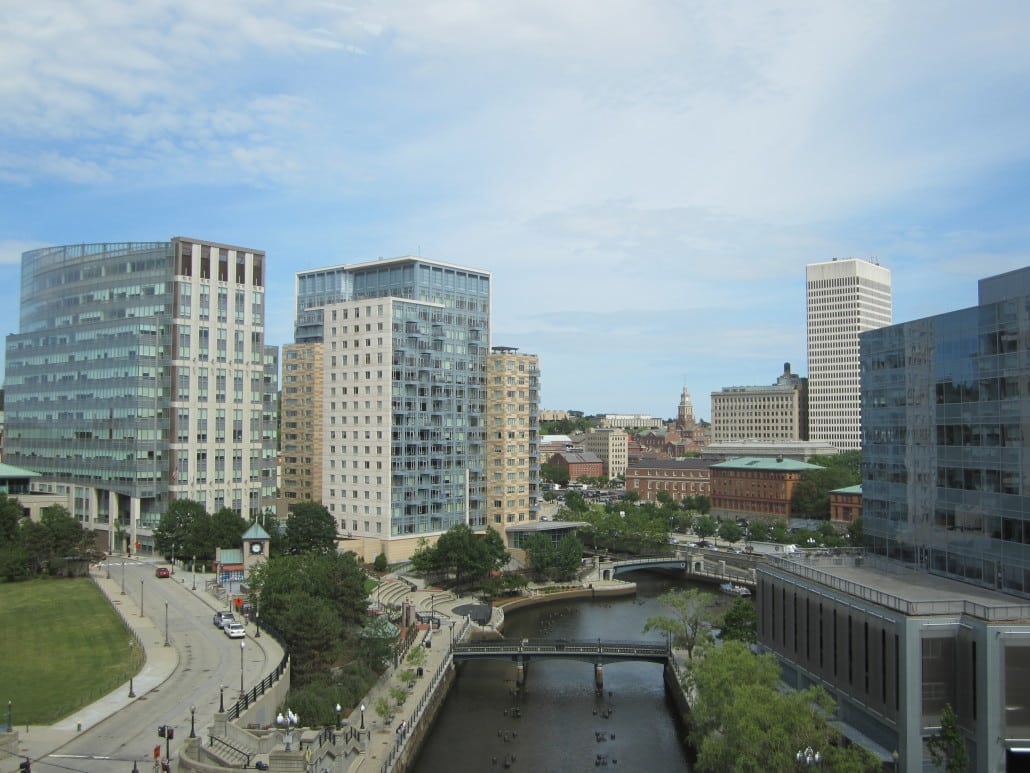 5. A growing downtown core
With an increasing number of downtown campuses for schools like Johnson & Wales, the Rhode Island School of Design and Brown University's School of Professional Studies, there's a growing demand for downtown living in Providence. When more people reside in the city center, there's a more lively business and dining scene. One is leading to the other, and everyone is the beneficiary in Providence these days.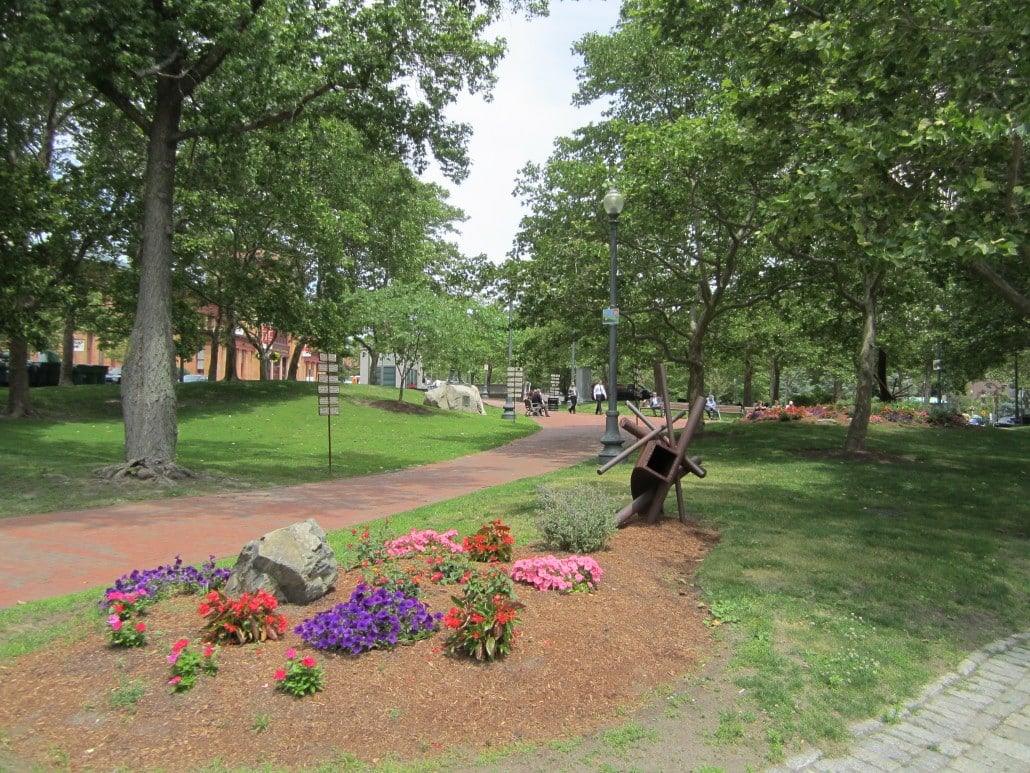 6. Public parks
In the city's heart, there are so many outdoor spaces for business folk and residents to enjoy. From the Greater Kennedy Plaza where numerous public events take place to Waterplace Park, which hosts waterfront concerts and events, locals are spending more time enjoying their city outdoors. Even the family-friendly outdoor ice skating rink in Greater Kennedy Plaza remains open year-round. The Roger Williams Park Zoo is great for curious kids, but Hasbro's Our Big Backyard area at the zoo is especially interesting. It features a nature and exploration area where kids can learn and play simultaneously. Those with smartphones should be sure to sync up to the 2.5-mile, phone-based tour of Providence landmarks that follows an easily-marked green-painted line on the sidewalk.
Providence: Opening up fast
When you sit in the shadows of Boston and New York, some may think it's hard to stand out. But Providence has done an exceptional job establishing itself as an artsy city center with plenty to see and throughout the year. Architectural Digest has even named Providence "America's Best Small City."
And the city is not just open to domestic tourists. Now that Condor Airlines has begun non-stop seasonal flights to Frankfurt, Germany, the entire region is rejiggering its signage and amenities to cater to a growing European audience interested in exploring every corner of charming New England.