This post contains references to products from one or more of our advertisers. We may receive compensation when you click on links to those products. For an explanation of our Advertising Disclosure, visit this page.
Have you ever wondered how some people constantly afford to travel to exotic places, but aren't millionaires or loaded with an endless supply of money? I know I sure have. Because I had lofty travel goals of my own, I researched and talked to many budget-conscious adventurers whose travel schedules were often more ambitious than their bank accounts.
I discovered a few things. For one, they don't have a job that requires their presence in an office. Two, they wisely strategize for cheap airfare, lodging, and budget like their life depends on it. I decided I could do that too and quit my full-time office job to become a consultant. I eventually picked up enough steady clients so I could quietly leave town for weeks at a time and fulfill my monthly travel dreams.
Bucket List Time
Of course, I started my monthly travel with many of the places I've always wanted to visit, including Alaska, Ireland, Australia, and New Zealand. I also made a return visit to Spain, since my first visit was only to the northern region. This time I saw Barcelona and Madrid.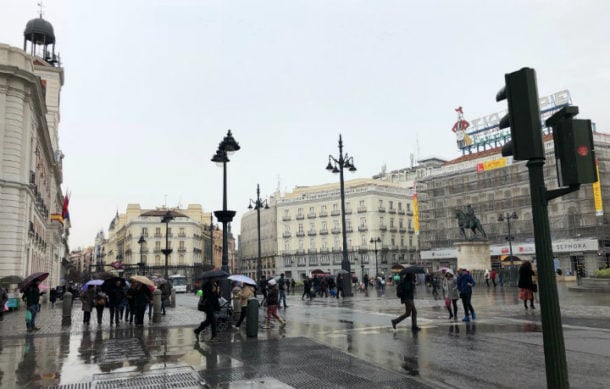 I also visited places closer to home, including Seattle, Whistler (for some unforgettable snowboarding), Montreal, Hawaii, New Orleans, New York City, and even a sleepy beach town in Northern California, called Mendocino. Monthly travel close to home is still traveling.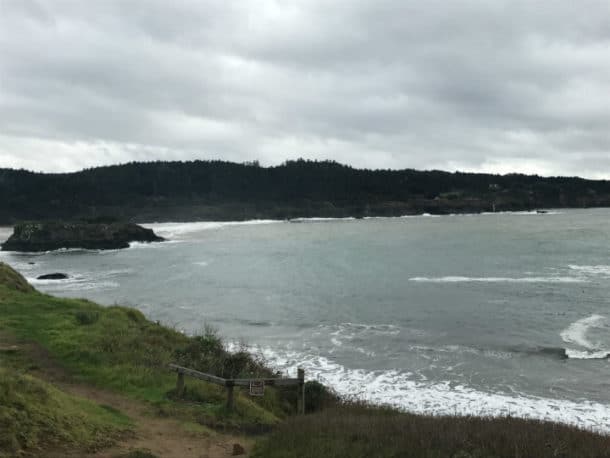 My Travel Philosophy
I quickly learned that traveling on a tight budget requires some simple shifts in the way you spend (emphasis on simple, not easy). In a nutshell, my budget monthly travel philosophy is to splurge on activities I love and cut ruthlessly everywhere else! This, coupled with my Chase Sapphire Reserve® points helped me to travel consistently without going broke. These were the five ways I did it.
1. I Signed Up For a Travel Rewards Credit Card
The Chase Ultimate Rewards website is really easy to use. I especially like the way it shows you how many points and cash you can use towards a flight or hotel. In other words, if you don't want to use all of your points, you can use a combination of points and your own money to pay.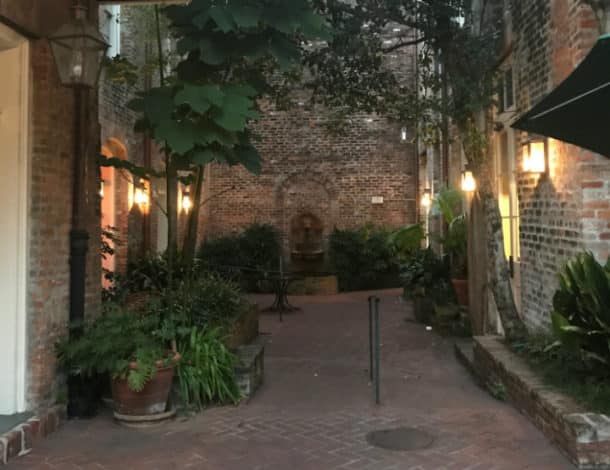 I often booked flights with a mix of points and my own money because I didn't want to blow all of my points on one flight.
2. I Used Airbnb
Airbnb is seriously one of the best things that have happened to budget travelers. It's changed the way normal people (like me) can travel freely without worry about paying $200+ a night in a hotel. Every now and then, I used my Chase Sapphire Reserve points to book nice hotels whenever I wanted to treat myself or if an Airbnb at that particular travel destination was hard to come by.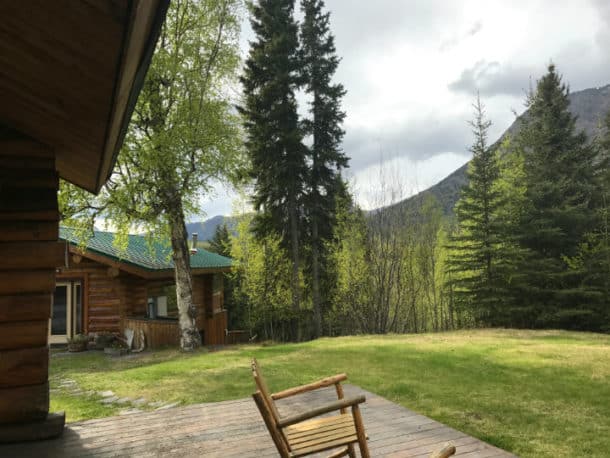 Sometimes, hotels are actually cheaper than Airbnb's. This happened when I was in Alaska, so I just booked a hotel on my last night in Anchorage. It was always nice to have those points when I needed them. These are rules I live by when booking an Airbnb:
The host should have at least 10 stellar reviews.
Read through a few reviews and scan for reviewers' comments about the noise level, convenience to restaurants, and public transportation availability.
Focus the search on places that are within walking distance to the city center or main attractions, especially if you don't have a vehicle.
Make sure the Airbnb has a kitchen or at least a few amenities (fridge, microwave, toaster, etc.). If it's unclear, message the host and double-check.
3. I Chose Low-Key, Almost Free Activities
Each city has a flurry of activities you can quickly blow your funds on. I made it a rule to always see and do activities that were free or close to it, including a lot of walking.
The city's hotspot street (where there are a lot of shops, restaurants, cafes)
The park, botanical garden
Museums
Walking tours
My activity funds were aligned with my spending philosophy. I'd much rather splurge on a few really awesome activities I know I'll enjoy, rather than spending mindlessly on stuff I don't really care about. Some examples of my splurges included salmon fishing on the Kenai River in Alaska and indoor snowboarding in Madrid. That's right, indoor snowboarding!
4. I Rarely Ate at Restaurants
I know, this sounds crazy and a little sad, especially because I love food. What I lacked in restaurant visits, I made up in healthy meals cooked fresh from a city's farmer's market. It's one of my favorite ways to soak up a new environment and learn about the fruit, meats, and veggies local to that area. I also love to buy coffee, chocolate, and teas. It saves money by not purchasing them from cafes.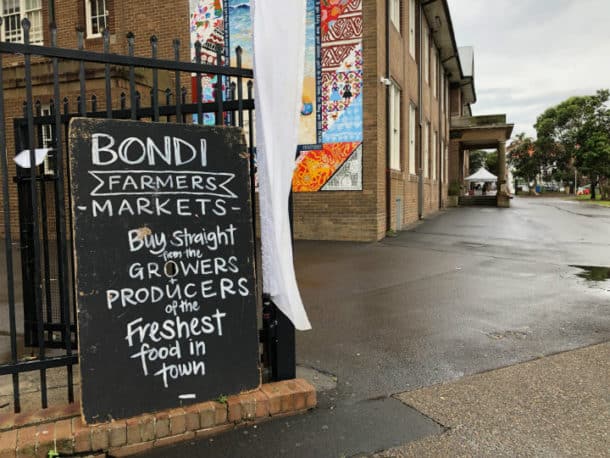 Because I always stay in an Airbnb with a kitchen, I was always able to cook and try new recipes. In New Zealand, I tried their lamb (it's so cheap there!) and made a lamb spaghetti with some roasted seasonal veggies.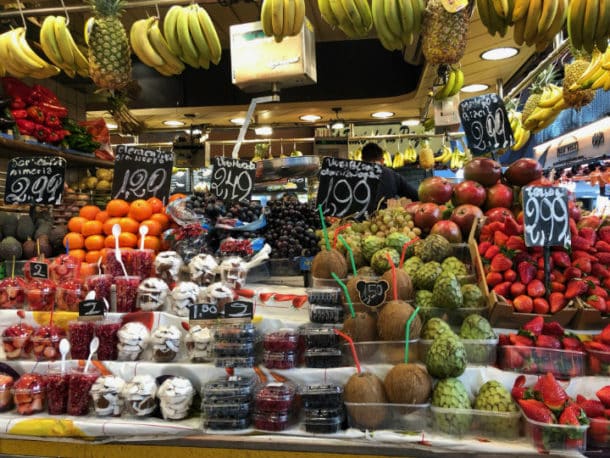 My rule was to never eat at a restaurant for breakfast or lunch since those are two meals that can be cheaply prepared at my Airbnb. However, I'd sometimes splurge on a few restaurant meals — including an incredible paella dinner in Barcelona.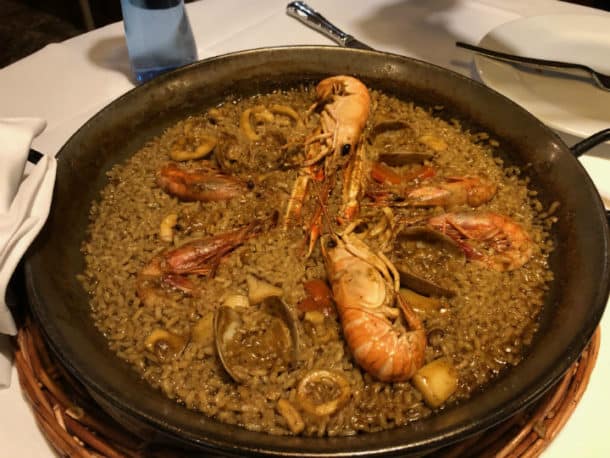 5. I Took Public Transportation
Public transportation is cheap. I use subways and buses for 95 percent of my travel. The other 5 percent is saved for calling an Uber when I'm absolutely exhausted if it's too late to use public transportation, or when I'm in a hurry to catch a flight. Public transportation is one of the best ways to see a new city. Call me weird, but I actually like public transportation. It gives me a good lay of the land, I can people watch, and it almost makes me feel like a local.
A few tips for getting around a new city:
Most European cities are way ahead of the U.S. subway systems, so check to see if they have a way to pay for the ticket with an app
Find out what the ticketing system is (i.e. is it a paper ticket or do you have to purchase a card?)
Snap a photo of the subway map on your phone
Note the major subway stops
For Monthly Travel, Keep It Simple
Wandering around and getting to know each place I traveled to would've been impossible if I had stayed at expensive hotels, dined out for every meal, and paid for pricey activities. I do use my Chase Sapphire Reserve points when I can though. The rest is planning my monthly travel. Keeping it simple and being mindful of spending made it possible to travel to a new and exciting place every 30 days.