If you ask me, the best gift to get and to receive is the gift of travel. So this Valentine's Day, skip the chocolates, perfume and jewelry and treat yourself and your special someone to a trip that's full of romance. They'll remember the experience forever as opposed to that box of chocolates that will be quickly devoured and forgotten. Sure, it's more expensive but you can't put a price on memories that'll last a lifetime!
A river cruise is such a charming and romantic way to travel, especially for couples. If you're thinking of taking one this year, consider one of these 5 romantic river cruises from Vantage Travel: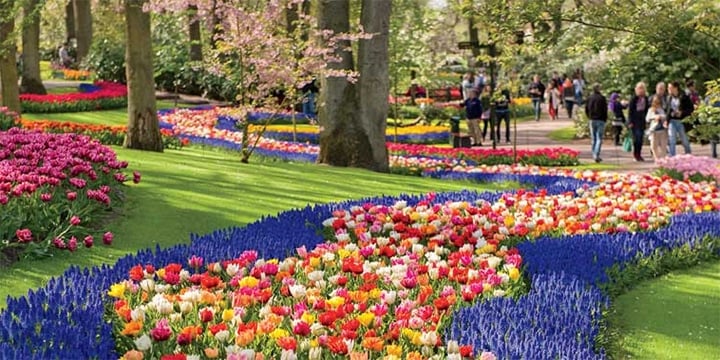 Essential Holland: Tulips in Spring  
Flowers are the most popular Valentine's Day gift but how about taking things one step further and surprising your love with a bounty of beautiful blooms, the likes of which can only be found in Holland? The famed Keukenhof Gardens is a must-visit stop on this itinerary; it's one of the largest flower gardens in the world and is home to more than seven million tulips, daffodils and hyacinths. Couple that with scenic and romantic canal cruises in Amsterdam and Bruges and you've got a dreamy getaway for two.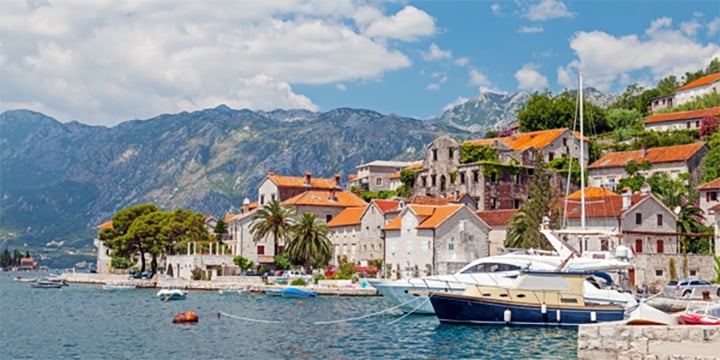 Croatia & Pearls of The Adriatic Coast
If you were thinking of surprising her with pearls this Valentine's Day, how about gifting her a different kind of pearl? The 'Croatia and Pearls of the Adriatic Coast' cruise with Vantage is a journey you'll both treasure more than any jewel. On this cruise, you'll sail the Adriatic on a boutique luxury yacht that carries just 27 guests, making it a supremely intimate getaway. This itinerary will offer up the opportunity to explore the medieval towns along the Dalmatian Coast, sunbathe in the charming seaside resort of Opatija and swim and snorkel in secluded coves.
Grand European Sojourn
On this incredible journey, you'll unpack just once and yet visit 8 different countries and 20 cities! This itinerary includes all the sightseeing of the 'Majestic Rivers of Europe: Castles, Cathedrals & Fairytales' cruise and the 'Passage to Eastern Europe & Transylvania' cruise. This 26-day itinerary will take you along Europe's greatest and romantic rivers, the Rhine, the Main, and the Danube, all aboard a luxury, state-of-the-art ship.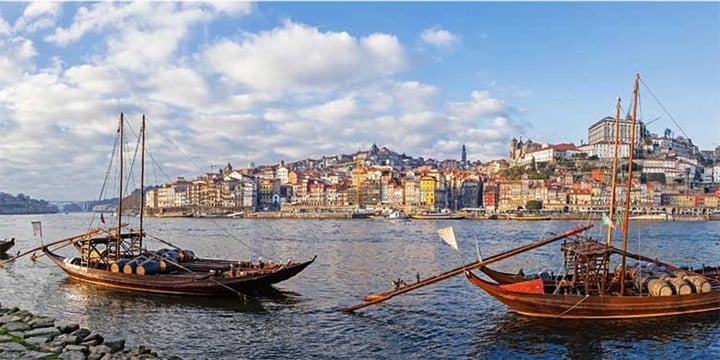 The Douro: Portugal's River of Gold & Spain
France, Italy and Spain may be some of Europe's most popular destinations but Portugal is a largely overlooked gem. Especially Porto and the Douro Valley. On this cruise, you and your sweetheart will witness everything from grand palaces to historic medieval towns and enjoy the local folk music and port wines of the region.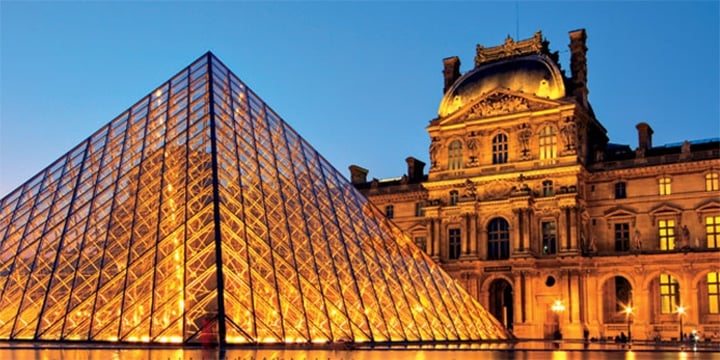 Culinary Delights & Historic Treasures on The Seine
Is there any place in the world more romantic than Paris? Not according to my wife so as a good husband, this is probably the romantic cruise I would choose to take her on! This cruise takes you from breathtaking Paris to historic Normandy and showcases some of the most beautiful and iconic sights in the world. From the unparalleled romance in Paris (imagine strolling hand in hand through the Jardin des Tuileries and stopping for lunch at a patisserie) to historic Normandy, the birthplace of impressionism, this is a cruise meant for lovers.
WIN A RIVER CRUISE
Ready to hop on a river cruise? You could win a free deluxe river cruise for you and a friend with a value of up to $10,000! You'll enjoy the rivers, culture and cuisine of Europe on an unforgettable trip. Click here for full sweepstakes details, terms and conditions. Good luck!
This is a sponsored post but all opinions expressed within are my own.