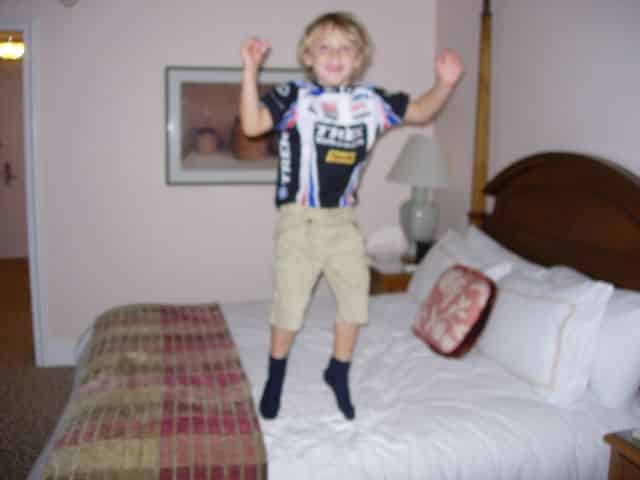 When I was a kid, I loved family road trips! We took quite a few long ones traversing Canada and seeing the country from one end to the other and once, driving from Toronto to Orlando. For many families, road trips are a summer vacation staple. But how do you make sure that the road trip is fun for everyone? I asked five travel experts: What's your best tip for traveling with the family on a road trip?
Check out their best tips below:
Have an emergency kit on-hand—and within arm's reach—with plastic bags, wipes and tissues for those last-second declarations of carsickness that will inevitably occur. And if your child says they're going to be sick, believe them! Better to be prepared with a bag or bucket at the ready and not need it…trust me on this! Corinne McDermott, Have Baby Will Travel
For a road trip, it's all about snacks and electronics! We had over 90 hours of driving in Africa with three kids (6, 8 and 10), and they occupied all of their non-animal-viewing time with iPod apps. The snacks helped to make sure they were flexible with when we were able to stop for lunch or get back to the lodges. Domestic road trips are no different. Eric Stoen, Travel Babbo
Master the art of distraction. Anything that can keep your kids' hands and minds busy will help make your long road trip more bearable. We always pack a backpack full of fun snacks, games and distractions for the road. For older children, you can involve them in the planning process, and pick a favorite spot to have a snack or see a particular sight. This will help them feel more empowered and give busy legs time to stretch and walk off some energy. Here are more of my tips for long road trips and plane rides with kids. Anne Taylor Hartzell, Hip Travel Mama
Lots of snacks packed in a cooler to keep kids occupied and stop every two to three hours for a leg stretch and potty break! Kendra Berke Thornton, Royal Travel
When we drove cross country when our oldest was one (and with a dog!) we came up with a couple of rules: never let the gas tank go below the halfway mark and make a stop every three hours. Those scheduled stops allowed us to stretch our legs and visit spots we might otherwise have missed, plus I think it helps give kids something to look forward to.  Now, we do a lot of traveling up and down California and like involving the kids (they're 10, 8 and 1 now) in the journey, looking out for specific landmarks and picking the games we play (they like looking for out-of-state license plates and car bingo). Packing lots of snacks and fully-charged entertainment devices are also a no-brainer! Gabe Saglie, Travelzoo
What are your best family road trip tips? Leave a comment below!