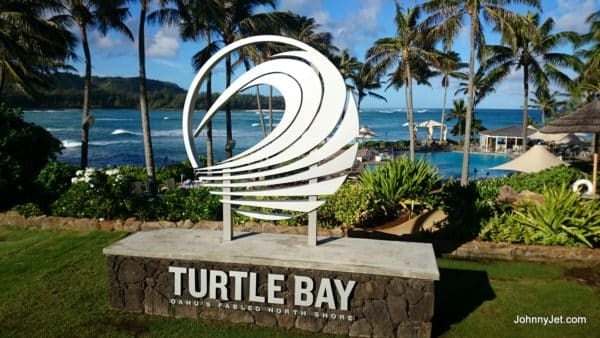 Aloha! I was recently invited to attend the "re-opening" of the Turtle Bay Resort on "Oahu's fabled North Shore"—and I found the property so amazing that instead of my usual 10, I've included 31 reasons to stay at Turtle Bay Resort (TBR):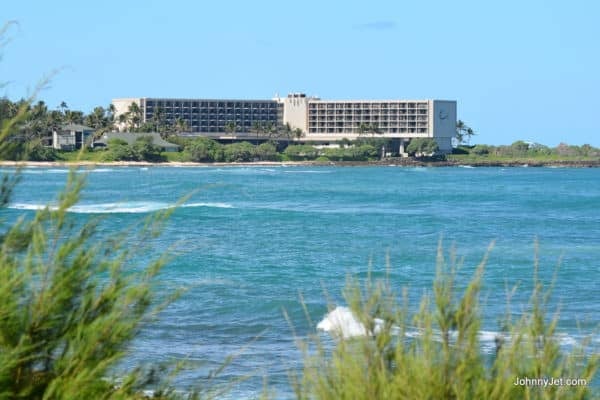 1. Location
Turtle Bay Resort is just a 55-minute ride from Honolulu's International Airport (HNL)—without traffic. Yes, sadly, Hawaii (and especially Honolulu) has some nasty traffic. The good news is once you arrive, TBR sits on 840 acres and has 5.5 miles of shoreline.
2. Movies & TV shows are filmed here
Turtle Bay Resort has been around since 1972 but I first heard about it after seeing the film Forgetting Sarah Marshall, which was filmed on the property. But that isn't the only movie or show filmed here. The original Hawaii Five-0 filmed and stayed at Turtle Bay, as did Magnum P.I., Murder She Wrote, Blue Crush, The Big Bounce, Along Came Polly, and many more.
3. New management company
I'd never visited TBR before because I'd heard it was rundown by some local friends. But in 2010 the resort was taken over by a Vancouver-based hotel management firm called Replay Resorts. And Replay Resorts is awesome, as they pumped 45 million dollars into the property and most importantly in their overhaul embraced the locals, which the last owners did not do. Their philosophy: Guests want a local experience and if TBR doesn't welcome locals, then the guests will feel like tourists.
The new owners also said that when they first arrived, they found the place as nothing more than a gated hotel with a pool. Since they felt it was their responsibility to connect guests with locals, the first thing they did was tear down the front gate and close the guard shack. Then they arranged a focus group with the local workers to find out what was important to them and what they believed would be important to guests.
The most impressive part, to me, is that the owners say their mission is to teach guests about Hawaiian culture. They acknowledge that Turtle Bay isn't about the building but rather about the land and the people—that it's more destination-focused rather. It's the first hotel that I know of where ownership encourages guests to get out and experience the outside. They actually said that they don't understand people who travel so far to just sit in a pool all day. And they give guests plenty of opportunities, which I outline below.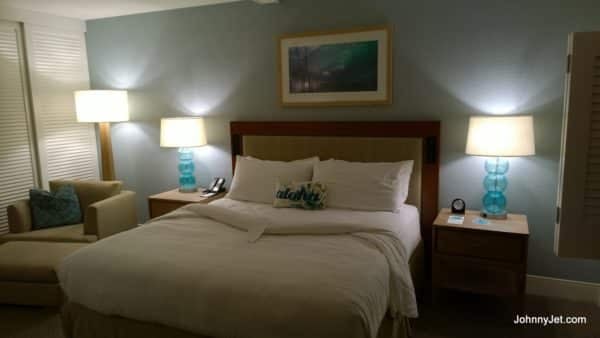 4. Renovated Rooms
Turtle Bay Resort has 410 newly renovated guest rooms and suites in the wings of the main hotel, all of which have ocean views and private lanais. Rates begin at $265 a night.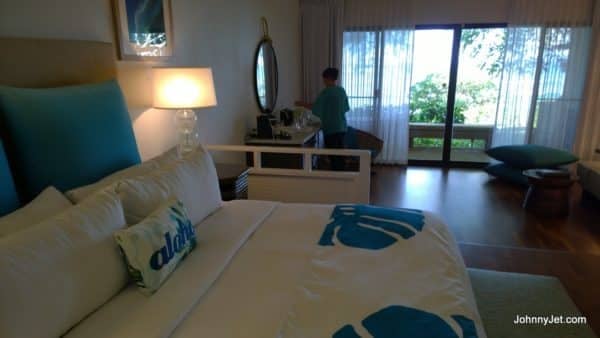 5. Beach Cottages
TBR has 42 classic Beach Cottages with vaulted ceilings, deep-soaking tubs, and a dedicated cottage concierge. They start at $450 a night.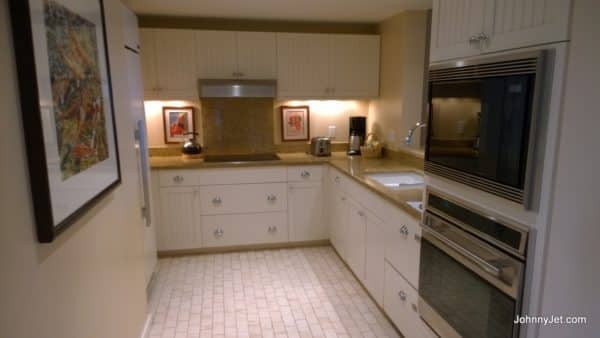 6. Ocean Villas
There are 57 Ocean Villas with full kitchens that are owned by individuals. Lucky for us, 26 of these individuals have chosen to rent theirs out to make some extra money (according to their sales guy owners can make about $100,000 a year). Rates vary but a three-bedroom rents for about $1,200 a day. To buy, it's roughly $1.6 million (maintenance fee $1,325 a month).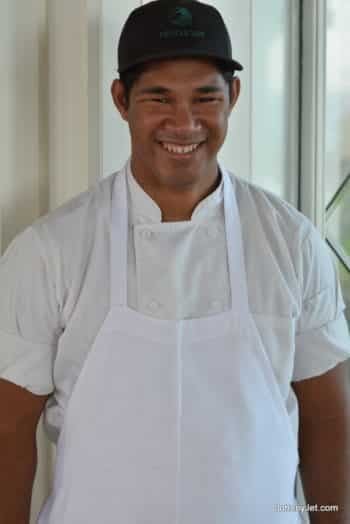 7. Staff
Turtle Bay Resort has 600+ employees and 87% of them are from the North Shore. The General Manager, Danna Holck, was born just 35 miles away. She came back home to run the hotel after two decades on the mainland and in Puerto Rico, serving most recently as general manager for Rio Mar Beach Resort & Spa in Rio Grande.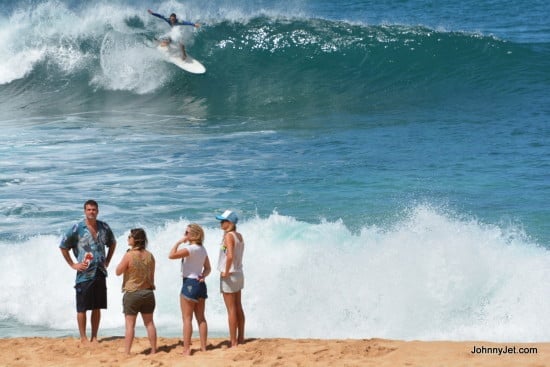 8. Best waves in the world
The waves that break just 10-minutes away at the Pipeline are considered to be some of the best in the world according to the surfing community (the TBR owners call it the "Yankees Stadium of the west"). Every November-December the world's biggest surf contest takes place there and the resort hosts all of the events and award ceremonies. The management company was smart to leverage the global surfing celebrity of the North Shore.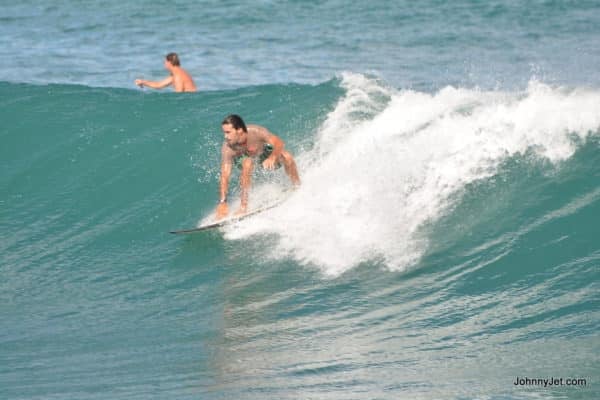 9. Waves right in front of the hotel
You don't have to drive to get the world-class waves. In fact, you can just rent a board or get a lesson right in front of the hotel. My favorite pastime, while I was there (and it seems for others as well), was just to sit on The Point in one of the many benches/chairs and watch locals (and some guests) shred the waves.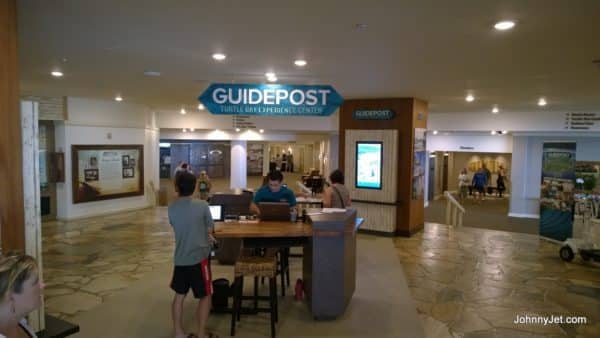 10. NS Guide Club
Turtle Bay doesn't have a traditional concierge. Instead, they have what they call the NS Guide's Club, which shows guests what they have access to via the web and video. This gives people a greater experience than what they'd get with a concierge that just makes reservations.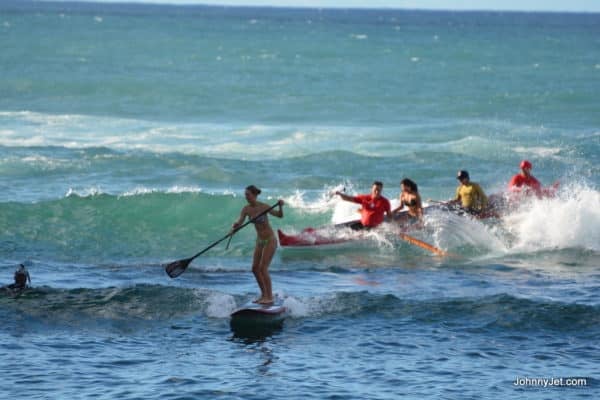 11. Activities
The activities range from having a surfing lesson to going on a private helicopter tour and land on top of a mountain and have a picnic. Here's the list.

12. Off-road Segway tours
For one of my tours, I rode on an off-road Segway. It was really my first time riding one of these, and though I always thought they were kind of lame when I saw tourists riding them through cities, it was a lot of fun. Especially these ones, since they have much bigger tires and can go up and down hills and cruise along the beach. They can go up to 12 mph, but we rarely went that fast. Our guide was Brett Lee, who took us on a 5.5-mile tour that takes 90 minutes and cost $99.
Good to know: These Segways have a zero-degree turning radius and can last 12 miles on a single charge.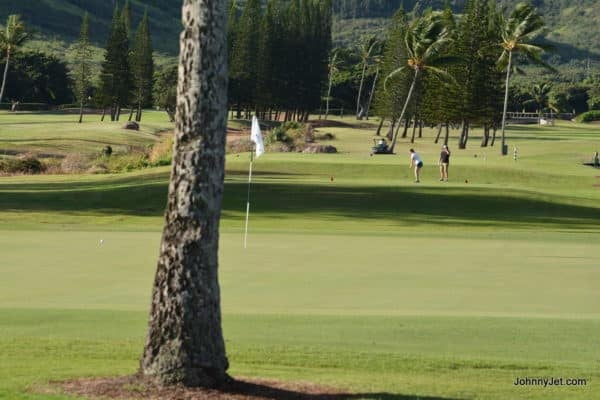 13. Golf
A good portion of the guys on my organized trip went golfing on the resort's Fazio Course—36 holes of championship golf. I heard mixed reviews but it seems the courses could still use some work. Either way, the location is pretty dope.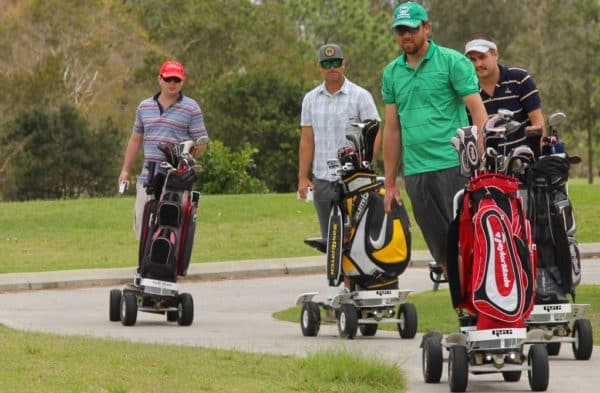 14. You can rent a Golf Skate Caddy
Some dude cruised by me on what looked like a Back to the Future skateboard with his golf bag on the front. After I did a triple-take my guide told me they're called Golf Skate Caddies, which cost $20 to rent with your greens fee.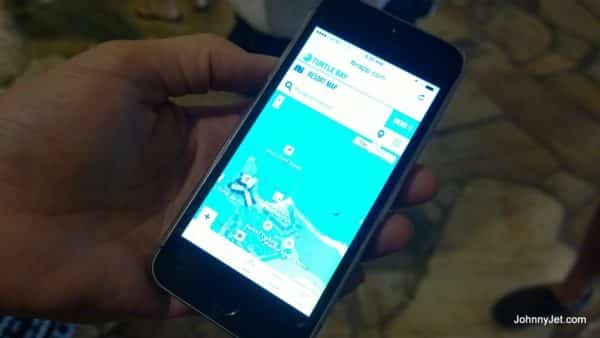 15. Killer app
TBR has a killer free app that guests can download to see the resort's interactive map, view the day's activities, check out menus, and more.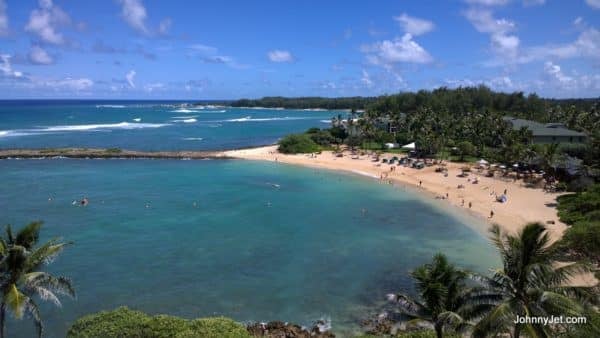 16. Safe swimming
For those who want to stay away from the gnarly waves, they have a bay for safe swimming and snorkeling that's perfect for families and those who want to take it easy.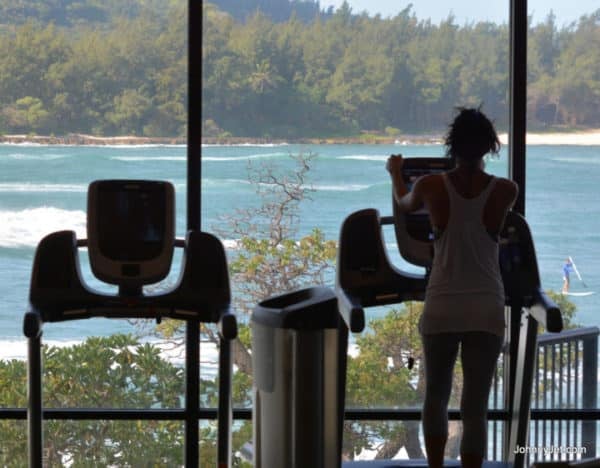 17. Gym with amazing views
If you're lazy like me or don't want to jog in the hot sun you can go to the hotel gym, which has machines pressed up against the windows so you can keep your mind busy watching world-class surfers shred while your legs are in motion. It's so nice that even some locals buy monthly memberships ($200).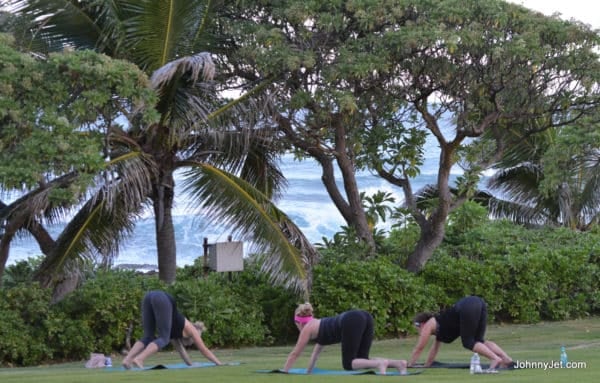 18. Yoga
If you're not into lifting weights or hitting the gym you can sign up to a yoga class ($10). A private yoga lesson for 1-2 people is $135. Yoga is so popular at Turtle Bay Resort that they now host the annual Wanderlust Festival, which is one of the largest yoga lifestyle events in the world.
19. They have 40 events a year
They now have 40 events a year so there's a good chance while you're there will be one taking place.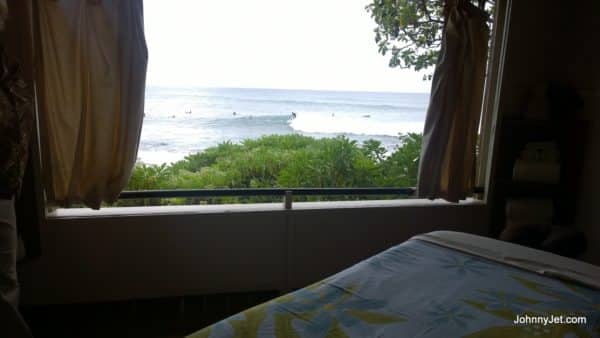 20. Spa
Of course, you can't have a killer resort without an amazing spa, and in that respect, TBR doesn't let guests down. The new Nalu Kinetic Spa provides a multi-sensory experience inspired by the ocean: dramatic window walls with views of legendary swells, the sound of surf crashing on the beach, and an innovative Wave Therapy massage table that gently rocks you as if you were floating. Here's their spa menu.
21. GoPro partnership
Turtle Bay resort has partnered with GoPro—the incredibly versatile, waterproof cameras that can mount to anything so they can capture video of nearly any activity—so anytime you sign up to an activity you can rent one of their GoPros to video or take pics of everything you did.
22. Hip shop
You can also buy a GoPro camera and a whole bunch of cool beach/surf wear at their North Shore Watershed shop.
23. Have a luau
They don't have their own weekly luau but they can set one up for a private party, function or wedding. They did for our group to show off what they can do and it was incredible. I felt like I was on the set of LOST (it was filmed nearby). They even provide a storyteller so everyone can gather around a fire and listen to Hawaiian folklore. Random observation: They cooked a whole pig like they do at all Hawaiian luaus but it was here that I realized that pork doesn't taste as good when the owner is staring at your soul.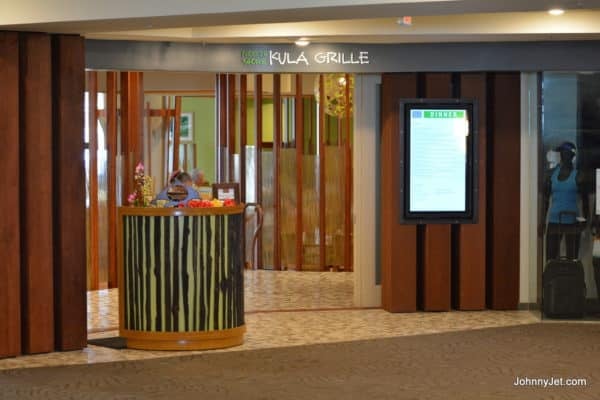 24. Restaurants
Turtle Bay Resort has seven restaurants and bars so you won't go hungry. There's Kula Grill that's farm-to-table and next door is Pa'akai, which is sea-to-table for seafood lovers. They even have a sushi station called the Surfer Bar. Here's a complete list.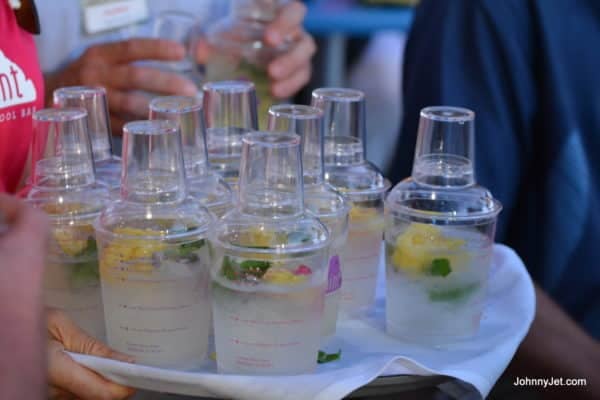 25. The Point Sunset & Pool Bar
They also just opened up a new poolside bar and restaurant called The Point, in the former location of the Hang Ten Bar & Grill. It's a perfect North Shore gathering place for guests and locals since its seaside views are insane. Their signature drink is the Shaken Sunset, which has Ocean Vodka, crushed pineapple, mint, lime sour, and coconut water. Open from 10 am-10 pm and for food from 11 am-7 pm daily. They even encourage guests to share their photos and videos with #AtThePoint hashtag.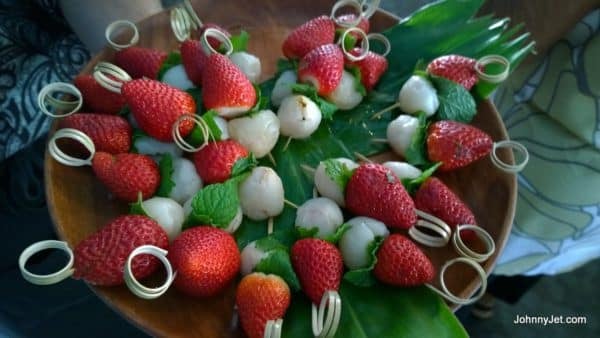 26. Strawberry mint and lychee skewers
I don't know which of their restaurants serve this combo or if it's just on their catering menu but if you hold a party or function there make sure you order their strawberry mint and lychee skewers because they taste insane. What a combo.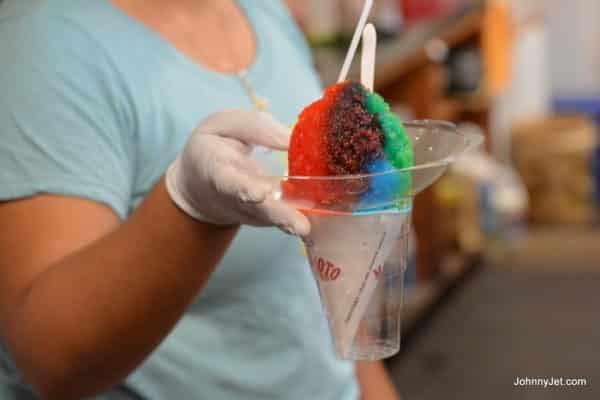 27. North Shore tour
Although you could easily spend your whole time on the resort's property, you wouldn't want to—and neither would they. You need to get out and see the famous "7 Mile Miracle," seven miles of the best surfing beaches in the world, as well as go to Matsumoto. It's the world's most famous shave ice that's 20-minutes away in the town of Haleiwa. To make sure you aren't overwhelmed when it's your time to order (there will probably be a line out the door) check out their menu in advance.
28. Ride on the Magnum P.I. helicopter
Turtle Bay is now home to "The Chopper" from the hit tv show Magnum P.I. It's the only resort with helicopter tours on-site and here, you can get an unforgettable tour of beautiful Oahu. They also provide unique two-way radios which allow you to speak to both your pilot and to other guests during the tour.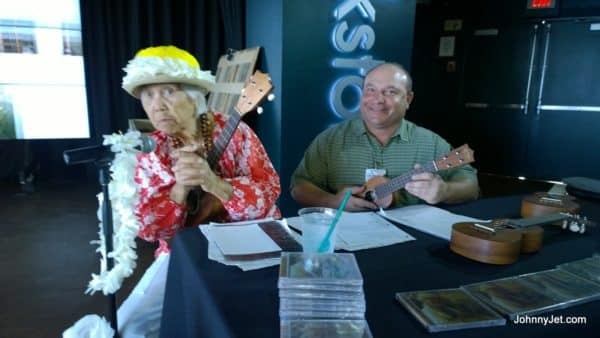 29. TuTu
They have an 80-year-old local who just comes by the hotel (I think every day) to teach guests how to play the ukulele and sell her CDs for $15 (I bought one). She's amazing and hilarious as she calls women "honey girl" and men "junior boy." If you see her sitting alone playing her ukulele in the lobby just go up to her and say hello.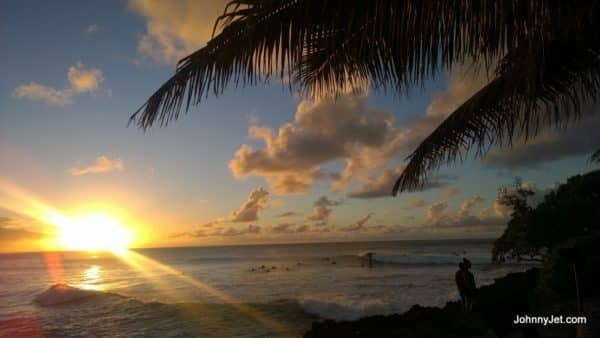 30. Sunsets
I almost left this reason out since it could be said about any place in Hawaii. But the sunsets at Turtle Bay are almost surreal if you sit along The Point watching the surfers go by and watch the sun slowly sink into the quicksand of the horizon.
31. Green practices
I'm saving the best for last. Last year Turtle Bay became the first Oahu resort with a solar roof installation. The energy savings are immense, reducing the amount of fossil fuel usage equivalent to 4.3 million pounds of carbon dioxide emissions over the next ten years. That's equivalent to planting 350 acres of forest. Their green roof also saves 1,000 barrels of oil annually, otherwise needed for electricity production. There's a lot more too, which can be found here.
The bad
I know it seems I drank the owner's Kool-Aid since I've written only about how the resort is so incredible, but they do have some work to do, like: adding more local food items on the menus, putting sweeps under the guestroom doors to block the light and noise coming through, replacing the plastic water bottles with glass, finding a much better place to put their breakfast buffet omelet station, getting softer bed sheets, and getting rid of their $32 a day resort fee.
But without a doubt Replay Resorts did a fine job creating an amazing place—so amazing that I'm picking the North Shore of Oahu as one of my top 2015 destinations anchored by Turtle Bay Resort.
For reservations or more information, visit turtlebayresort.com or call (808) 293-6000.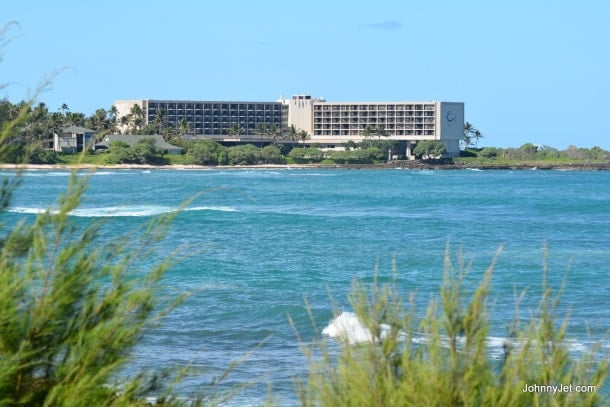 Save
Save