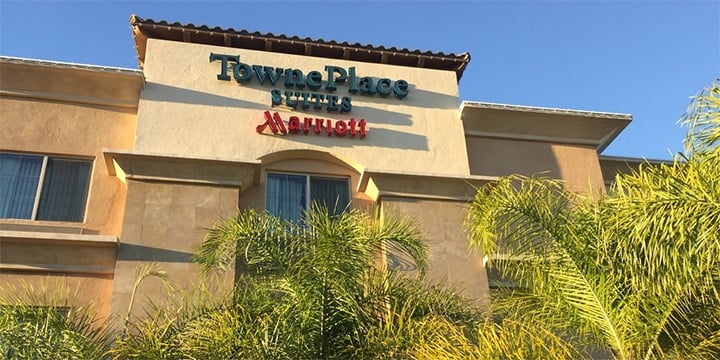 These days, there are so many choices when looking for a place to stay whether – it's for business or leisure. Travelers can do anything from renting a house to staying in a luxury hotel. And if you're looking for something in between and affordable, I highly suggest checking out TownePlace Suites by Marriott, which I was turned onto for the first time last week.
TownePlace Suites is an extended stay brand that can be found all around North America. In fact, there are over 250 locations in the US and Canada.
When I told my wife that I was going to take her and her mom to San Diego and that I had booked us two rooms at the TownePlace Suites, she raised an eyebrow. You see, my wife has been writing luxury hotel reviews for a variety of magazines and websites for years, so she's used to staying at the top hotels. That's not always realistic when you're traveling on your own dime and especially when you need to book two rooms.
I sent her the link to the hotel's website and she was still skeptical but I could see that she was coming around. And within five minutes of walking through the hotel's front door, everything changed. Not only did she like it but her mother gave it her vote of approval, too. There's really nothing not to like and here are 12 reasons why travelers should consider staying at TownePlace Suites on their next vacation or business trip: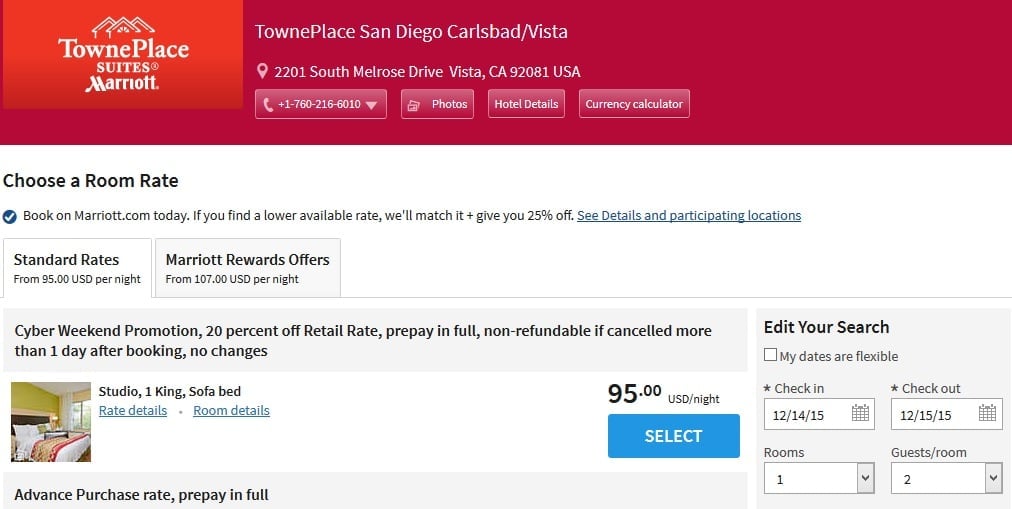 1. Price
Of course most travelers wish they could stay in a Ritz-Carlton each time they travel but they not only cost a lot of money but there are only 41 of them in the U.S. and Canada combined, and none in the San Diego area. And even if there were, you know I wouldn't be able to get rooms for $95 a night. FYI: I booked directly from the Marriott/TownePlace Suites website.
2. Free parking
Ok, so there's no valet parking but you definitely will be hard pressed to find free parking at a luxury hotel no matter its location. At TownePlace Suites, there's no charge for parking and the lot is right next to the hotel. Most of the time, I was able to get the closest spot to the front entrance so it was less than a 10 yard walk from my car to the hotel's front door.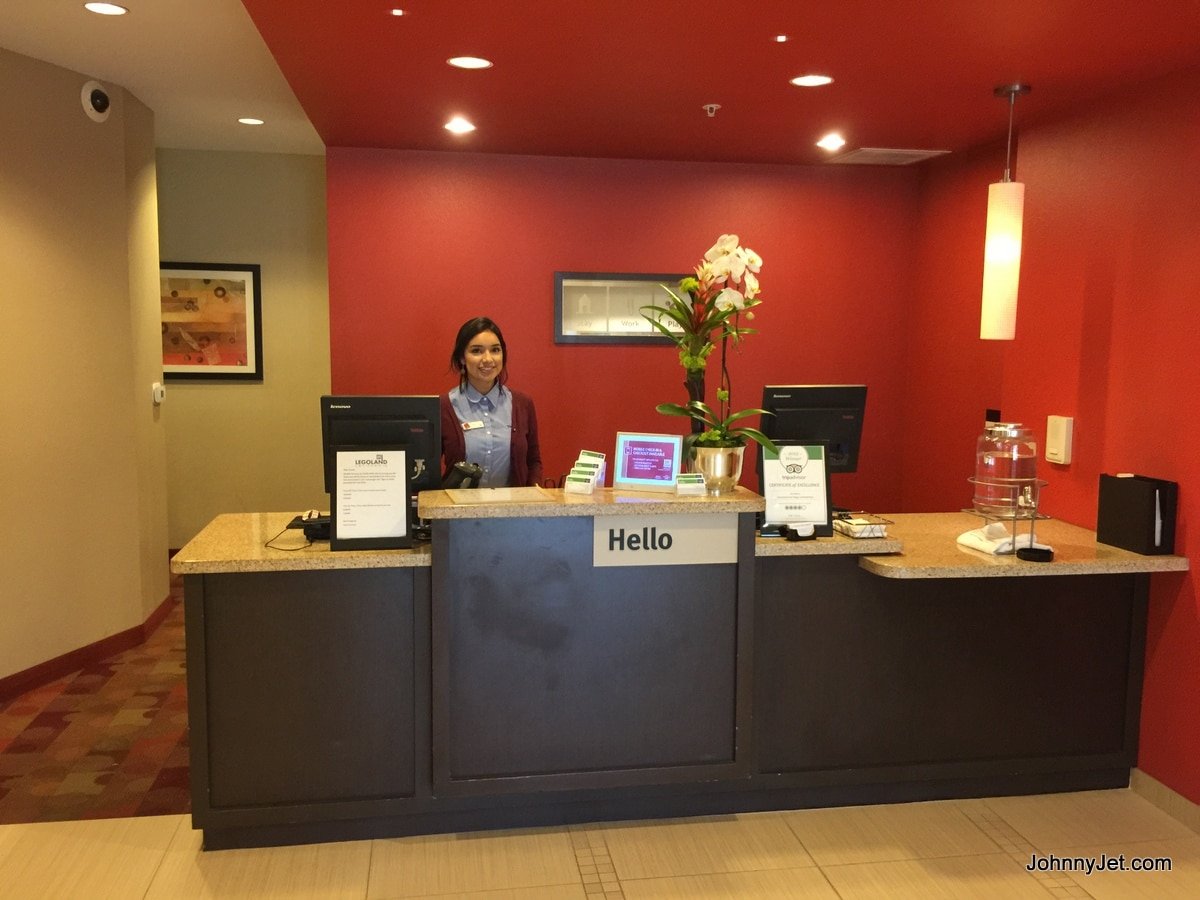 3. Friendly staff
The moment I walked through the front door, I noticed the exceptionally friendly service. While researching for this story, I read in their press materials that their "service is authentic and warm and associates genuinely care about their guests by getting to know them on a first name basis, greeting them with a warm 'hello' and knowing something about the purpose of their trip." I can attest to this being true. The staff were genuinely friendly and were a pleasant first introduction to the hotel.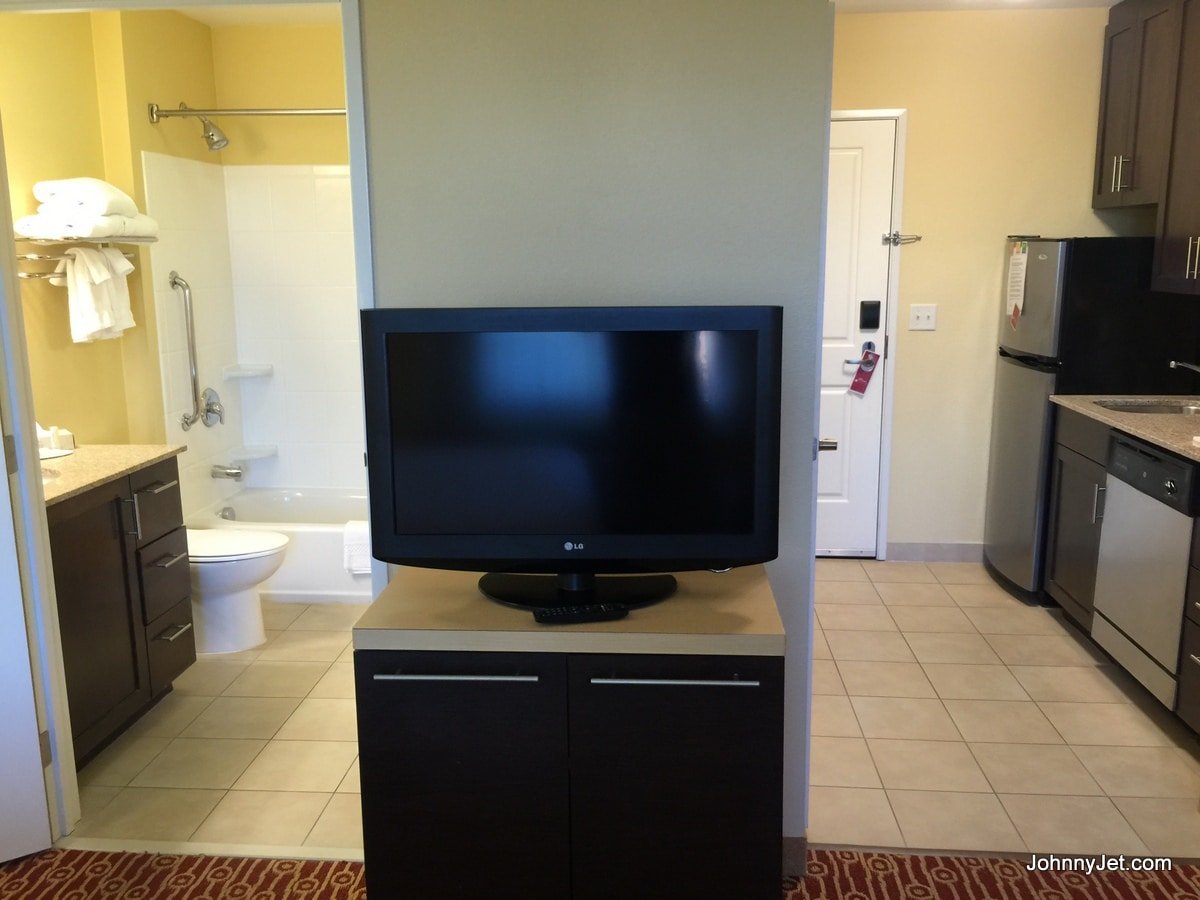 4. Large rooms
The hotel offered three different floor plans, all featuring separate living and sleeping areas and a fully equipped kitchen. Since I was traveling with my mother-in-law, I had planned to opt for the two bedroom suites with two bathrooms but they were all sold out. Instead, I booked a one-bedroom suite with a king bed and sofa bed for each of us. We were all pleasantly surprised by how comfortable the beds were.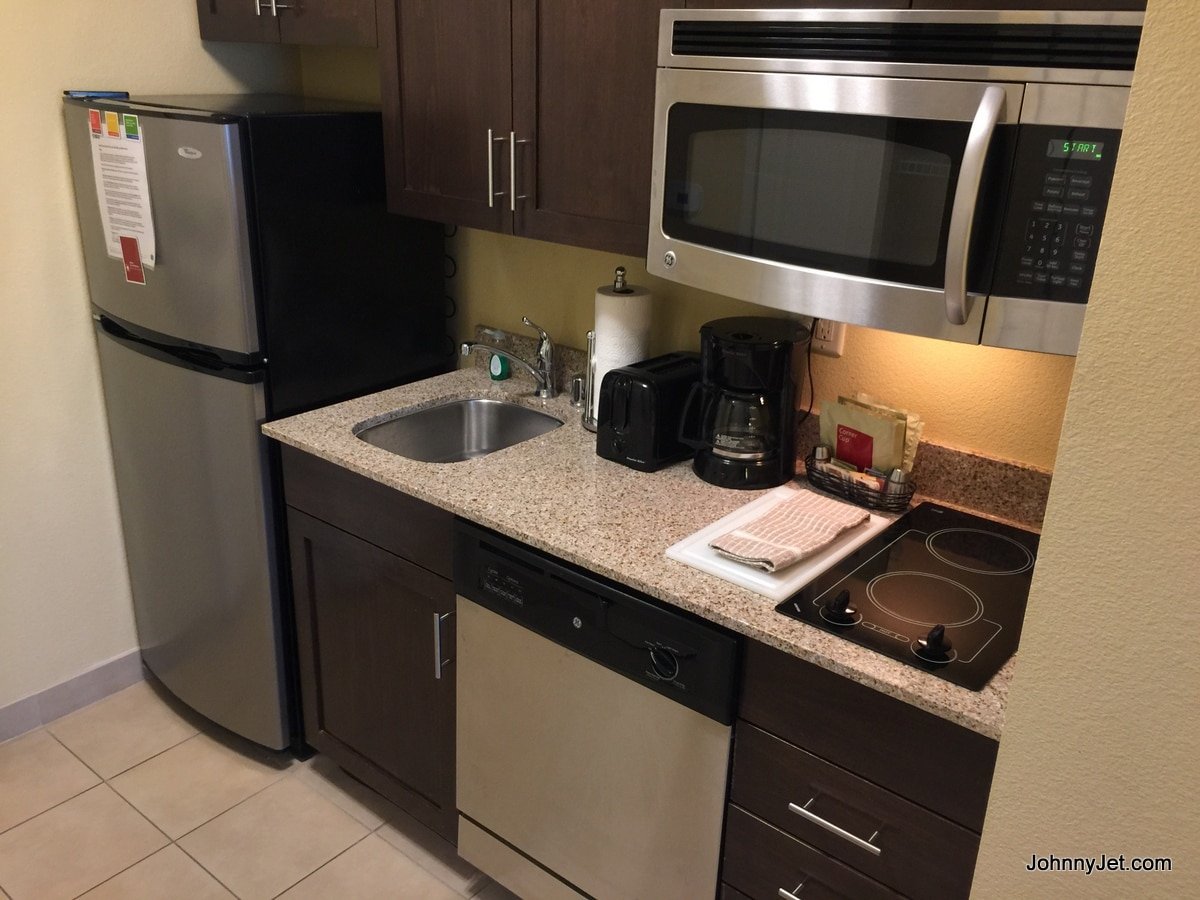 5. Fully equipped kitchens
Although we didn't use our fully equipped kitchen, we would have if we'd been there for more than two nights or if we'd been traveling with kids. The kitchens are fully equipped with full-size appliances, cookware, dishes, and utensils so you don't need to bring anything but the food. Yes, they even have a dishwasher, microwave and coffee machine.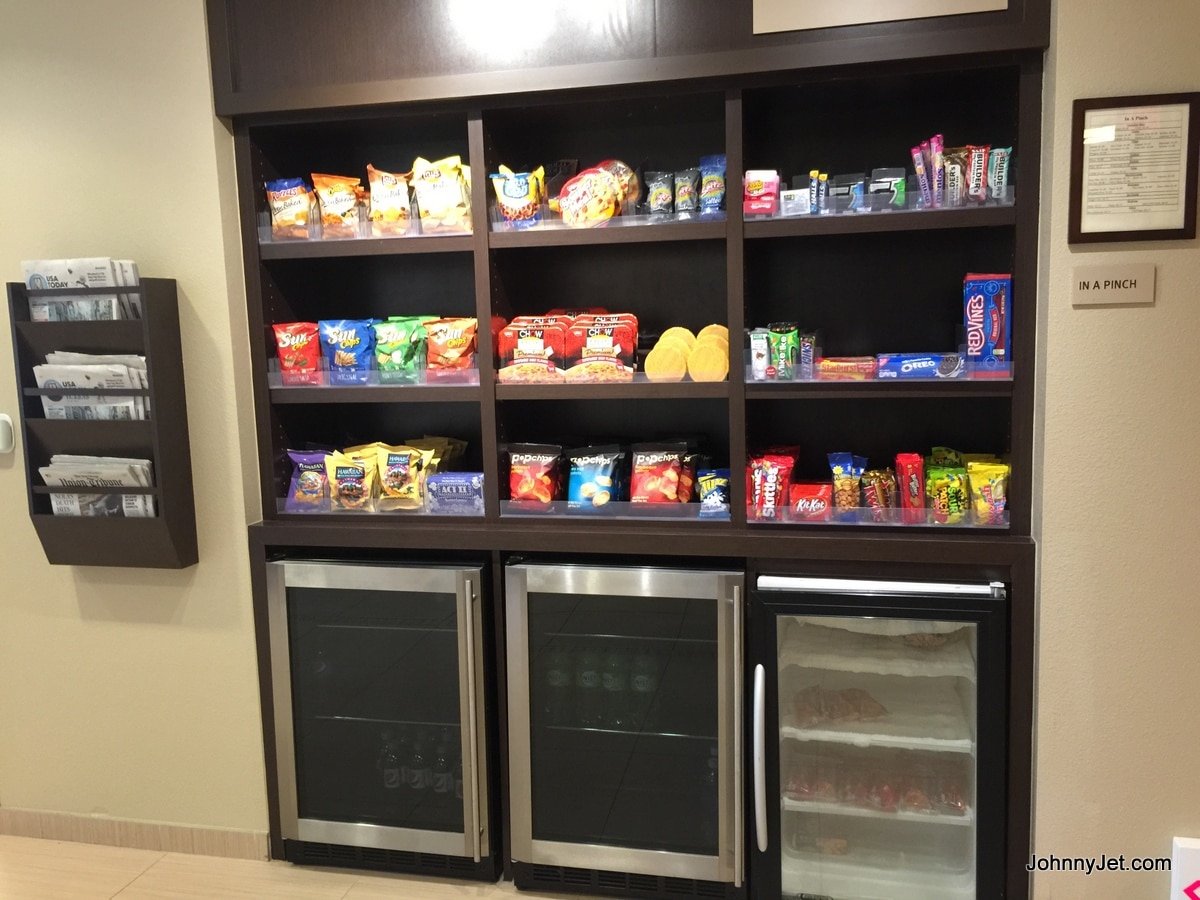 Good to know: Each TownePlace Suites has a convenient 'store' in their lobby called 'In a Pinch Market', which is perfect if you don't feel like running out. They offer everything from midnight munchies to snacks and to-go beverages 24/7. If you need something that they don't on offer, there are a variety of grocery stores, including a Costco, within two miles of the hotel.
6. Clean bathrooms
Normally I wouldn't list a clean bathroom as a reason but this was my wife's and mother-in-law's only real requirement: a hotel with a clean bathroom. I was relieved to discover that the TownePlace Suites bathrooms are not only spotless but bright and reasonably spacious. They also come with Paul Mitchell shampoo and conditioners but they are tiny so you may need to ask for extras if you have long, thick hair like my wife.
Good to know: All of the TownePlace Suites rooms are decked out with closets, outfitted by The Container Store.
7. Free WiFi
I still don't know how hotels get away with charging for WiFi. But TownePlace Suites doesn't. They offer free high speed internet and I was able to download 13MB of emails in less than a minute. They also offer enhanced high speed internet for $5 a day more. The enhanced is good for video chat, which I needed since I Skyped in to two Los Angeles news stations while I was there. You can check out the CBS interview here and the ABC interview here.) Good to know: If you are a Marriott Platinum member, which I am, the $5 is fee waived.
In addition to free high-speed WiFi, business travelers will love the ample well-lit work desk and long-term travelers will appreciate the personalized voicemail capability, making their room their office.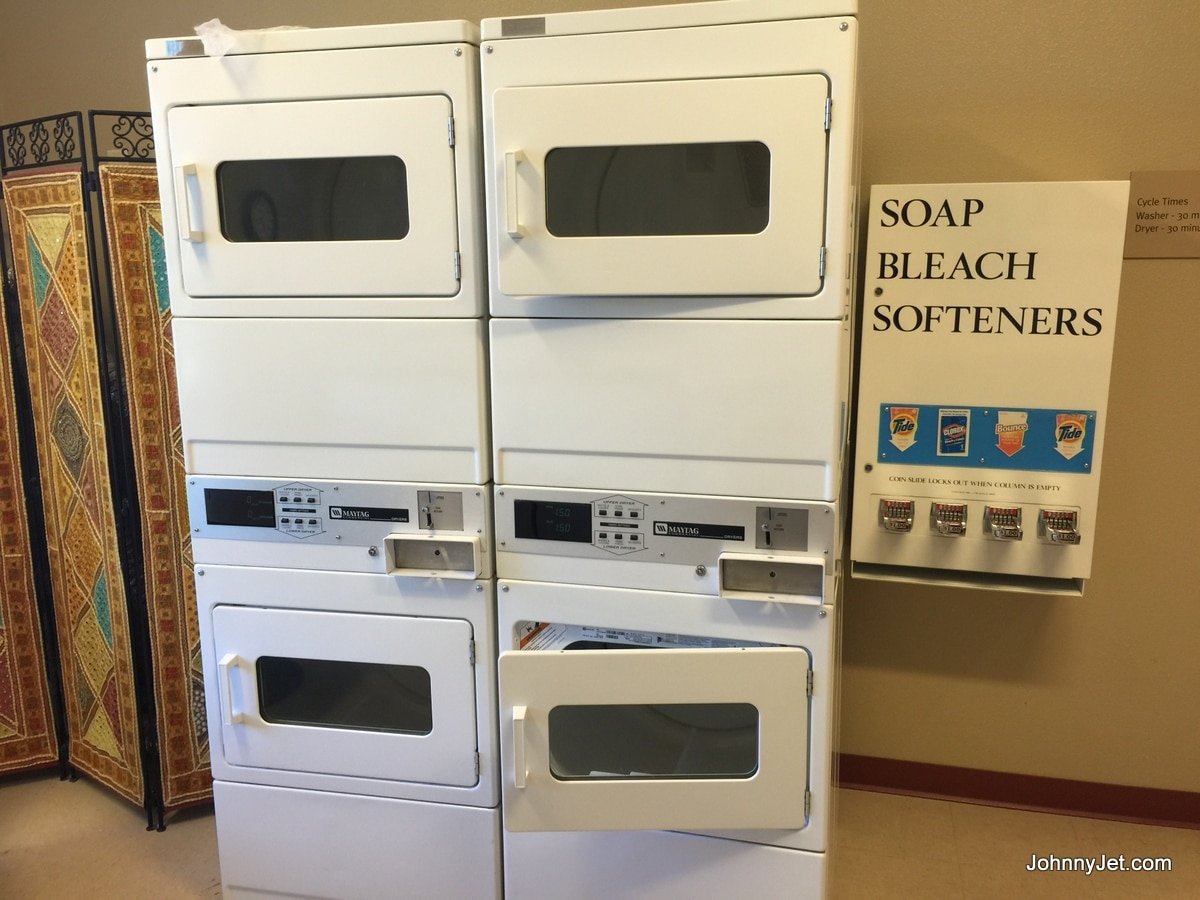 8. Laundry
One of my favorite hotel amenities is a washer and dryer. That's because I almost never check a bag so I usually only have a week's worth of clothes. Finding a laundromat is a chore and sending it to the hotel cleaners is ridiculously expensive. All TownePlace Suites have a shared laundry room. The only thing you need to do is get quarters to use them or to buy the detergent.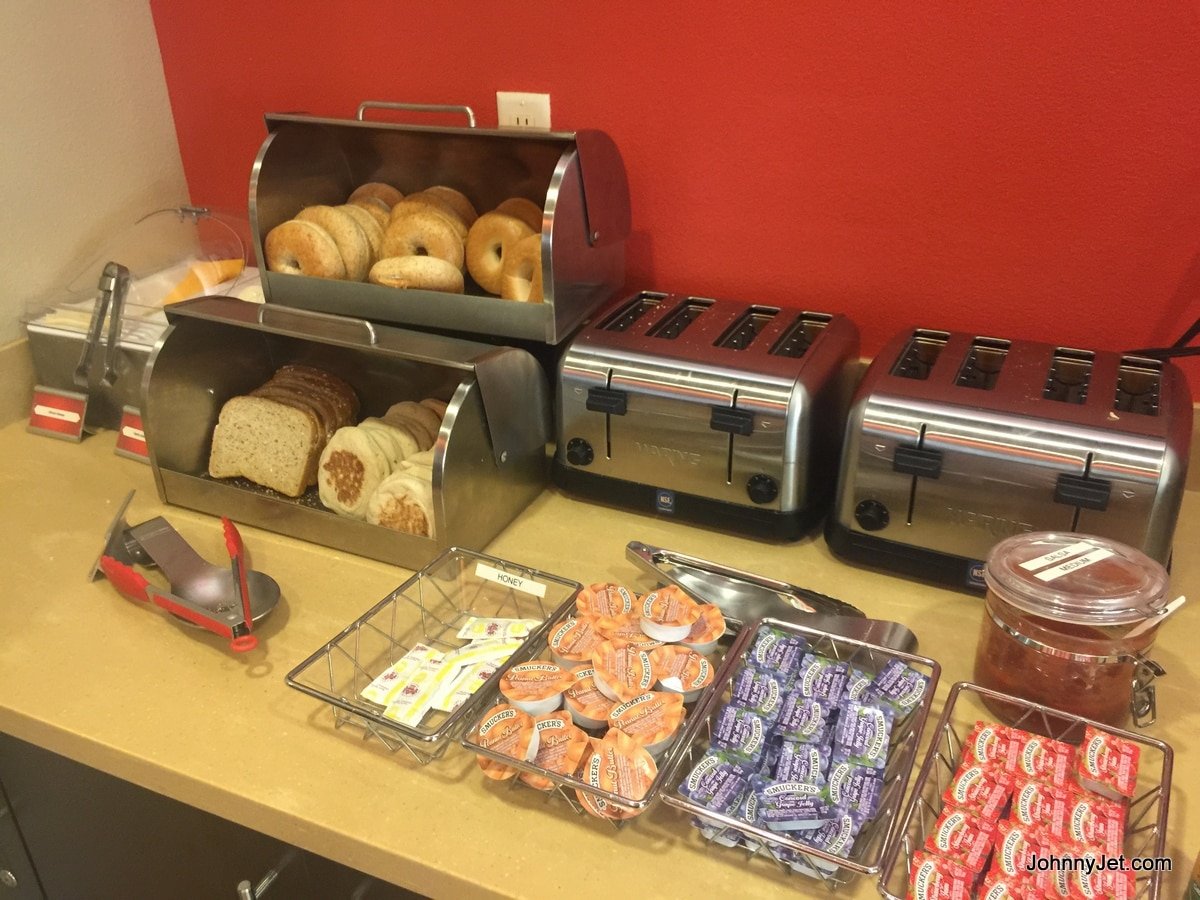 9. Free breakfast
You have to love a hotel that offers not only free breakfast but a hot one, too! In addition to fresh fruit, yogurt, cereal, muffins, toast and oatmeal, TownePlace Suites offers fried eggs with cracked pepper, pork sausages and waffles
10. Pool and outdoor grills
Pretty much every hotel in southern California has a pool and the TownePlace Suites not only has a pool and a hot tub, but outdoor grills as well. That's perfect for families or long term travelers who enjoy cooking outdoors.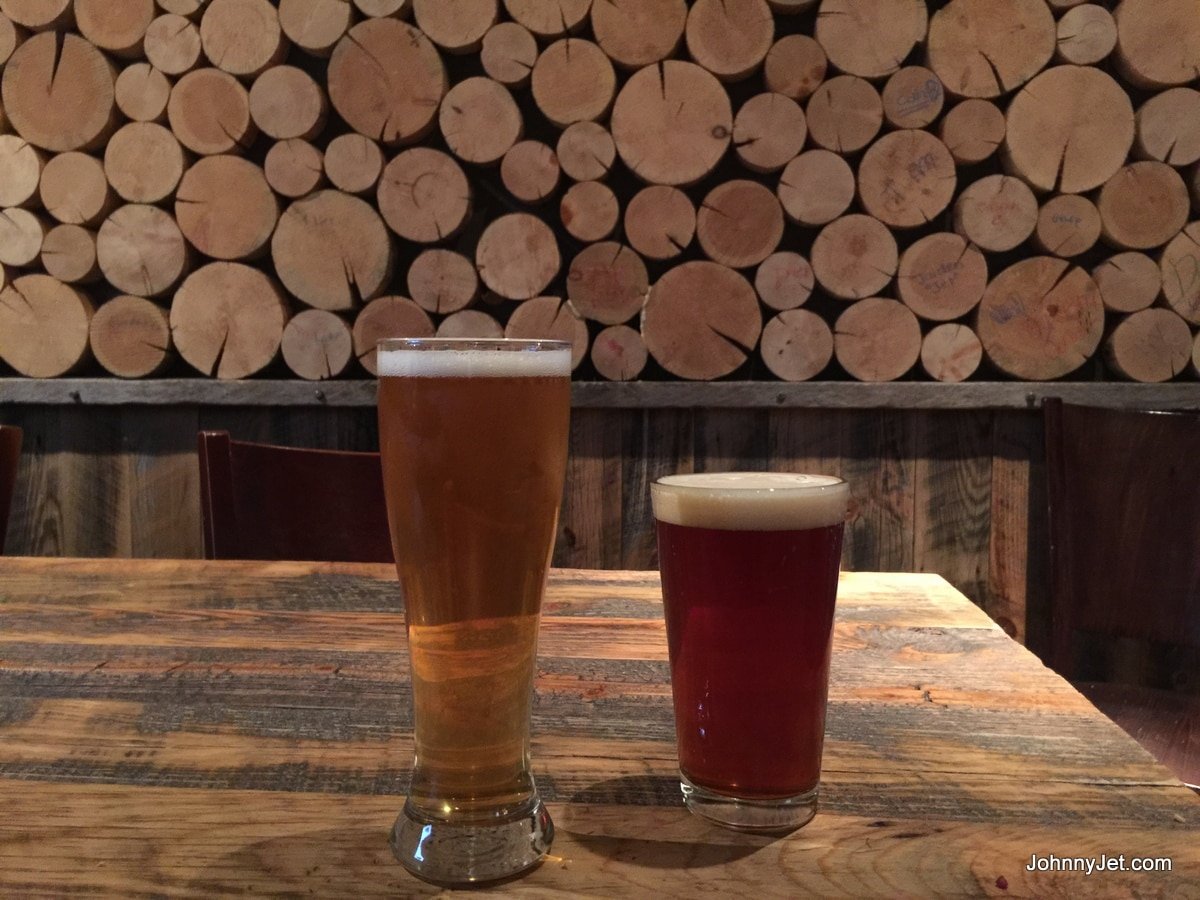 11. Convenient locations
After we exited off the 5 Freeway, I was happy to see that the hotel was close to so many major grocery stores and shops and a lot of local ones, too. In fact, across from our hotel parking lot was Starbucks, Hungry Bear Deli and both a Mexican and Japanese restaurant. There was even a Chevron station on the corner, which made it super easy to fill up before heading back home to L.A.
Good to know: Each hotel had a map in the lobby with a guide to the neighborhood and nearby dining, local businesses, and other points of interest. I was surprised to see that they not only had points of interest to San Diego attractions but also Los Angeles.
One night, we asked where we should go to dinner and the friendly hotel clerk told us about all the local breweries and Restaurant Row, which was four miles down the road (7 minutes according to Waze) and gave us a printed out directory and map.
We ended up eating at Sublime, which is a great place to go to find a variety of food options and to test some of the local beers. This area is so big on local breweries that they call the nearby Highway 78 the Hops Highway.
FYI: Sublime is known for their mac and cheese. They have a variety of combinations but I made my own with meatballs and jalapenos. Yum!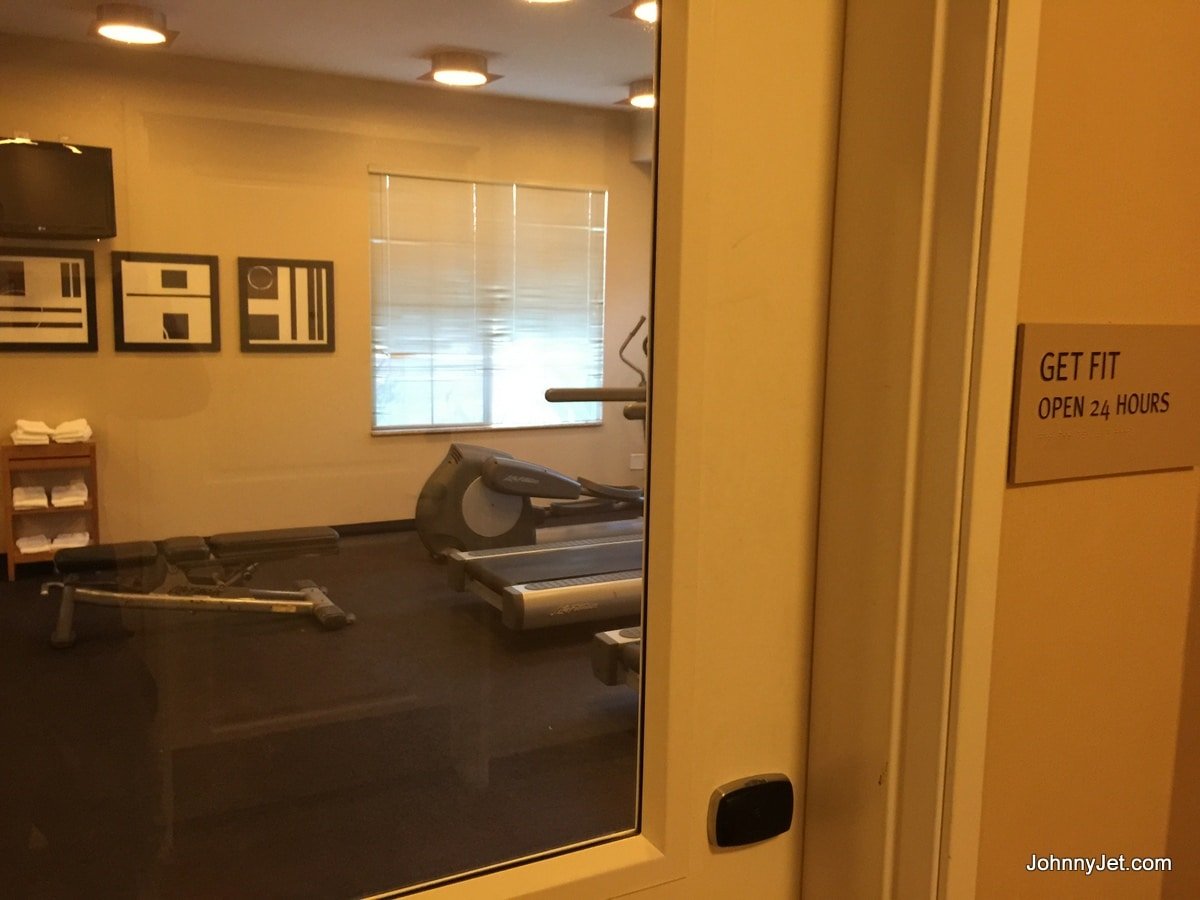 12. Workout room
Last but not least, it can be difficult to stay in shape when you travel, especially when you have a kitchen in your room and restaurants across the parking lot. All TownePlace Suites have gyms. Though they're small, they have state-of-the-art equipment.
I don't have any pets because I travel internationally too much but I think it's important for people to know that all TownePlace Suites are pet-friendly. That means that you or your family will never have to travel alone if you don't want to.
I'm a big fan of TownePlace Suites for all of the reasons above. With all of their amenities they really are designed for long stay guests to "live on" and "add life to longer stays."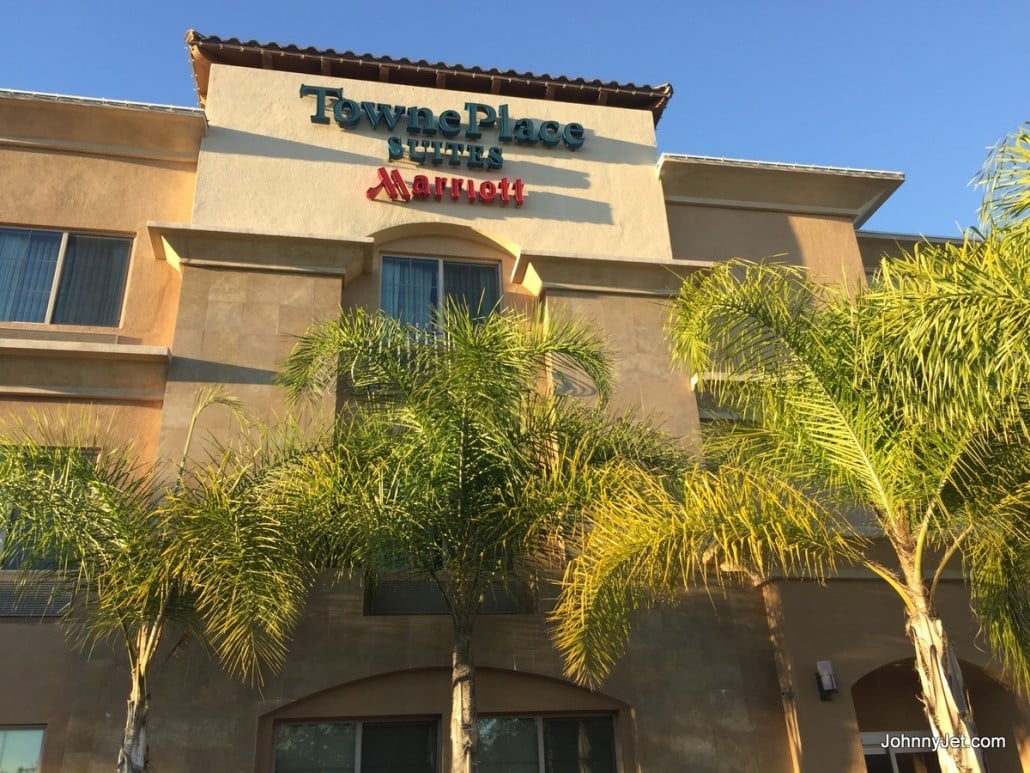 This is a sponsored conversation written by me on behalf of Marriott TownePlace Suites. The opinions and text are all mine.