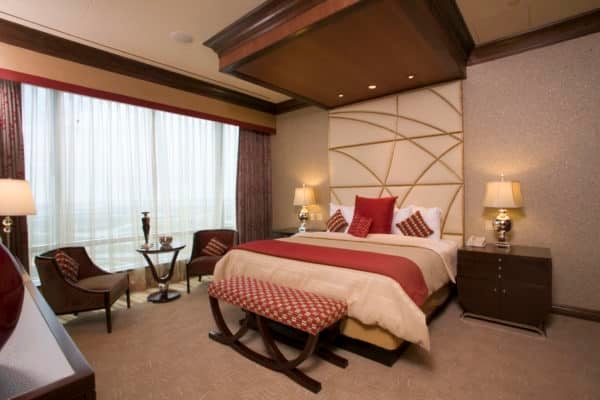 Check it out!  Caesars Entertainment Atlantic City will be hitting the streets of New York City tomorrow to hand out hotel room key cards for 3,000 FREE rooms at one of Caesars Entertainment's four Atlantic City resorts and casinos. Passersby will have the chance to snatch up a room at Caesars, Harrah's Resort, Showboat or Bally's if they spot one of the four body painted models emblazoned with the hotels' logos. The cards will have individual promo codes to be redeemed for one FREE night at the designated resort.
If you don't live in New York City don't feel left out because today we're giving away 100 FREE rooms to Harrah's Resort Atlantic City for a free overnight stay! It's first come, first serve to book your free room.
To book, CLICK HERE or call  888-477-8315 and mention code JOHNJ.
Rooms are limited and are only available on select dates May 20-June 20, 2013. One room per person may be booked. A credit card is required at the time of booking, and time of check-in. Guests must cancel 72 hours in advance or they will be charged a $100 fee. Must be 21 years old to book a hotel room. Management reserves the right to stop this promotion at any time. The offer is for One Night only, and if someone books more than one night their reservation will be canceled. Guest is responsible for taxes and fees.
If you will be in New York tomorrow (Tuesday, May 21, 2013 ) you can follow @CaesarsAC to find out their location but I heard the showgirls will be in:
Bryant Park from 12:00PM – 1:00PM
Madison Square Park from 1:30PM – 2:30PM
Wall Street from 4:00PM – 5:00PM
Penn Station from 5:30 – 6:30