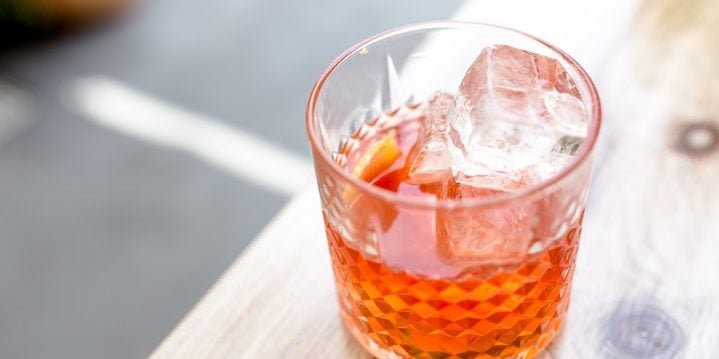 Following reports of authorities seizing 10,000 gallons of tainted alcohol in Mexico, it's important to take a minute to review safe travel practices, especially if you plan to consume alcohol in other countries. In the Mexico case, authorities opened an investigation into an illicit manufacturer who had been supplying numerous resorts, nightclubs and restaurants.
Allianz Global Assistance has teamed up with a former trauma nurse to offer some tips for staying safe while consuming alcohol overseas. The following ten tips were compiled  by Kimberly Seay, RN, director of assistance at Allianz Global Assistance USA, and a former ER/Trauma nurse:
Drink in moderation/limit alcohol usage
Insist on watching your drink being made
If you are suspicious of the color, then trust your instincts and—do not drink it
Bottled or can beer does appear to be a safer option
Insist that the beer is opened in your presence
Buy your own alcohol at Duty Free and only drink what you brought, even if you are required to pay a "cork fee"
Never, ever leave your drink unattended
Be observant and aware of your surroundings
If you do feel ill seek attention, don't delay
Call your travel insurance provider if you need help finding medical care, or if you are admitted to a hospital
While we can't ever guarantee 100% safety wherever we travel, booking travel insurance for unforeseen situations is a good step to take before a trip begins. Companies like Allianz can cover you, like they cover me.
"Having travel insurance with sufficient medical coverage guarantees travelers won't have to pay out-of-pocket for international care if they need medical treatment," said Daniel Durazo, director of communications at Allianz Global Assistance USA. "The right travel insurance provider will also be there 24/7 to answer questions and help with problems. Our Allianz TravelSmart app provides helpful tools, including a database of approved healthcare facilities overseas, local emergency numbers, one touch dialing to reach your provider in an emergency, and more."
Here's to safe drinking and travel!
Disclaimer: Johnny Jet works as an ambassador for Allianz Global Assistance (AGA Service Company) and receives financial compensation.
---
For more information about Allianz Global, visit AllianzTravelInsurance.com.
____________________________________________________________
Have your own tip? Email it to whitney@johnnyjet.com!
Want to see more tips? Click here for all 1,040!
Want even more travel tips? Sign up here for the Daily Travel Tip newsletter! Just fill in your email address and check the Daily Travel Tip box—and you'll have Johnny's best tips, straight to your inbox each day!
If you already subscribe to our weekly newsletter, you can sign up on the same page. Just fill in your email and check the Daily Travel Tip box on the same page and you'll receive an email with a link to update your JohnnyJet.com preferences. On that page, just click the Daily Travel Tip box and Update Profile.