On the southwestern side of Vancouver Island I discovered what many surfers, hipsters and Canadians already knew: Tofino, BC, is the best-kept secret in North America. A historic surf destination, Tofino is home to endless rolling swells that break perfectly against its westward-facing shores, white sandy beaches that last for miles, and old-growth forests teeming with wildlife, hiking trails and campgrounds. Once you get into town, you'll find a foodie paradise with coffee shops, ramen houses and legendary seafood along with a vibrant art and cultural scene, boutique resorts and a variety of water activities. My sister Amanda and I recently visited and fell in love with the place.
Here are ten things to do in Tofino:
1. Take a boat to Hot Springs Cove
Located on the Pacific Rim, British Columbia is famous for its hot springs, and Tofino is no different. In addition to amazing accommodations, Tofino Resort + Marina (see #10) has a full-service marina with daily fishing, whale-watching and a tour of Hot Springs Cove. My sister and I took the latter and set off at 8am for the hot springs, a 1.5-hour ride north from town.
After what might be the most picturesque boat tour we've ever taken, we walked along a boardwalk trail built by local First Nations tribe members, who still live in the area to this day, to a natural hot spring flowing through the forest and into the ocean. The water ranged from 110ºFahrenheit near the source to about 80ºFahrenheit in the lower tide pools (I recommend the lower pools).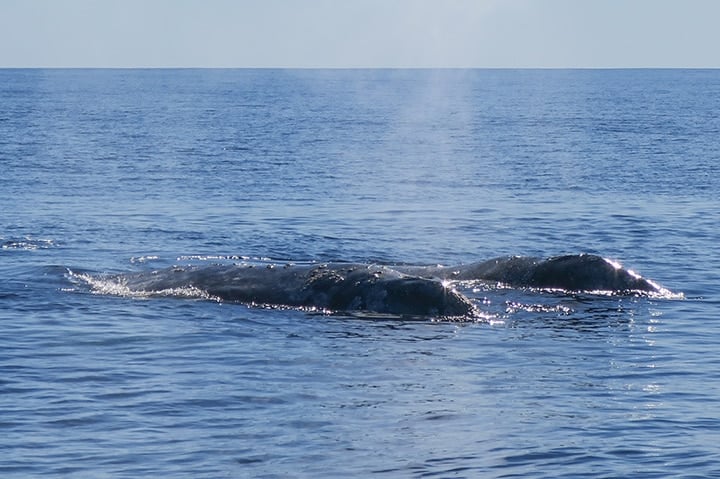 On the way back from the hot springs, we spotted a pod of grey whales feeding near the surface and stopped the boat to watch. In total there were five whales, including a small calf, all feeding within 10 feet of our boat. It was the closest we had been to a whale, and we weren't even on a whale-watching tour! When you combine the insane views, the up-close-and-personal experiences with whales, and the relaxing natural hot springs, this was by far the best thing we did in Tofino.
2. Go surfing
Surf culture is strong in Tofino, so strong that it was named the best surf town in North America in Outside magazine's 2010 Editors' Choice awards. A trip here is not complete without you renting a board from a local shop like Surf Sister and hitting the beach. Cox Bay is the best surf spot in town (and likely all of Canada) due to its shape and location, which creates consistent beach breaks and amplified swell. Dubbed "Surf Beach," Cox Bay is home to many surf competitions throughout the year and its mile-long beach makes it a great place for surfers and beachgoers alike.
3. Drink coffee at Tofitian
For a small population (less than 2,000), Tofino has an abundance of coffee shops, which is not entirely surprising since it is the Pacific Northwest. While there are many solid options for satisfying your caffeine fix, my favorite was Tofitian Café. The beans there are delivered fresh each week from a small-batch, fair-trade producer in Victoria. The café is quaint and welcoming, and the pastries are to die for. Do yourself a favor and begin each morning here.
4. Take a hike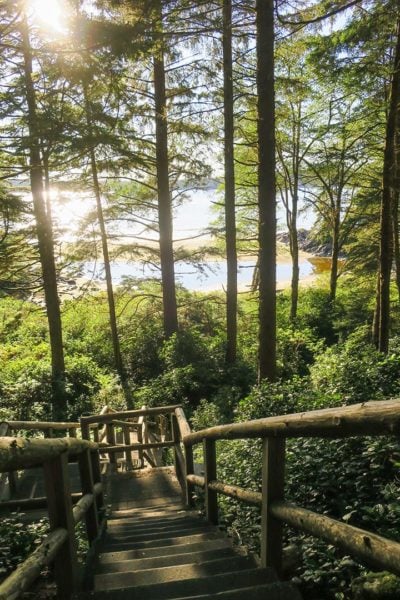 Tofino and the surrounding area are rich with nature, wildlife and beautiful hiking trails to explore. Tonquin Beach is a local favorite and easy for people of all ages and abilities. The trailhead is walking distance from downtown and leads to the stunning and secluded Tonquin Beach. Another legendary hike is the Canso Plane Crash Site, which holds a WWII-era B52 bomber that crashed in the forest in 1945. The hike takes you through a muddy bog that's difficult to navigate, even in summer months, but if you're an avid hiker it's worth checking out.
5. Explore the beaches
Tofino is home to many beaches, each one with its own identity and unique charm. Cox Bay is the surfer's paradise, but Chesterman Beach is the most popular hangout spot among locals. At low tide, you should walk its sandy shores and explore tide pools with sea stars, anemones and other marine life.
As its name suggests, Long Beach is the longest and largest beach in Tofino at 16km long. Another historic surf destination, Long Beach is also famous for its massive collection of driftwood bordering the old-growth forest and Incinerator Rock, a giant, climbable rock jutting out of the water's edge.
6. Have a beer at Tofino Brewing Company
For the best pint in town, stop by Tofino Brewing Company. In an unassuming warehouse, locals gather  for an after-work beverage, fill their growlers with the latest seasonal brew, or grab a sixpack of Tofino Lager on the way to the beach. All their brews are brewed in small batches and delicious. My favorites were the Cosmic Wave Double IPA and Lager.
7. Take a day trip to Ucluelet
Fifteen minutes down the highway fro Tofino is the small, majestic town of Ucluelet. A bit quieter than Tofino, Ucluelet is worth exploring and a great place to stay with numerous waterfront lodges, resorts and hotels tucked into its isolated bays and beaches. Plan a day hike on the Wild Pacific Trail and be sure to check out the Amphitrite Point Lighthouse for million-dollar views and incredible landscapes.
8. Have dinner at Wolf in the Fog
The best meal I had on Vancouver Island was at Wolf in the Fog in Tofino. The bar was exceptional with two stories of liquor, creative cocktail menu, and the same caliber mixologists you'd expect to find in big cities like San Francisco or New York bringing it all together. The food was out of this world, with local seafood, meats and vegetables from Vancouver Island. The menu is constantly changing based on what's fresh and in season.
We had king salmon for two as our main course along with tuna tartare and fried oysters to start. The fish was insanely fresh and accompanied with delightful grains and sautéed vegetables. Wolf in the Fog does not disappoint and is worth the price, a must-try.
9. Eat tacos at Tacofino
From fine dining to street food, Tofino's food scene is as diverse as it is delicious. A far cry from the culinary experience at Wolf in the Fog, Tacofino serves up equally tasty food from a taco truck just on the outskirts of town.
Only using fresh, quality and local ingredients, Tacofino has earned a reputation far and wide, which is evident in the long lines you'll find at the truck any time of day. Get the fish tacos for sure, but the Tuna-Ta Taco with seared albacore and beef tacos with sriracha mayo and pickled vegetables is stupid good, as well.
10. Stay at Tofino Resort + Marina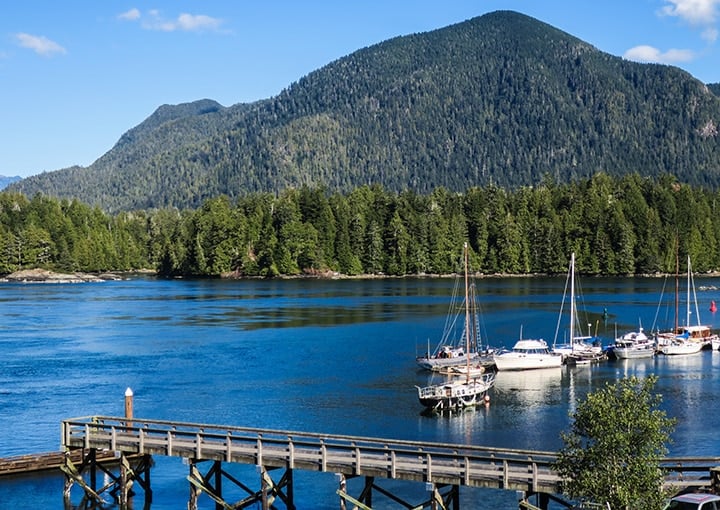 Fresh off a renovation that brought about all-new rooms, The Hatch Waterfront Pub (with full bar and great appetizers), and the amazing new restaurant 1909 Kitchen, Tofino Resort + Marina is an excellent choice for your stay in Tofino. The rooms are clean, comfortable and updated with modern amenities, and the waterfront location can't be beat.
The staff was friendly and offered great recommendations regarding the best places to eat and drink while we were in town (other than their own bar/restaurant, of course). Overall it was a fantastic experience and I will stay here again next time I'm in town.