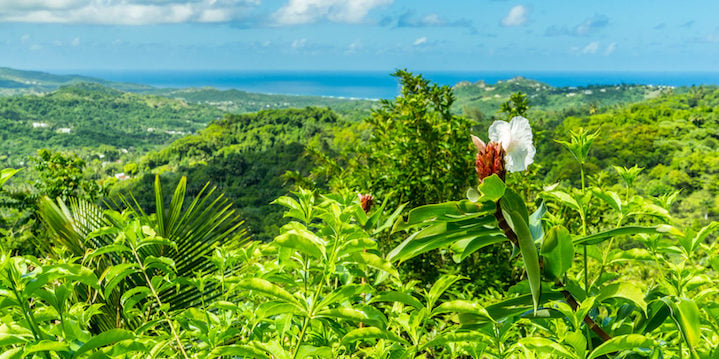 I recently traveled to Barbados, the easternmost island of the Caribbean, for a conference. I decided to arrive early to explore. As an avid photographer, I wanted to capture some of the beautiful things to do on the island. Barbados has so many exciting adventures: pristine sandy beaches, incredible sunsets, sprawling golf courses, polo games, horse racing, cricket, rum distilleries—even Westbury New Road, the street where Rihanna grew up (renamed "Rihanna Drive" in 2017). As a British colony until 1966, it also still holds a handful of British traditions.
More Barbados: A Perfect Day in Barbados
Here, with accompanying photos, are 10 things to do in Barbados:
1. Walk Martin's Bay
Cost: Free (beach walks)
Martin's Bay is a small fishing village located on the east coast of the island. While on a walk along the beach, I was amazed by the beautiful rock formations, huge coral reefs, and the colorful, vibrant local fishing boats seen in the above photo. You'll find local fishermen casting their lines right on the beach, hoping to supply fresh catch to nearby bars and restaurants. While there are no lifeguards in this area, I did notice people swimming, snorkeling and surfing close to the shoreline. Photographers would love the raw beauty of the place. As I walked down the beach, I also saw the famous Bathsheba Rock.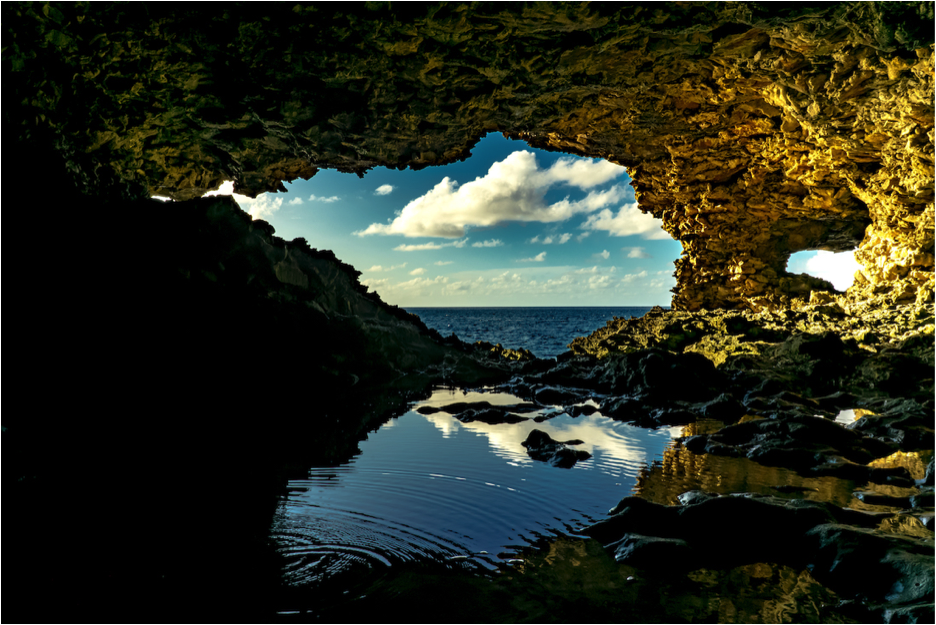 2. Visit Animal Flower Cave
Cost: $10 U.S./$20 BBD ($1 BBD under 12)
Hours: 9am-4:30pm (Monday-Sunday)
Discovered in 1780 by two English explorers, the Animal Flower Cave is located at the Northern Point of the island and was from the sea side of the cave. Inside the cave, explorers have found sea anemones. A sea anemone is "a flower consisting of tentacles that can sting and paralyze a passing fish in the larger variety of species." In 1912 a flight of coral steps was created to climb down into the cave through an opening right into one of the caverns. Since the floor of the cavern is also made of coral, it can be very slippery. Bring a pair of shoes with good grips and swimwear and a guide will help you navigate through the two large caverns. From the small pool in the second cavern, you can swim right up to the edge where the cave opens up into the ocean.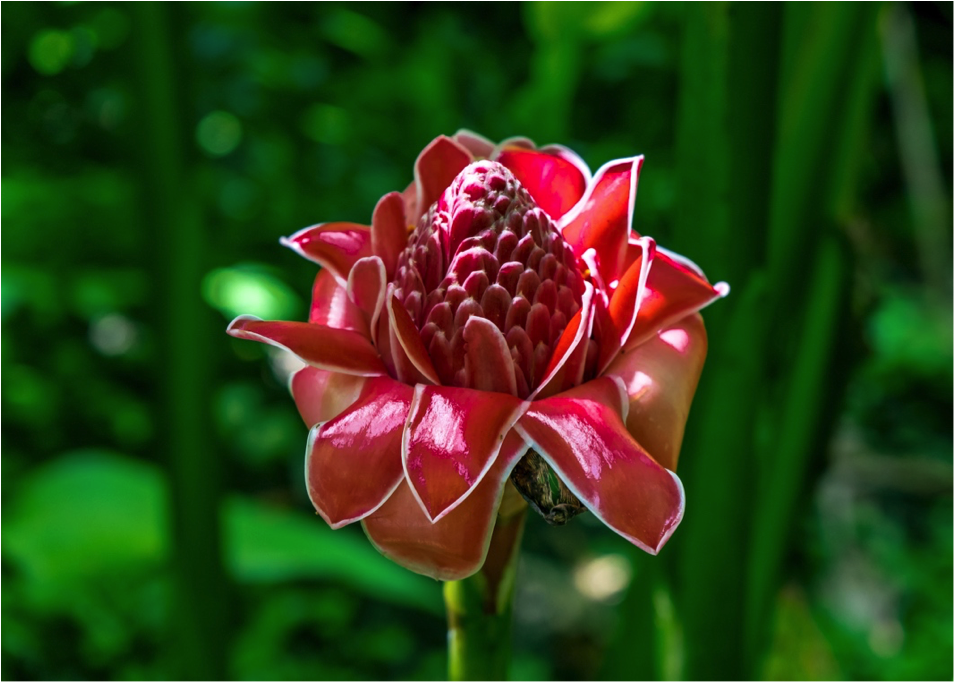 3. See the Flower Forest
Cost: $15 U.S./30 $BBD ($7.50 U.S./$15 BBD for kids 4-12 and free for kids under four)
Hours: 9am-4pm (Monday-Sunday)
The Flower Forest sits on 50+ acres of what looks like an amazon forest garden with seven acres of wild flowers blooming all year-round. Once a sugarcane plantation, the Flower Forest has transformed into a tropical wonderland. Make your way up to one of the highest points of the garden to be rewarded with a spectacular view along the coastline. The place is full of tropical palms, colorful shrubs and several tropical flowering plants, including the ginger lily pictured above.
4. Descend into Harrison's Cave
Cost: $30 U.S./$60 BBD and $15/30 BD for kids
Hours: 9am-4:30pm (Monday-Saturday)
Named after Thomas Harrison, who owned a vast majority of land in Barbados during the early 1700s, Harrison's Cave was discovered in the 18th and 19th centuries over several expeditions. The Barbados government undertook the excavation of tunnels that could accommodate trams, which opened to tourists in 1981. Today's tram takes you a mile down into the cave to see jaw-dropping calcite formations that take centuries to develop. The full journey, into and out of the cave via tram, took about 45 minutes.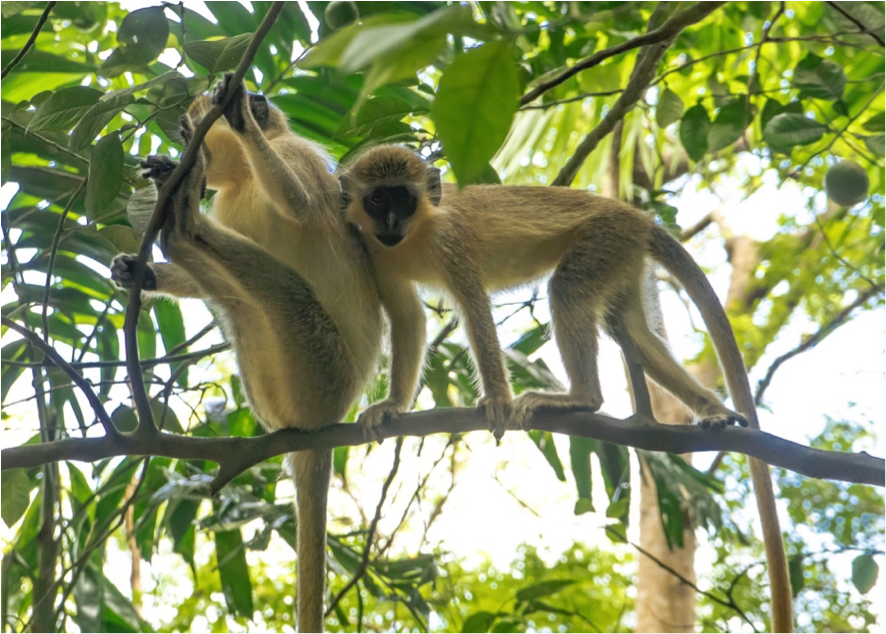 5. Spot animals at Welchman Hall Gully
Cost: $12 U.S./$24 BBD ($6 U.S./$12 BBD and free under five)
Hours: 9am-4pm (Monday-Saturday)
Welchman Hall Gully once resembled Harrison's Cave, but years of rain and erosion caused the Welchman cave to collapse. The three-quarter-mile gully is now a place where you can go for a nature hike, with smooth paths and places off the beaten path to explore. It's home to a number of tropical plants and trees including nutmeg, bamboo, clove, and palm trees.
While there, see if you can spot the formation of a white elephant that was naturally formed along the sides of the caves. At specific times during the day, the staff of Welchman Hall will feed the monkeys with bananas and carrots close to the entrance park.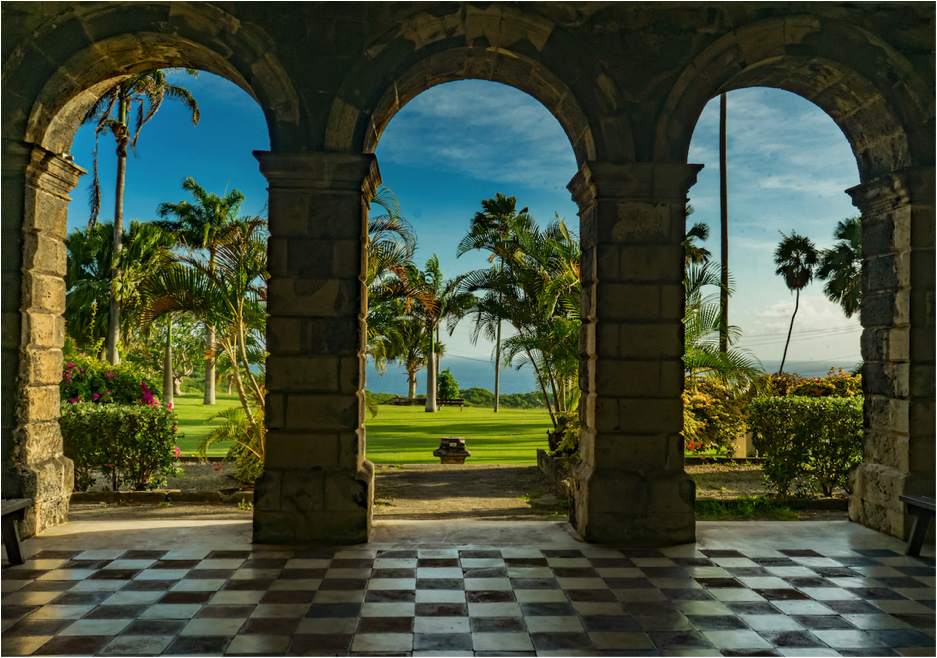 6. Stroll Codrington College
Cost: Free (donations are appreciated)
Hours: 9am-6pm (Monday-Saturday)
Codrington College sits on a high hill with a beautiful overlook of the Atlantic, offering one of the most spectacular views of the east coast of Barbados. Christopher Codrington, the original owner of this property, left portions of his sugarcane estate and land to the Barbados and Barbuda Society of Propagation of the Gospel after his death in 1710. This is one of the oldest Anglican theological colleges in the Western Hemisphere, with many of the Caribbean priests having trained here at Codrington College. The current structure was built in 1745.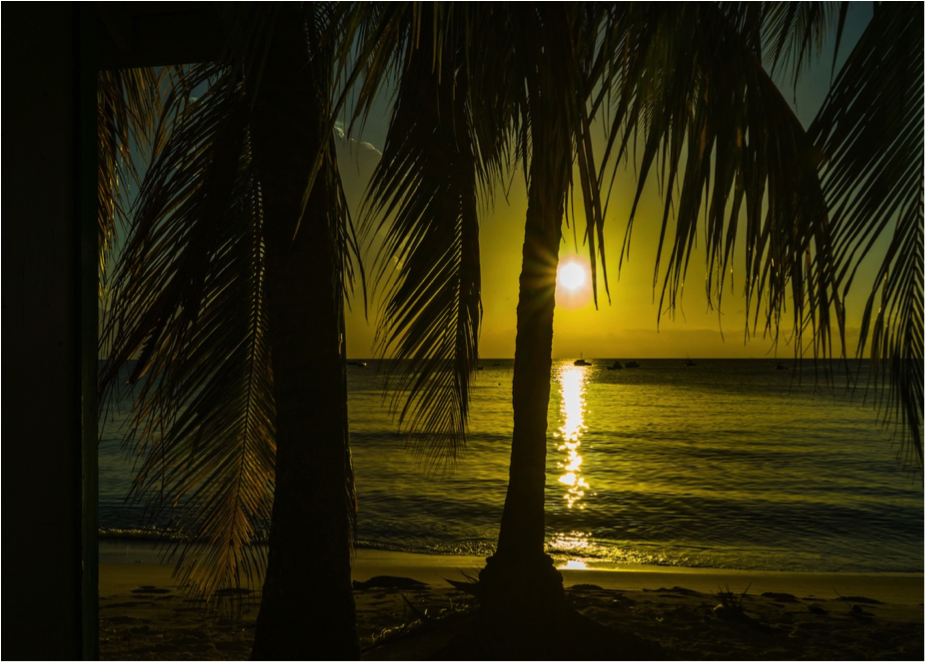 7. Catch the sunset at Six Men's Bay
Cost: Free
Located on Barbados's west coast, Six Men's Bay is a picturesque fishing village. Here, you'll often see fishermen bringing in their catch to sell in the market. During a long walk along the beach, I enjoyed the beautiful sunset, chatted with a few very friendly locals, and saw several kids and families swimming in the calm waters.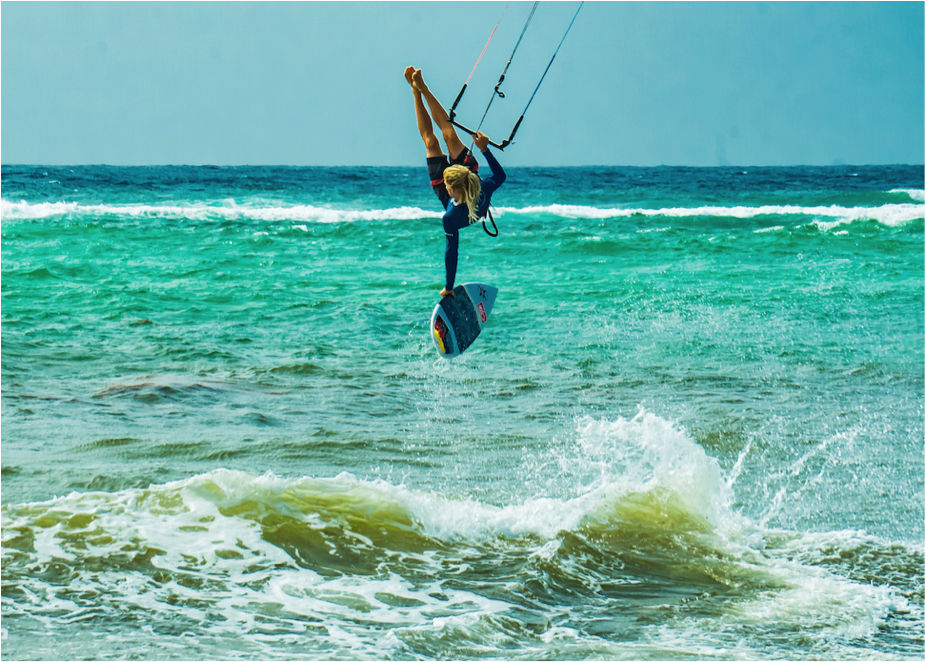 8. Watch kitesurfers at Silver Sands
Cost: Free to watch
Silver Sands is located on the south coast of the island. The waves and large swells make this a perfect location for windsurfing and kitesurfing, pictured here. Some of the best surfers in Barbados, as well a few professional surfers, turn up here.
9. See St. John's Parish Church
Cost: Free
Hours: 6am-6pm
St. John's Parish Church boasts amazing panoramic views that stretch from Ragged Point to Pico Tenerife. The church was first constructed in 1645, making it one of the oldest in Barbados. The first wooden building was destroyed by a fire and was replaced in 1660 with the start of construction on a stone structure. It was rebuilt a couple of times due to hurricanes, with the structure we see today having been completed in 1836.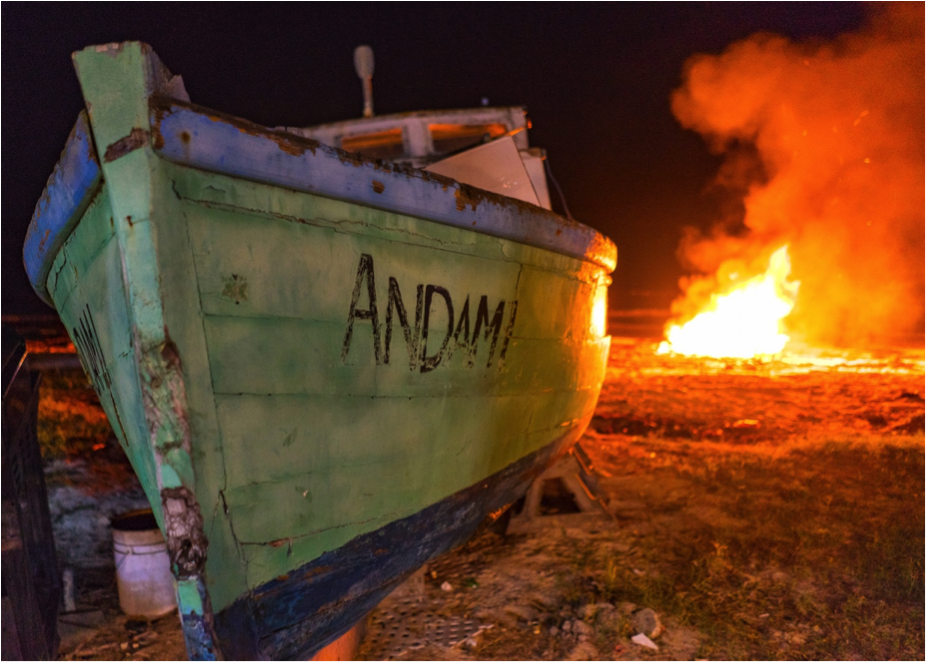 10. Spend a Friday night at Oistins Fish Fry
Cost: Free (food cost varies)
Hours: 6pm+ (Friday & Saturday)
Oistins is a fishing town located on the southern coast. Tourists and locals alike gather here on weekend nights for the fish fry mentioned here, with Friday evenings drawing the biggest crowds. I found the main draw to be the food, with excellent fish—including tuna, mahi mahi, flying fish, marlin, and lobster—as well as chicken, macaron pie, and more. You can get your fish grilled or fried, depending on which vendor you choose from, and it's all cooked right in front of you. A plate of fish and a beer will cost you about $30-$35 BBD ($15-$17.50 U.S.).
I also found several vendors selling local arts and crafts, live bands, and dancing depending on the night. One night, I found the above fishing boat with a bonfire right on the beach.
Getting around Barbados
There are plenty of cabs and local buses to get you around the island. Traveling by taxi may cost over $100 U.S. just to get to the Animal Flower Cave from the southern part of the island. Make sure to negotiate a roundtrip fare before you hop into a taxi.
As an avid photographer, I wanted to see Barbados with a local who knows the island. John Webster (email: barbadosbirds@gmail.com), well-known for his bird photography and as a tourist guide, was recommended to me, and he came through, sharing with me commentary and history at each stop. His rates are typically $50/hour (discounts are available when booking for more than five hours).
Upcoming events in Barbados

---
For more on travel to Barbados, visit visitbarbados.org. For even more, check out Ian Livingston's A Perfect Day in Barbados.