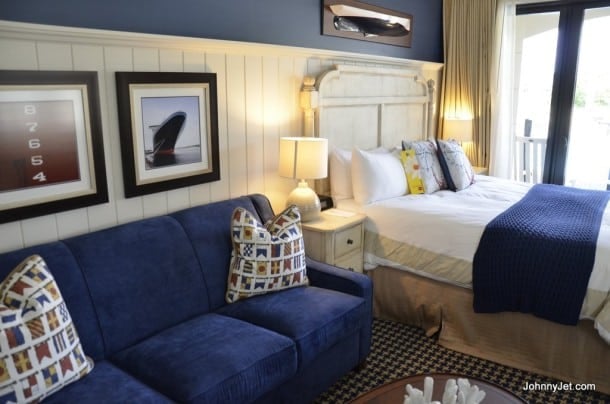 I've been fortunate to stay at The Delray Beach Marriott on numerous occasions. In fact, the hotel will always hold a special place in my heart because it's where I met my beautiful wife. I've now become good friends with the owners of Ocean Properties, the group that owns the hotel. So they almost always invite me down for their big events. This past week, they officially revealed eight luxurious villas on the property – the Delray Beach Marriott Villas By the Sea. Here are 10 reasons why you would want to stay there.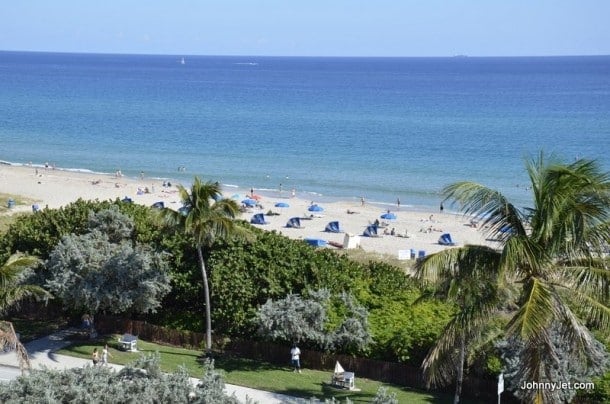 1. Location
The Delray Beach Marriott is the closest hotel to the beach and since the new Villas by the Sea were built just in front of the building, they are even closer. FYI: The Delray Beach Marriott is right on the corner of Atlantic Avenue and A1A so the beach is a quick 50-yard walk away. That's also the same distance to the closest of Delray's many wonderful restaurants.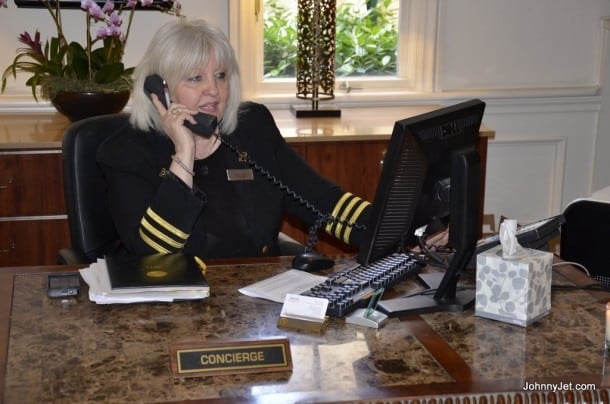 2. Concierge shows you to your room
After villa guests check-in at the front desk, they are then escorted to their room by the concierge who not only shows guests around the room but also offers to make any arrangements they desire, like dining, transportation, attractions, etc.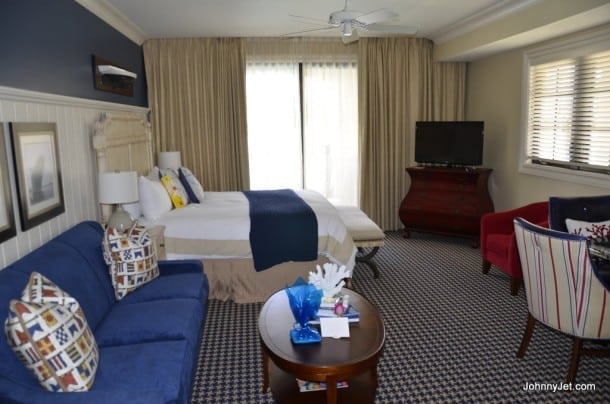 3. They are beautifully designed
Unlike most Marriotts, when the Villas by the Sea were designed, they did not have the business traveler in mind. There aren't any working desks and no signs to make you think of an office in these one-, two- and three-bedroom luxurious villas. In fact, it's just the opposite. I was there for work but I felt like I was on vacation. One thing is for sure: business travelers will want to earn enough Marriott points to be able to take their family here on vacation. Even the bath towels are designed to look like a beach towel.
The Villas by the Sea are laid out as follows:
There are four one-bedroom units, three of which are 1,000 square feet and one that is 520 square feet. Two of them are two-bedroom units, both at 1,250 square feet and there are two three-bedroom units at 1,600 square feet.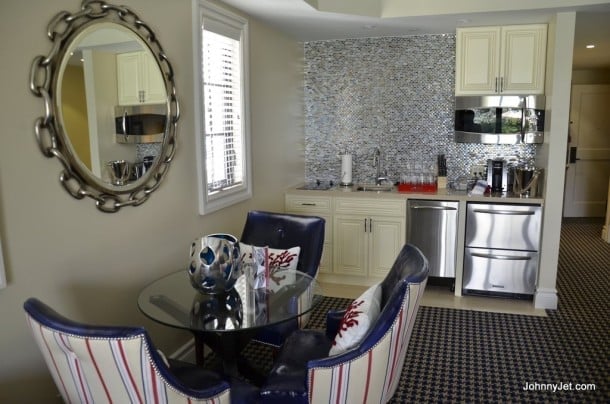 4. Kitchenette/unlimited bottles of water
Each villa comes with a kitchenette so you don't have to go out for each meal. You can cook in your room and you'll find everything you need: Refrigerator, stovetop, microwave, dishwasher, silverware, pots, pans, and serving dishes. The mini fridge is stocked with an unlimited supply of bottled water.   The hotel even offers a grocery shopping service!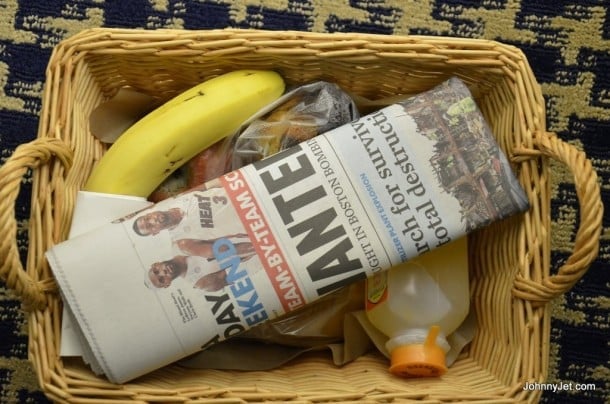 5. Breakfast baskets/bedtime treats
You should have seen my face in the morning when I opened the door only to discover a basket filled with breakfast treats (fresh squeezed orange juice, muffins, fruit, bagels with cream cheese, butter and jams. I toasted my bagel in the toaster and ate breakfast in my room while reading the paper and checking my email. When I returned to my room from dinner each night, I had a bedtime treat. The first night was chocolate covered Oreos and the second night was chocolate chip cookies and milk.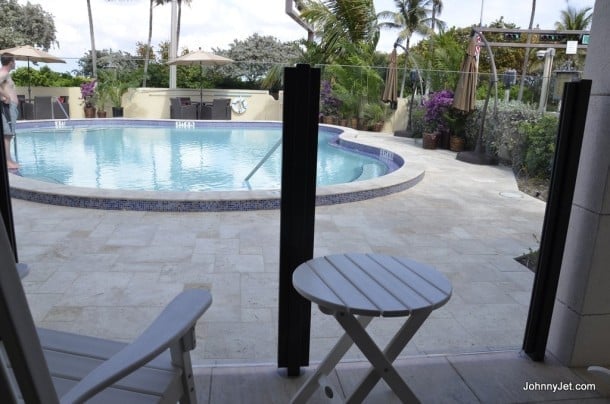 6. Verandas/balconies
All rooms have a private veranda or balcony, which allows you to relax even more.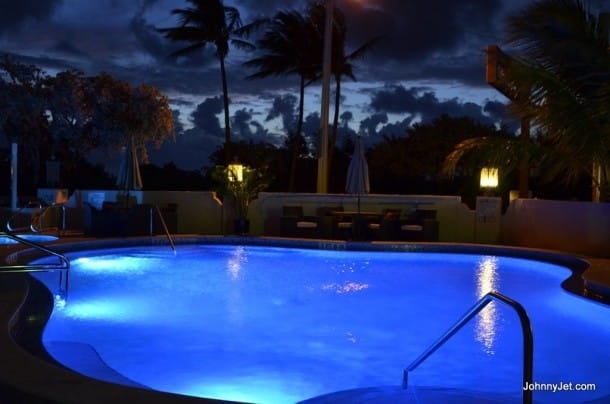 7. Private pool
Villa by the Sea guests have exclusive access to their own private pool. The two days I was there I never saw more than one family in it at a time. Most must either go to the beach or the family pool.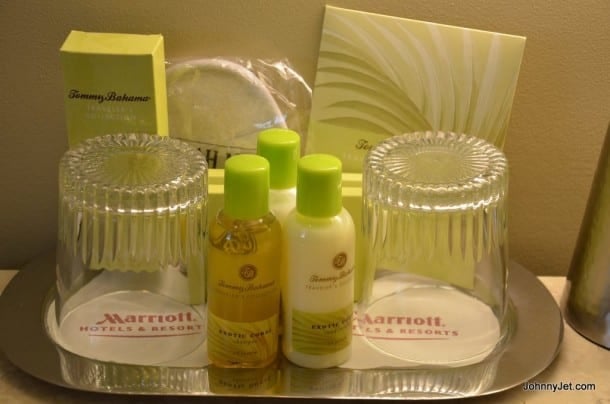 8. Tommy Bahamas toiletries
Have you ever seen a hotel bathroom stocked with Tommy Bahamas toiletries? Me neither, which is why I think it's worthy of being on this list. Great products with a fun name!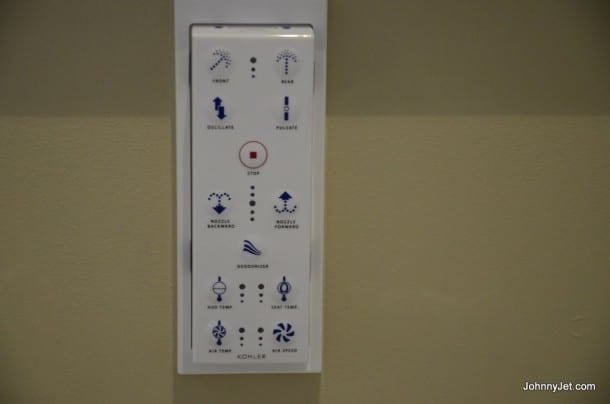 9. High-tech toilet
The highlight of the marble bathroom wasn't the Tommy Bahamas toiletries. Instead it was one of those high-tech Japanese toilets that do practically everything for you but flush.
10. Limo driver testimony
I had an early morning interview on the local news and the car service the hotel uses (A1A) had an awesome Swedish driver. He told me that he picks guests up all the time from the Delray Beach Marriott and from one of the other upscale hotels in town and that his passengers complain about the other hotel and do nothing but rave about the Marriott – especially the new villas. What more proof do you need than that to just come on down for yourself? What I've come to learn about the owners of Ocean Properties is that they don't just care about money. Most of their employees, including ones at the Delray Beach Marriott, have been there for years and love what they do, which is making guests feel welcome and leave happy.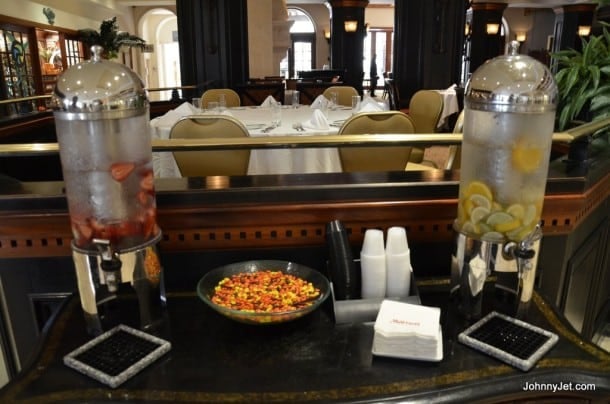 11. Bonus! Reese's Pieces
This isn't just for villa guests but in the lobby of the Delray Beach Marriott is a huge bowl full of Reese's Pieces. I kept looking over my shoulder to make sure ET wasn't nearby as I filled up the shot glass-sized cups, using the spoon that's supplied.
As you can see I really enjoyed my stay in the new Delray Beach Marriott's Villas by the Sear and I'm going to try and earn enough Marriott points so I can treat my dad and his wife to a staycation.