I don't think many people would argue if I said that if Rio de Janeiro were safe, it would be one of the best cities in the world. How many cities do you know that are attached to a tropical rainforest? Add to that the food, beaches, attractions, weather, and lifestyle, and you have one amazing place. The problem with Rio and other Brazilian cities, of course, is the crime.
I've been to Rio a couple of times, and I remember my first visit in 2007. I was so nervous about going because my friends, my family, the media, Internet message boards, and even the Brazilian gate agent I encountered before I boarded the plane put the fear of God into me. They all warned me to be very careful in Rio. I felt as though I was about to enter a war zone rather than visit a tropical vacation destination.
Those warnings turned out to be for the best, though, because they put me on guard, and that's what I hope to do with this post. If you're heading down to Rio for the 2016 summer Olympics, which begin on August 5, you should check out these travel tips I just wrote for TravelSmith.com and consider getting one or all of these 10 travel products to help keep you safe: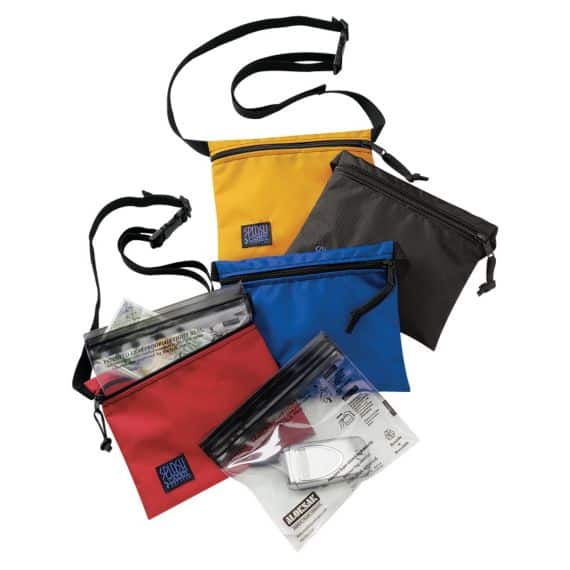 1. Waterproof Caddy ($27)
Rio's beaches are famous for their beauty but locals know not to ever bring anything valuable and they never leave anything unattended – especially when they go for a swim. However, if you are by yourself and want to cool off in the water, then think about getting this waterproof caddy. You can store your money, phone or small camera in it and take it swimming with you to keep them safe and dry.
2. Pacsafe Metrosafe LS200 Crossbody Bag ($84)
One of the basic rules of travel, which I always see tourists break, is hanging their backpack, bag or purse on their shoulder or on their back, instead of wearing it across the front of their body. You should always wear your bag across your chest and keep your arm over it – especially in crowded places or on public transportation. This Pacsafe Metrosafe crossbody bag is equipped with RFID-blocking technology and is water-repellent. The best part is that it has essential anti-theft features built in like tamper-proof zippers, a slashproof front and bottom panels, as well as a slashproof shoulder strap. The padded electronics pocket holds a tablet and the front zip organizer has a large slip pocket, pen slot and key clip. The "Lockabout" security clip safeguards your zipper from roaming hands. It also has water bottle sleeves on each side. So, while there are plenty of crossbody bags on the market, this one is designed specifically to prevent theft.
3. Secret Waist Belt ($20)
Here's a fantastic place for female travelers to keep their money and passport safe, whether watching the games or dancing in a nightclub. This secret lingerie-weight waist pouch fits sleekly under pants or skirts for stealth-level travel. It comfortably stores a passport, credit cards and cash in its zippered compartment and has an adjustable waist strap.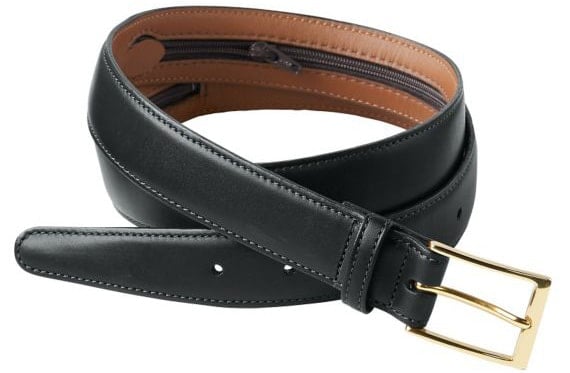 4. Leather Money Belt ($49)
Guys can wear a money belt to hide their large bank notes. This one holds several folded bills in its hidden 18″ zippered compartment. But only take this money out in private like in a bathroom stall and carry small bank notes separately.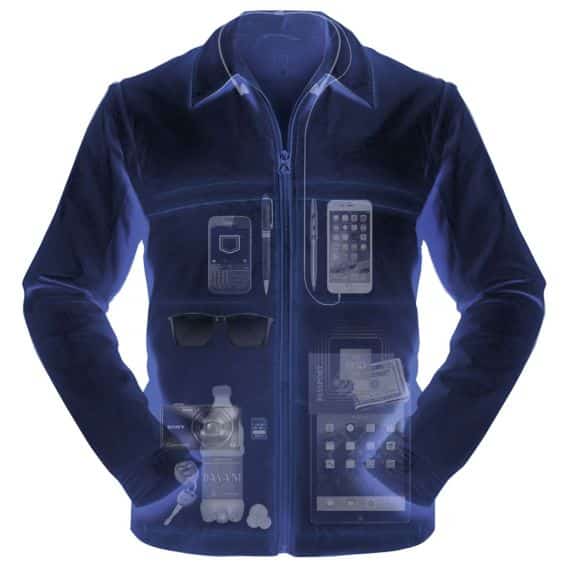 5. Men's SCOTTeVEST Sterling Jacket ($150)
Another great hiding place for your valuables is Scottevest's Sterling Jacket. With 24 pockets to stash your travel essentials, including one that is lined with RFID-blocking material, it will keep important documents safe and secure from identity theft. They have a patented system of internal guides that allows you to run headphones from one of the pockets to your ears so you can groove on the move. You can even connect a battery in one pocket to a device in the other. And, if it gets too warm, simply remove the sleeves to convert the jacket into a vest. I was a huge fan of SCOTTeVEST long before they became a sponsor and use their products every time I travel –not only do they keep valuables safe, but can also act as an extra carry-on!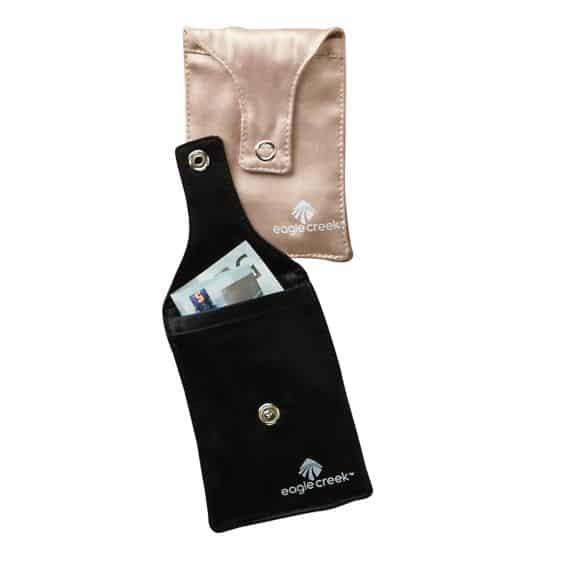 6. Eagle Creek Bra Stash ($13.95)
For the women who want to join the locals for a morning jog along Copacabana Beach, then get one of these Eagle Creek Bra Stashes. This slim, silk safety stash is perfect for concealing your bills and ID.
7. ExOfficio BugsAway Adventure Hat ($45)
Crime isn't the only thing you have to worry about in Rio. It's the sun and Zika-carrying mosquitoes. This ExOfficio BugsAway Adventure Hat features Insect Shield technology so it keeps mosquitoes away. In addition, the "breathable performance fabric" offers UPF30+ sun protection. When it gets all sweaty you can just remove the adjustable chin strap and pop it in your washing machine.
8. Set of 2 SearchAlert Combination Locks ($19)
This set of 2 SearchAlert combination locks will keep your belongings safe and give you peace of mind while you're traveling. They're TSA approved so the TSA can open them if they need to but potential thieves will have trouble cracking them. Keep in mind that while locking your checked bag seems like it should prevent thieves from stealing from it as well, that's not necessarily the case with zippered bags. With a zippered bag, all a thief has to do is stick a pen in between the zipper to have it open in seconds (see this video).

9. Bluetooth Smart Tag Tracking Device ($60)
If you're really worried about your bag or purse being stolen, check out this clever tracking device that safeguards it by using a Bluetooth connection to your mobile device. It will send out an alert when you're out of range (up to 100 feet). The mobile app also records your last known location to help you retrace your steps.
10. Universal Adapter Plug with Dual USB Port ($35)
You won't want to have your phone or other electronic devices low on battery. So just in case your hotel doesn't have adaptors, bring this lightweight and compact universal adapter with you. It has one plug socket and two USB ports, and comes with interchangeable plugs for the four most common sockets in over 150 countries, including South America. If you don't plan on going anywhere besides South America, then pick up one of these grounded adapter plugs as it will let you use your North American appliances while traveling in those places and it's just $5.99.
Save