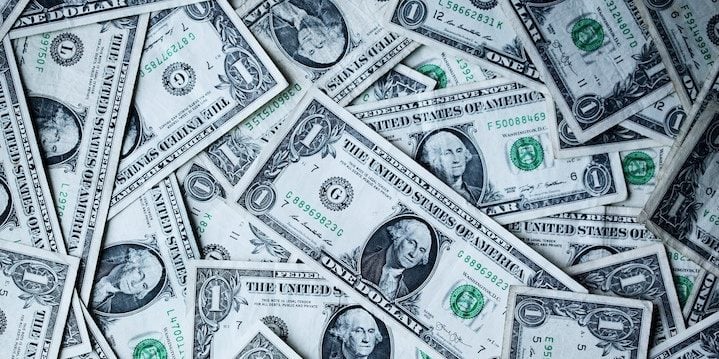 This is a sponsored post.
Every road warrior and business traveler I know uses a VPN. If you didn't know, VPN is short for "virtual private network" and according to Wikipedia, it's defined as this: "A virtual private network (VPN) extends a private network across a public network, and enables users to send and receive data across shared or public networks as if their computing devices were directly connected to the private network."
I've been using a VPN for years (I use Hotspot Shield). I first started to use one while traveling overseas because I wanted to be able to access U.S. websites that were either blocked by governments of countries I was in, or news and sports sites where I could stream videos online. Due to copyright laws, many media companies don't allow viewers outside the U.S. to view their content. I noticed that those savvy enough to use a VPN could binge-watch all they wanted or watch their favorite sports team's games live by tricking the computer into thinking they were on U.S. soil (or wherever they wanted it to be).
Then I started using a VPN for a more important reason: It kept my data safe, which is why I continue and will pretty much always use one whenever I'm somewhere other than home, whether it's in Singapore or the local Starbucks close to my house. Maybe you've read about or heard horror stories from your friends about how easy it is these days for hackers to crack into your computer. Usually, they use an open Wi-Fi network like what's offered at a coffee shop or airport. Sometimes, they even create networks, usually with the word "free" in them, just to lure desperate, Wi-Fi-seeking travelers who need to get on the internet to check email, upload to Facebook or make a phone call. Just Google "free wifi scam" and you can read thousands of stories.
The other reason why I use a VPN is to save money on travel. There are countless examples I can use, but since a friend of mine is currently traveling from Mumbai (BOM) to Goa (GOI) I'll use that route as an example: First, I checked fares on Expedia.com and they showed the cheapest roundtrip fare was $108 R/T. See the screenshot below.
Then I changed my location on my VPN from the U.S. to India (you can do this by going to Hotspot Shield's startup page on your computer and on the right side in the middle, you'll see "United States." Click that tab (see screenshot below) and change over to "India."
I typed in Expedia and Expedia.co.in came up. I searched the same flights and the price was 4,433 INR. See the screenshot below.
After I converted that 4,433 rupees to U.S. dollars, sure enough, the price dropped to $61. Multiply that by four people and you've saved some serious cash.
I've never used a VPN to save on apartments, but a Reddit user posted this: "Here is a pro tip…when booking my apartment in Spain, i simply used google.com.mx to find apartments because then the listing came in spanish, and of course these catered to Latin Americans who can't really afford the high usd or european prices. Yes, you have to do a search in spanish, but you can go to any of the subreddits and ask people to help you translate or google translate works sometimes. I ended up getting an apartment for 70 a night instead of 100 the night. This can work in France, Italy, Germany, etc. Somehow businesses adjust their prices on the market so many times a google search from the phillipines or latin america, might yield you a lower price."
As you can see, using a VPN is not only a smart way to keep your data safe but also a way to potentially save money on travel. There are a lot of VPN companies out there, but I recently started working with Hotspot Shield because they're the leader in the space. They have had over 650,000,000 (yes million) downloads and are rated the #1 app in "Productivity and Tools" on iOS and Android. Just look at their ratings in each of those app stores. They have a 4.5 in Apple with over 53,000 ratings. In Google Play, Hotspot Shield has a 4.0 with over one million ratings!