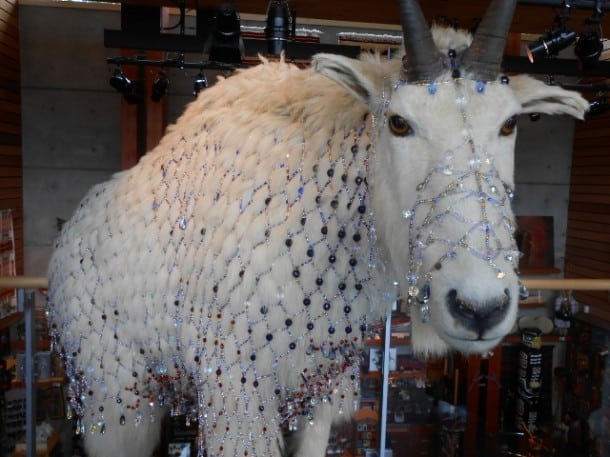 A Variety of Food Choices and Prices
There are many choices of restaurants in Whistler, you can get anything from Dairy Queen to sushi.  The Squamish Lil'wat Cultural Center Café is an ideal place to start off an afternoon.  Leave your fear of carbs behind:  both my little girl and I fell in love with the Brannock Bread  which is similar to fry bread but has a pancake-dense center.  She got the Salmon Panini (Brannock Bread and Salmon) and I ate a bowl of venison chili that was cooked to perfection.  The café has free Wi-Fi and includes a play zone for kids and is a great way to introduce the whole family to a few of the native foods. The menu changes daily and the prices are approximately under $10 per meal.
Elements Urban Tapas Parlour menu is comprised of locally grown ingredients. It's a quiet bistro, not my first pick for feeding a family as it's not the type of place for boisterous interaction or super kid-friendly choices – but the food is delicious and the lunch prices are workable at $6-17 per person. Keep in mind that if you're in a party of 6 or more, an 18% gratuity will be included. I had the benny stack, which was rich and hearty and would make any lumberjack happy and my little girl had a tuna sandwich that resulted in a thumbs up from her.
The Wildflower is located in the Fairmont Chateau and has an expansive Sunday brunch that is a belly buster – a good way to load up before a big day of biking, hiking, etc.  You might have to pry your kids away from the table loaded with sweet rolls, muffins and breads to get them something healthier, but it's a nice problem to have when there so many other choices of food to include a healthy options menu. Gluten free and raw vegan choices are available among others. Breakfast ranges $10 – $24 per meal, Sunday Brunch $45 for adults, $22.50 for children
We found some less expensive family meal choices and of those our favorite was the Greek restaurant Opa! on the outskirts of the village, where the meals were well under $10 per plate and the atmosphere had a local appeal.
Helpful Hint: Next door to Opa! is a large grocery store where you can stock up on snacks and healthy options for the family.