Food and travel are a match made in heaven. What better way to learn about a new destination, its people and its culture than by exploring it through its food and daily meal customs? Whether you're a bona fide foodie or just someone with an interest in foods around the world, you'll love any of these five culinary journeys with Vantage Travel. Here's a closer look:
RHINE CULINARY DISCOVERY
Explore the beautiful cities of Amsterdam, Cologne, Koblenz, Mainz, Strasbourg/Kehl and Basel on Vantage Travel's Rhine Culinary Discovery cruise for 2018. This cruise has six tours included: a scenic canal boat ride in Amsterdam, a walking tour of Mainz, a tour of the Old Town in Heidelberg and a walking tour of the historic Old Town in Koblenz. But for foodies, the real highlights will be the culinary stop at a local brewery in Cologne and the 'Culinary Bites and Strasbourg Sights' walking tour. Still hungry for more? You can sign up to sample Heidelberger Studentkiss confections and try a cooking workshop in Amsterdam.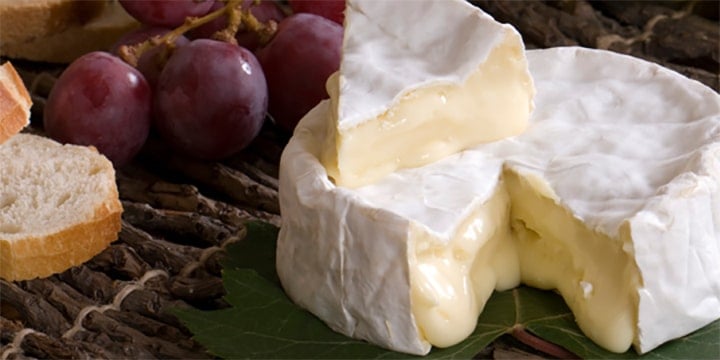 NORMANDY & THE D-DAY BEACHES
On this river cruise, you'll learn so much about Normandy and will relive the story of D-Day in a stirring presentation by noted authority Nigel Stewart. You'll also have an opportunity to visit the emotional American Cemetery in Normandy. While this cruise is heavy on the history, it's also a great pick for culinary connoisseurs as it explores France's rich culinary heritage, with a particular focus on Normandy. You can expect lots of tastings along the way, from creamy cheeses to apple brandy and you'll have the opportunity to participate in a few cooking classes so you can go home and wow your friends and family!
SWITZERLAND & THE HEART OF THE RHINE & MOSELLE
If the way to your heart is through your stomach, then this is the river cruise for you! Some of the richest culinary traditions can be traced back to this part of the world, which means you're in just the right place! As this cruise wends its way along the Rhine and Moselle rivers, you'll wend your way through a culinary journey that includes sampling local beers in Cologne, taking an interactive cooking lesson on beef roulade in Cochem, learning how to make the German equivalent of macaroni and cheese, called kasspatzle in Breisach and enjoying other cooking demonstrations in Bernkastel and Trier. On board the ship, you'll get to experience the flavors of the regions you're in with themed dinners, including Dutch- and Swiss-themed Captain's Dinners as well as an Alsatian dinner.
MAJESTIC RIVERS OF EUROPE: CASTLES, CATHEDRALS & FAIRYTALES
Ready for your mouth to start watering? The European delicacies you'll enjoy on this river cruise are endless and each day will bring new tastes to try. In Heidelberg, you can expect to sample delicious bites from steaks to tart flambé, all washed down with local beers and wines as well, of course! You can learn how to cook German sausage, apple strudel, pot roast and an Austrian breakfast hash … all the authentic, European way. Guests will also enjoy themed dinners on the ship that reflect the local dishes as well as daily demonstrations teaching how to make a variety of cocktails that can all then be enjoyed!
ESSENTIAL HOLLAND: TULIPS IN SPRING
The Essential Holland: Tulips in Spring cruise takes travelers on an exciting journey through the Netherlands and Belgium but this cruise isn't just about the tulips. Foodies will love the onboard culinary experiences like learning about the Belgian tradition of making chocolate during a chocolate workshop, as well as daily cocktail demonstrations. Off the ship, you'll have the opportunity to learn about local customs by visiting a local home for an aperitif, where you'll engage with locals in an educational cultural exchange.
WIN A RIVER CRUISE Ready to hop on a river cruise? You could win a free deluxe river cruise for you and a friend with a value of up to $10,000! You'll enjoy the rivers, culture and cuisine of Europe on an unforgettable trip. Click here for full sweepstakes details, terms and conditions. Good luck!
This is a sponsored post but all opinions expressed within are my own.