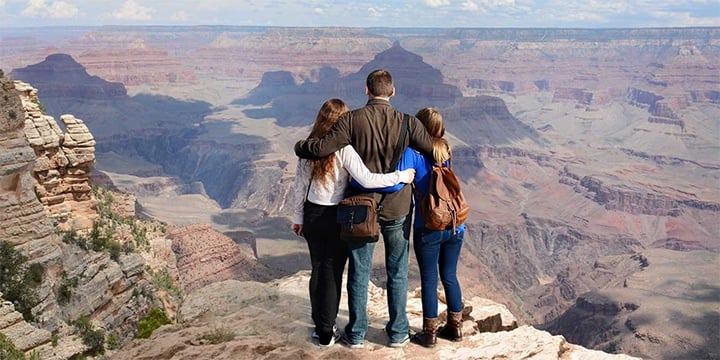 The holidays are behind us and winter's a bit of a slog, isn't it? What better way to beat those winter blues than by focusing your attention on something fun, like planning a family vacation? Vantage Deluxe World Travel was established in 1983 to offer travelers a deluxe travel experience along with great value and 35 years later, they are an industry leader and offer all kinds of adventures from river cruises to safaris. If you're thinking of a family vacation this year, consider one of these three great options – they're all priced with savings on third and fourth guests in rooms!
South Africa: A Classic Safari Adventure
If you've never done a safari before, then this is the safari for you, especially if you're traveling with your family. I've been fortunate enough to do a few safaris in India and Africa and I can't wait to take my son on one – I know he'll love it! This 15-day 'starter safari' is ideal for families traveling with people of all ages since there are no vaccinations or prophylactics required in South Africa. And while many safaris require guests to take long transfers, the longest on this itinerary is just an hour, making it easier for little ones. On this journey, you'll explore cities like Johannesburg and Cape Town, the Cape Winelands and of course, game parks, including Addo Elephant National Park and Pilanesberg National Park, full of exciting wildlife, like elephants, rhinos, lions and leopards. Get more information here.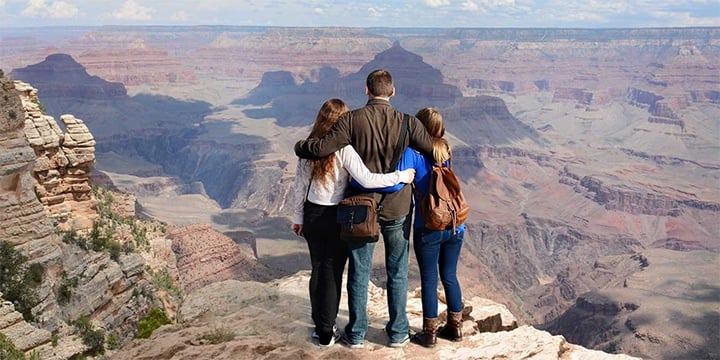 America's Majestic National Parks, Canyonlands and Monuments 
Looking for an adventure the whole family will enjoy? This 15-day itinerary starts in Scottsdale, Arizona and takes you through the Grand Canyon, Lake Powell, Zion, Las Vegas, Jackson Hole and Yellowstone National Park, as well as other stops along the way. Everyone in the family should have their cameras poised and ready to go as you explore the breathtaking scenery of the American West, from the canyons and the desert landscape to the beauty of the Colorado and Snake rivers. Guests can enjoy all kinds of sightseeing excursions and for the active traveler, there are lots of opportunities for hiking, biking and horseback riding. This journey is specially designed to be family-friendly so pack up the kids, grandkids, grandparents or whoever else wants to join and make this a vacation no one will forget! Get more information here.
Heart of the Canadian Rockies: Banff, Jasper and Lake Louise
The province of Alberta in Canada is home to some of the country's most spectacular scenery and on this eight-day itinerary, you'll get to see it up close and personal. From the majesty of the Rocky Mountains soaring high into the sky to the glistening lakes down below, you'll be awestruck by the surrounding beauty. On this trip, guests will take a gondola ride up Sulphur Mountain to get an incredible birds-eye view of the landscape below, drive over a glacier in Columbia Icefield and look out for wildlife along Maligne Lake. This itinerary is intentionally flexible with opportunities for adventure like hiking and kayaking as well as lots of leisure time, so it's easy to bring the whole family and customize your trip exactly to your liking!
This is a sponsored post but all opinions expressed within are my own.