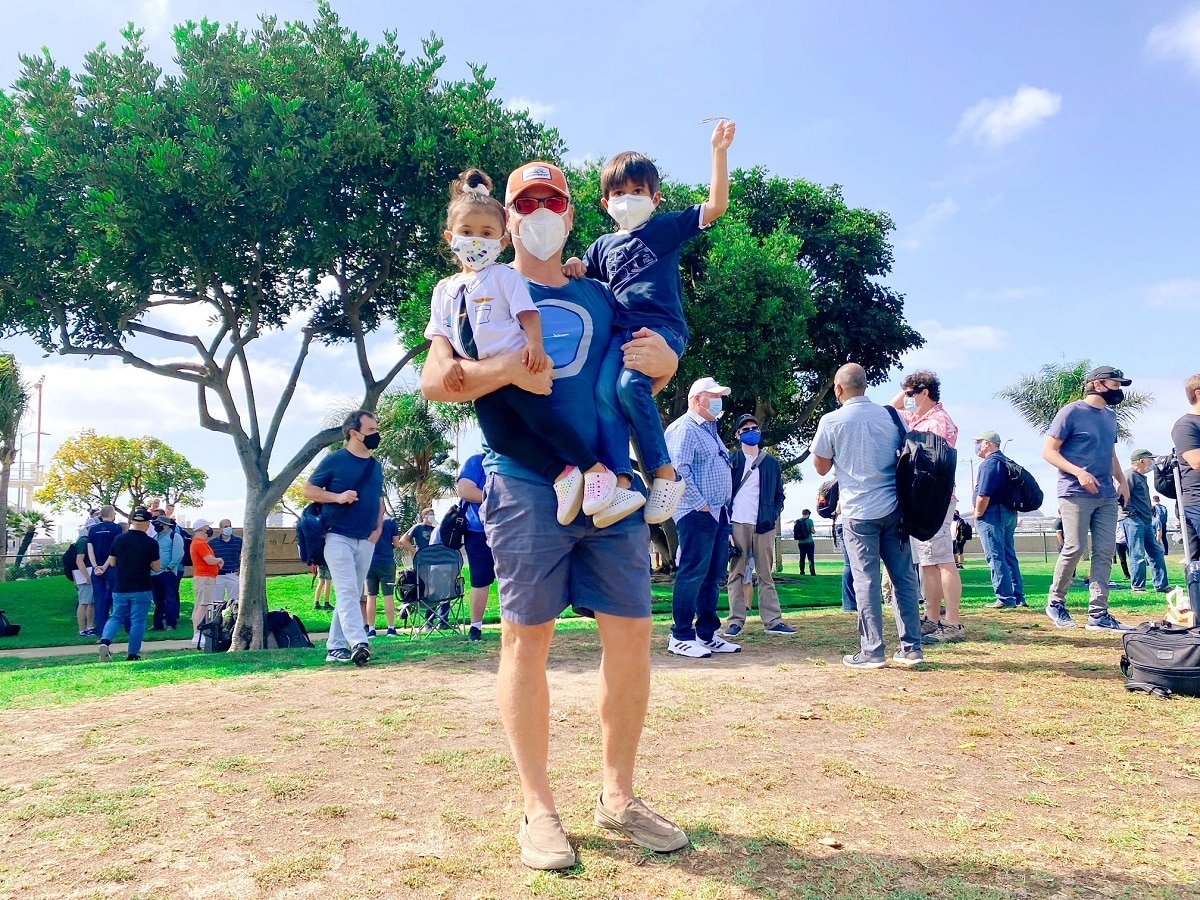 The photo above was taken yesterday in the park between In-N-Out burger and LAX. We stopped by to see friends at the Cranky Dorkfest, plane spot and celebrate National Cheeseburger Day the best way I know how. Here are some more pics from the event.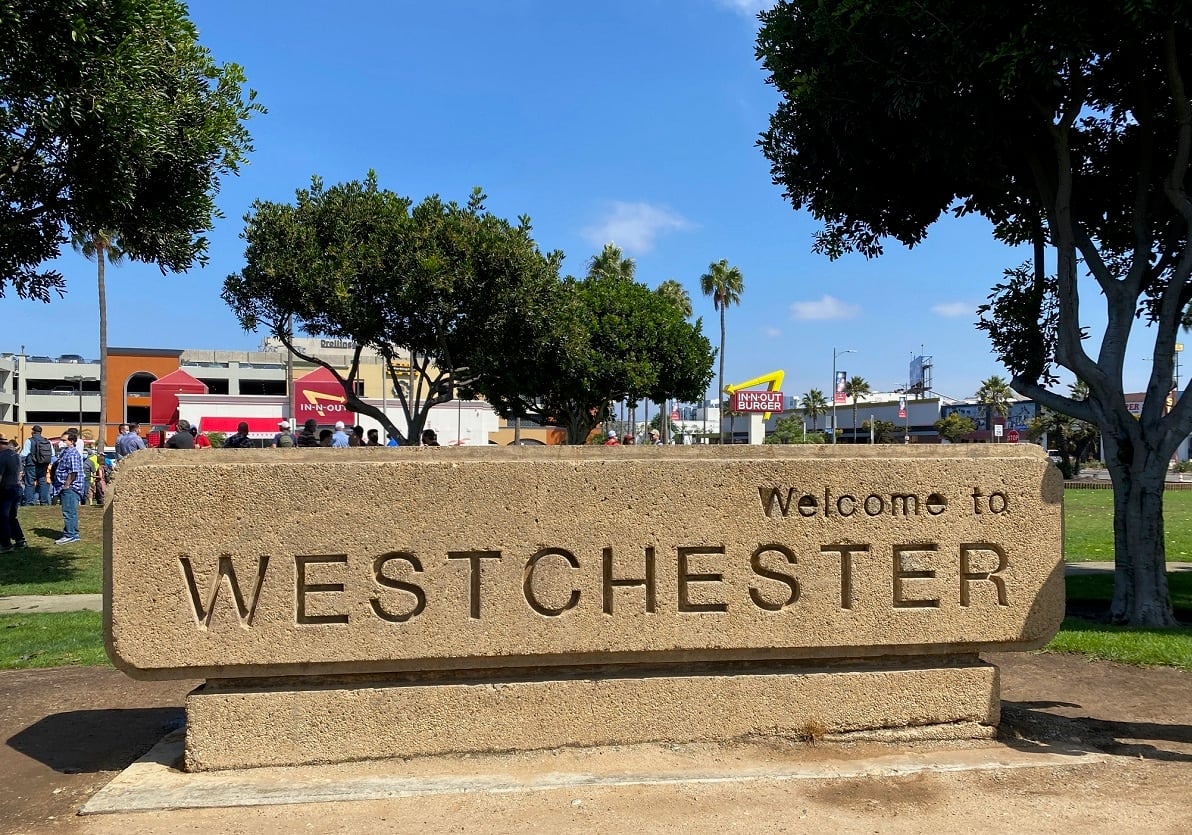 LAX and In-N-Out are located in the city of Westchester.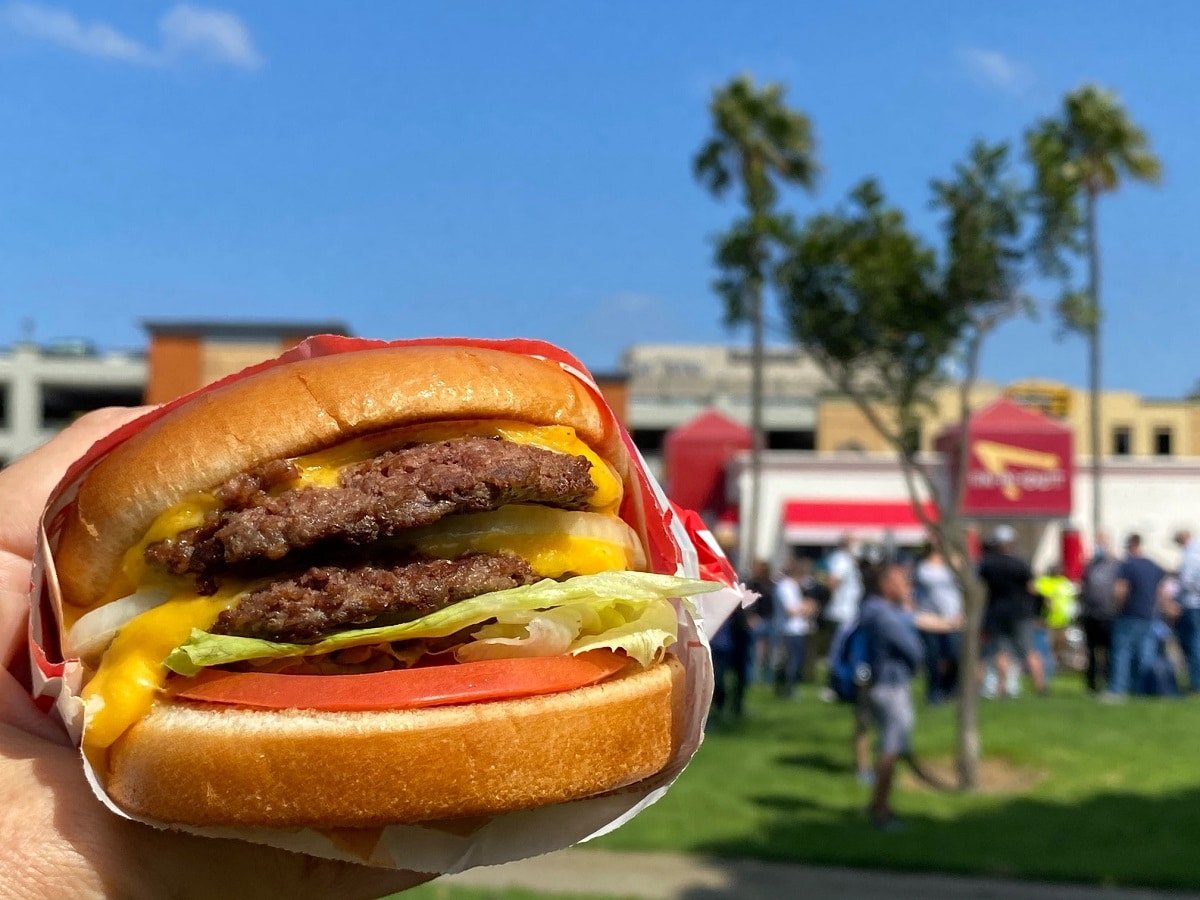 The city of Westchester is also where I went to college but thankfully, In-N-Out wasn't located at this property then otherwise I would be 20 pounds heavier.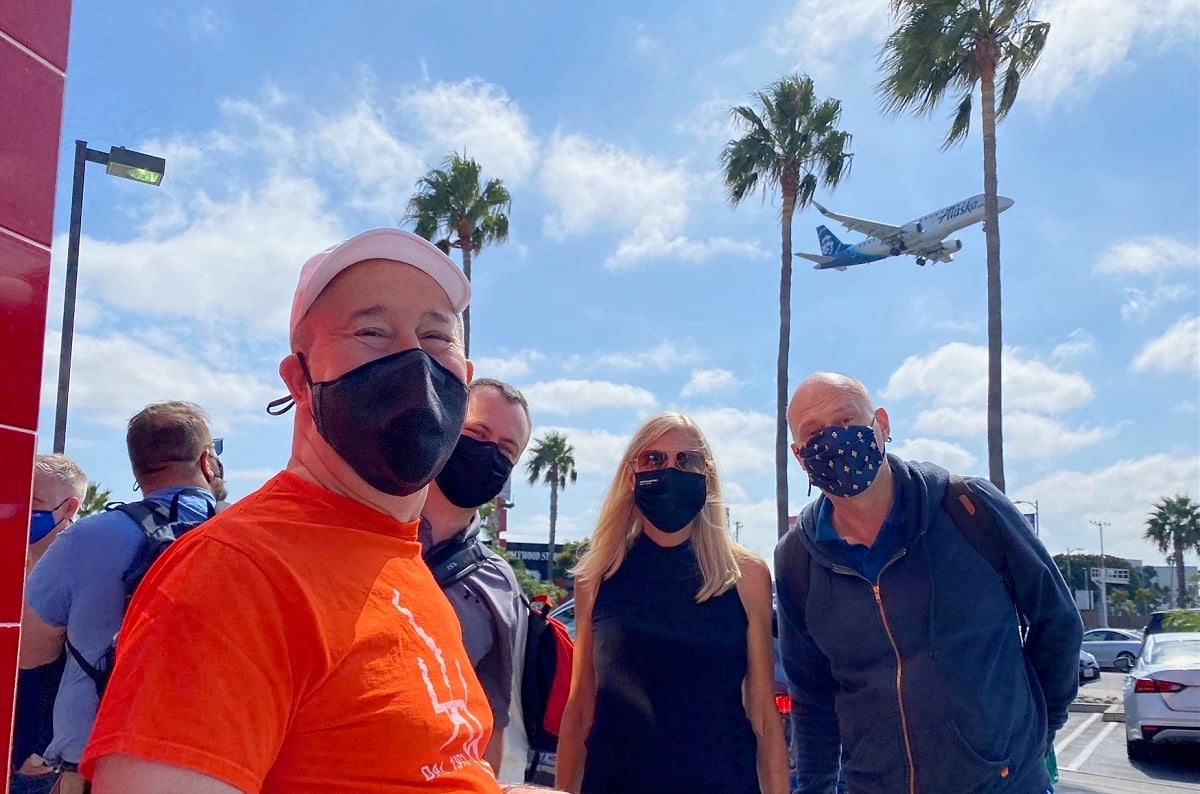 If you don't want to wait in a long line at In-N-Out, then get your burgers when the event begins at 11am. I still waited about 15 minutes for my order to come up but there was just a short line.
There were over 300 people there and almost everyone wore masks except when chowing down on burgers, fries or sucking down a thick strawberry milkshake.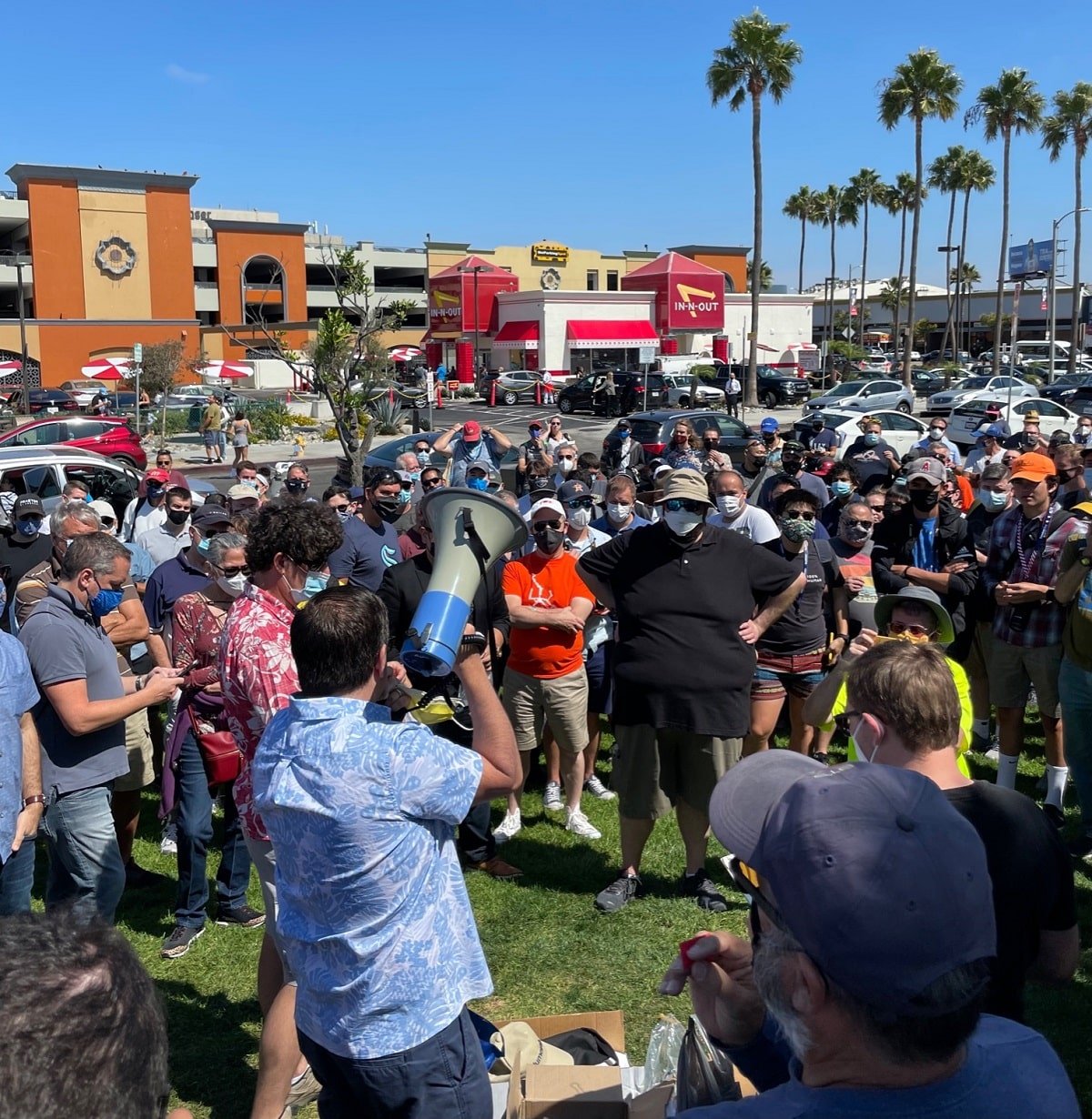 Cranky had all kinds of fun giveaways for raffles but I had to leave early to go do my travel segment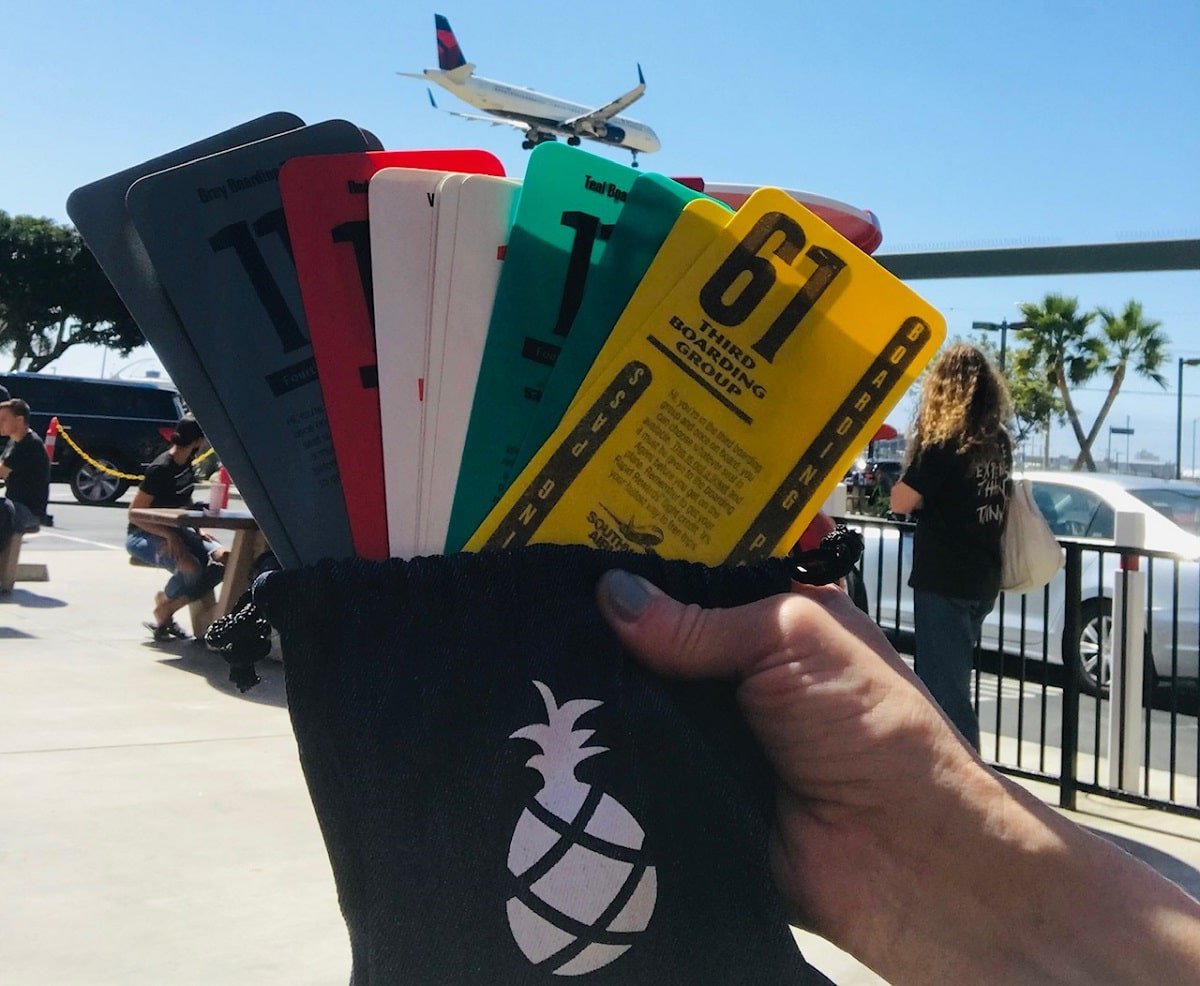 There was no fee to enter and I ended up winning these vintage Southwest Airlines boarding passes thanks to my friend Michele.
Photo by Jeremy Dwyer-Lindgren
The kids and my wife loved having a picnic there so much that Natalie is arranging a play date there with some of Jack's friends.